Album Review: Face the Day – Stuck in the Present (EarmarkSounds)
CZ alternative rock band Face The Day will release their second studio album 'Stuck In The Present' on 22nd October 2018. Hailing from the heart of Europe, Face The Day is an ambitious musical project of Martin Schuster, a former leader of now disbanded prog metal trio, Mindwork.
Following the 2016 album 'Corroding Dreams', 'Stuck In The Present' dives even deeper into the musical visions of Martin and reveals its sincerity.
Mixed by LA based producer Nick Fournier, 'Stuck In The Present' introduces a multi-genre music palette spreading from gentle melodies, prog rock tension to a crushing metal riffing and even a bit of jazz rock harmonies here and there.

The minute-long vocal only intro of Stuck in Verona doesn't get things off to a strong start even if the singing is solid. No, it's the proggy elements of The Remainer's fast-paced rhythm that perks things up. Catchy, rhythmic and with a few musical oddities thrown in for good measure.
Ticking away nicely, Sympathy to Sin keeps energy at the forefront of what Stuck in the Present is all about before With Faith on My Side goes for a soft melodic approach before opening up a can of proggy guitars nearer the end.
Elevator to the Sky, Settle Down and In the Dying Sun then bring varying degrees of melodic rock tunes. Settle Down in particular is sugary sweet with its strumming guitar rhythm, lightness, softly sung vocals and saxophone finish.
It does begin to wear thin though by time the 9-minute title track comes along to close out the album. Thankfully flashes of upbeat guitar rhythms stop it completely disappearing off the deep end.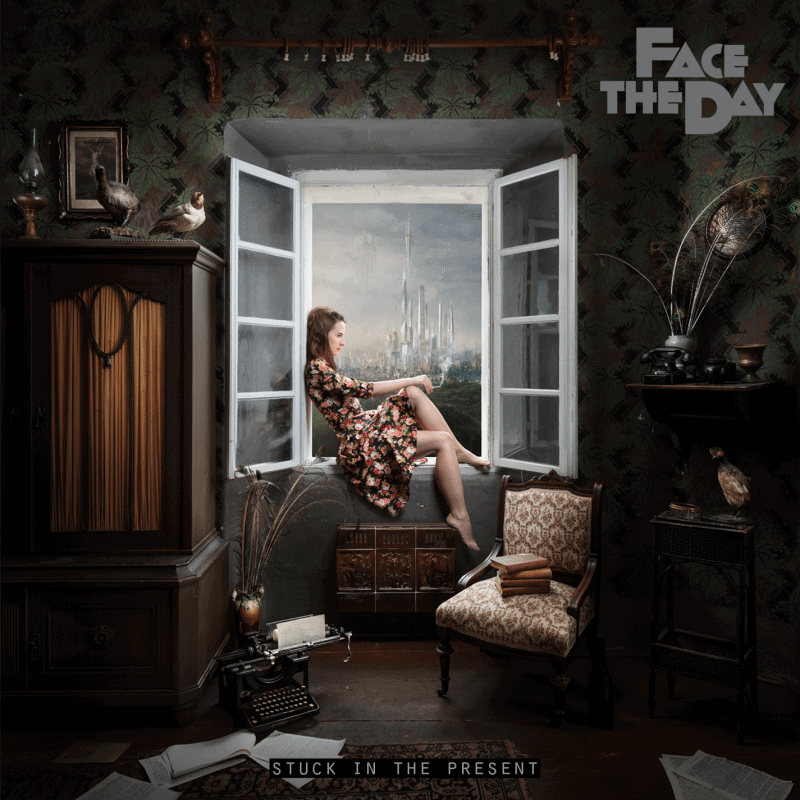 Face the Day – Stuck in the Present Full Track Listing:
1. Stuck in Verona
2. The Remainer
3. Sympathy to Sin
4. With Faith On My Side
5. Elevator to the Sky
6. Settle Down
7. In the Dying Sun
8. Stuck in the Present
You can order the album and find out more via EarmarkSounds. Earlier releases can be picked up over on Face the Day's Bandcamp and while you're at it give them a like on Facebook.
Face the Day - Stuck in the Present (EarmarkSounds)
The Final Score -

7/10