Horror Movie Review: I'll Always Know What You Did Last Summer (2006)
I know, copy the same plot from the first film in the series, populate it with poor actors and horrid characters then just when everyone is falling asleep throw in a supernatural twist!
With an idea like that, how could I'll Always Know What You Did Last Summer fail?
Spoilers…it does.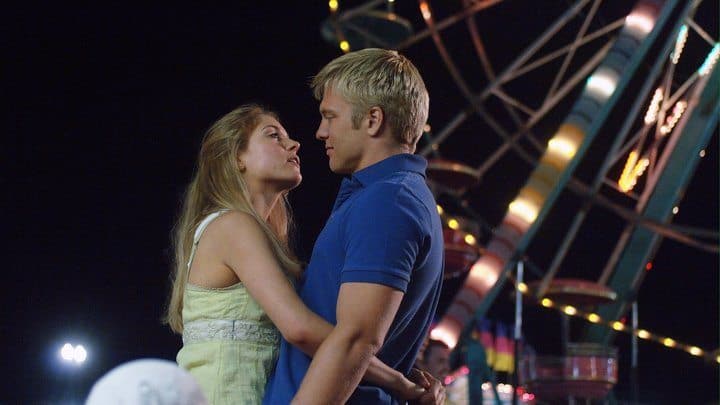 The third and thankfully, final entry in the series, I'll Always Know What You Did Last Summer was released in 2006, direct to video. Not a single member of the cast of either of the first two films return. Clearly smart enough to know that the series has run out of ideas way before this movie was released.
You can read our review of I Know What You Did Last Summer here and I Still Know What You Did Last Summer here.
Here, the killer fisherman tale has become something of a myth. At the town's annual 4th of July carnival event, Amber (Brooke Nevin), her boyfriend Colby (David Paetkau) and friends Zoe (Torrey DeVitto), Roger (Seth Packard), and P.J. (Clay Taylor) stage an elaborate prank. It involves Roger dressing as Ben Willis causing the carnival goers to run in fear.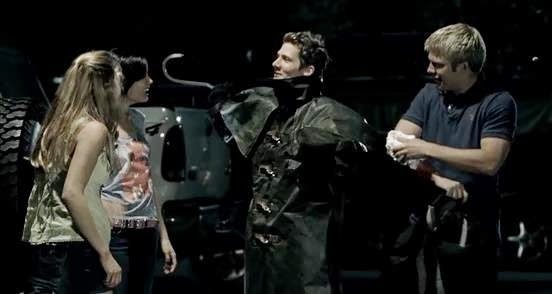 Unfortunately, it goes wrong resulting in P.J. falling to his death. With no-one knowing the rest where behind the prank, they decide to keep their involvement quiet swearing to 'take the secret to their grave'.
Sound familiar? Get used to that. Guess what happens one year later?
Amber returns to the town and starts getting messages that say 'I know what you did last summer'. She lets the others know resulting in paranoia running rampant about who may have spilled the beans. Most of the group are convinced it's someone messing with them, that is until they all start getting attacked by a hook wielding fisherman.
Is it Ben Willis? Or has someone else in the town decided to don the fisherman's outfit to continue his work?
Within the first 15 minutes of I'll Always Know What You Did Last Summer it becomes painfully clear that there is nothing original here. It's a desperate attempt to cash in on a movie's popularity long after said popularity has waned.
A dull film with very few redeeming features. It plays out like every bad slasher ever with characters lacking life and played with about as much interest as peeling paint. The reveal at the end that Ben Willis is now some sort of zombie/ghost/supernatural killer is the icing on the bland and dry cake.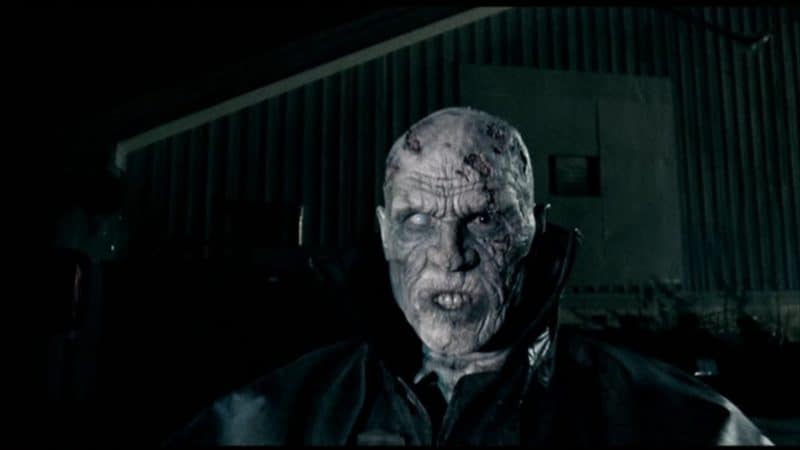 This was a series that should never have even seen a sequel let alone this embarrassment. Let us hope that everyone forgets just what happened last summer once and for all.
[amazon_link asins='B00FYNJHHU,B001CB42CS,B003UN68C8,B0058TQLYM' template='UseThisOne' store='g0e5b-21′ marketplace='UK' link_id='dd8db951-41c7-11e8-9c11-e9fc14bc9e8a']
I'll Always Know What You Did Last Summer
The Final Score -

3.5/10