Horror Movie Review: Dracula: Prince of Darkness (1966)
For many, Christopher Lee is Dracula. When they think of the titular vampire, it's his version that they see. Having first appeared as the Count in 1958's Dracula (also known as Horror of Dracula), Lee would reprise the role in 1966's Dracula: Prince of Darkness.
The movie opens showing the final moments of Dracula as Peter Cushing's Van Helsing destroys the vampire with sunlight.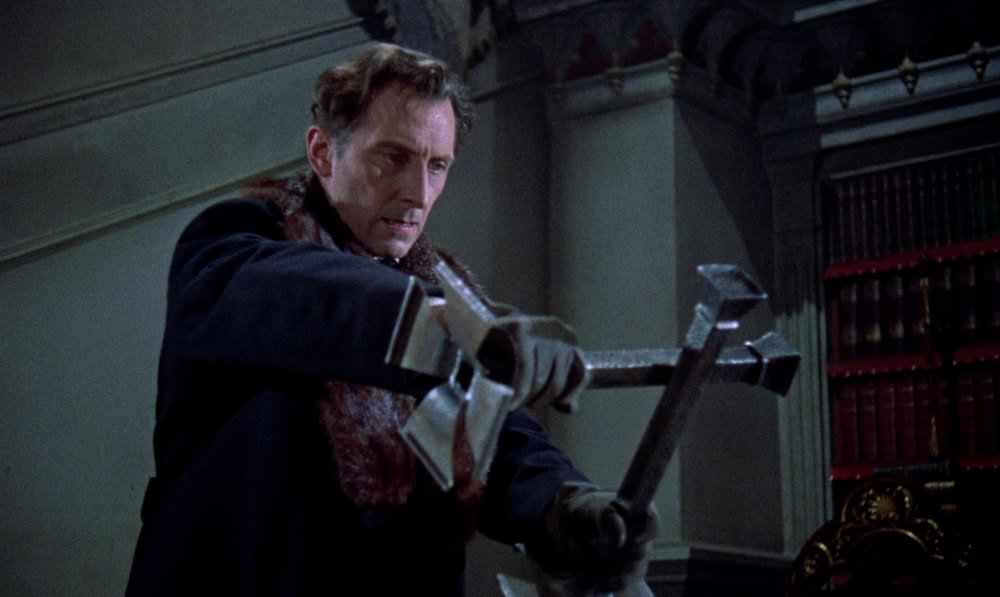 Ten years pass & it seems as though Dracula is nothing more than a memory now. Even if the villagers of Karlsbad are still careful when it comes to potential victims of vampirism. Something that infuriates a travelling priest named Father Sandor (Andrew Keir).
Sandor ends up meeting a group of tourists who are travelling the land. He warns them not to go Karlsbad but they don't' listen. The foursome ends up being abandoned by their coach driver near Dracula's castle.
A driverless carriage arrives & takes them to the castle. Once inside they discover the castle ready to receive guests & meet Klove (Philip Latham). He is sinister & unfriendly but explains that his master ordered that the castle should always be ready to welcome strangers.
The group decide to stay even though Helen (Barbara Shelley) really doesn't want too. The rest should probably have listened to her as in the night Alan (Charles Tingwell) goes to investigate a noise. He follows Klove to a crypt where the remains of Dracula lay.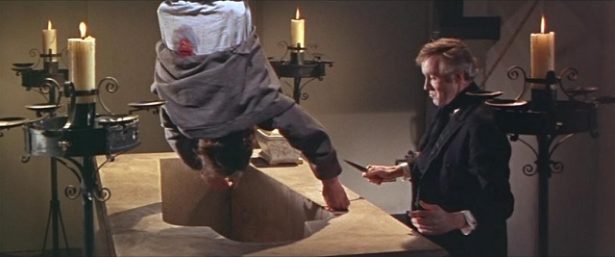 Alan is then murdered by Klove who hangs him over the ashes allowing his blood to mix with Dracula's ashes. This revives the Count who makes his first victim Helen.
The other two, Charles (Francis Matthews) and Diana (Suzan Farmer) manage to escape, eventually running into Sandor who learns of Dracula's resurrection. After the vampire captures Diana, it falls to Charles & Sandor to face off against the Prince of Darkness.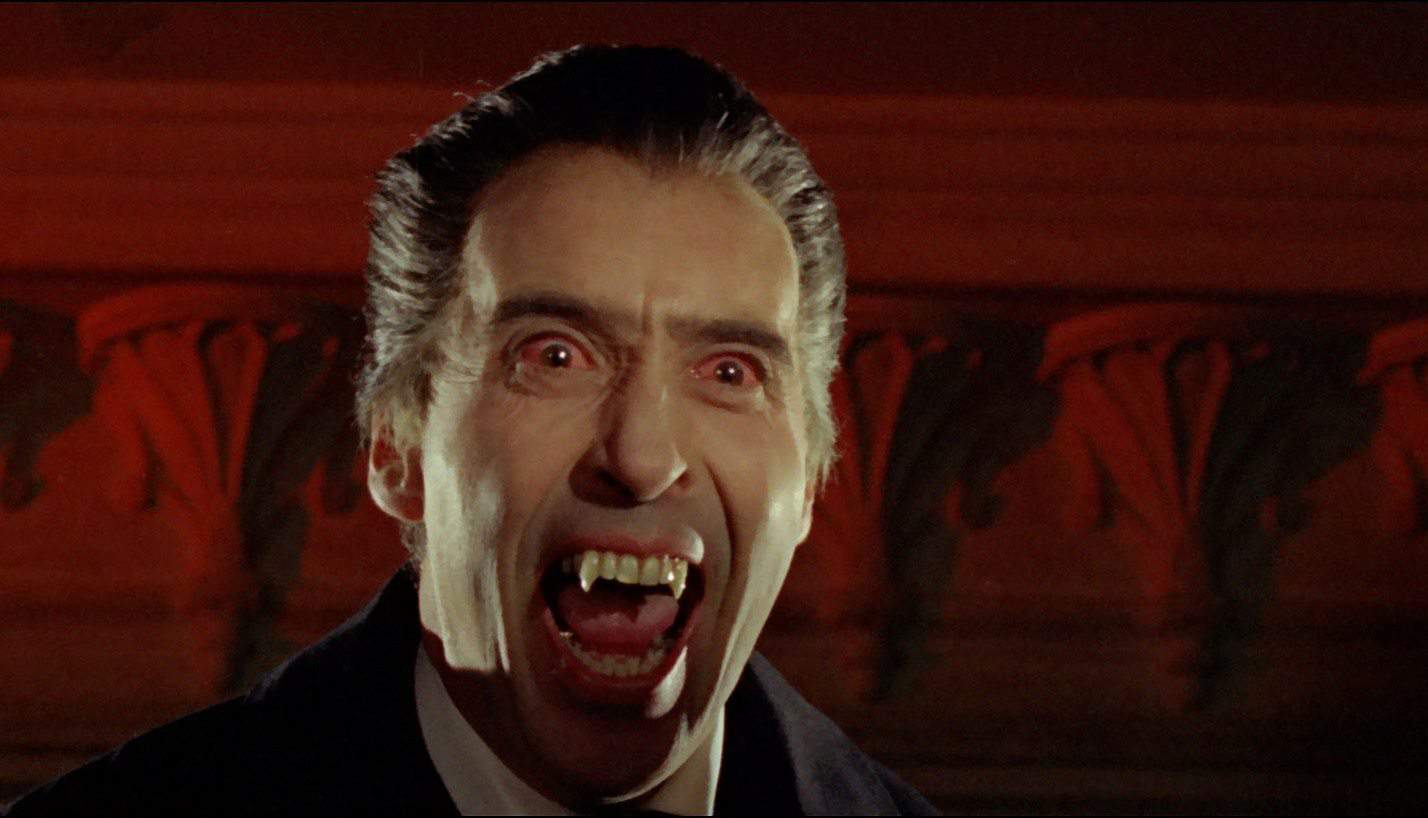 It's no surprise that this movie is one of the better Hammer horror releases, one that thrills throughout thanks to an exciting story & great characters. Christopher Lee is a revelation again as the vampire. He doesn't say a single word but portraying his evilness through facial expressions & hissing.
The rest of the cast hold their own too with Philip Latham's Klove being as really nasty piece of work & Andrew Keir's Sandor adding some much-needed light relief thanks to his lack of fear towards vampirism.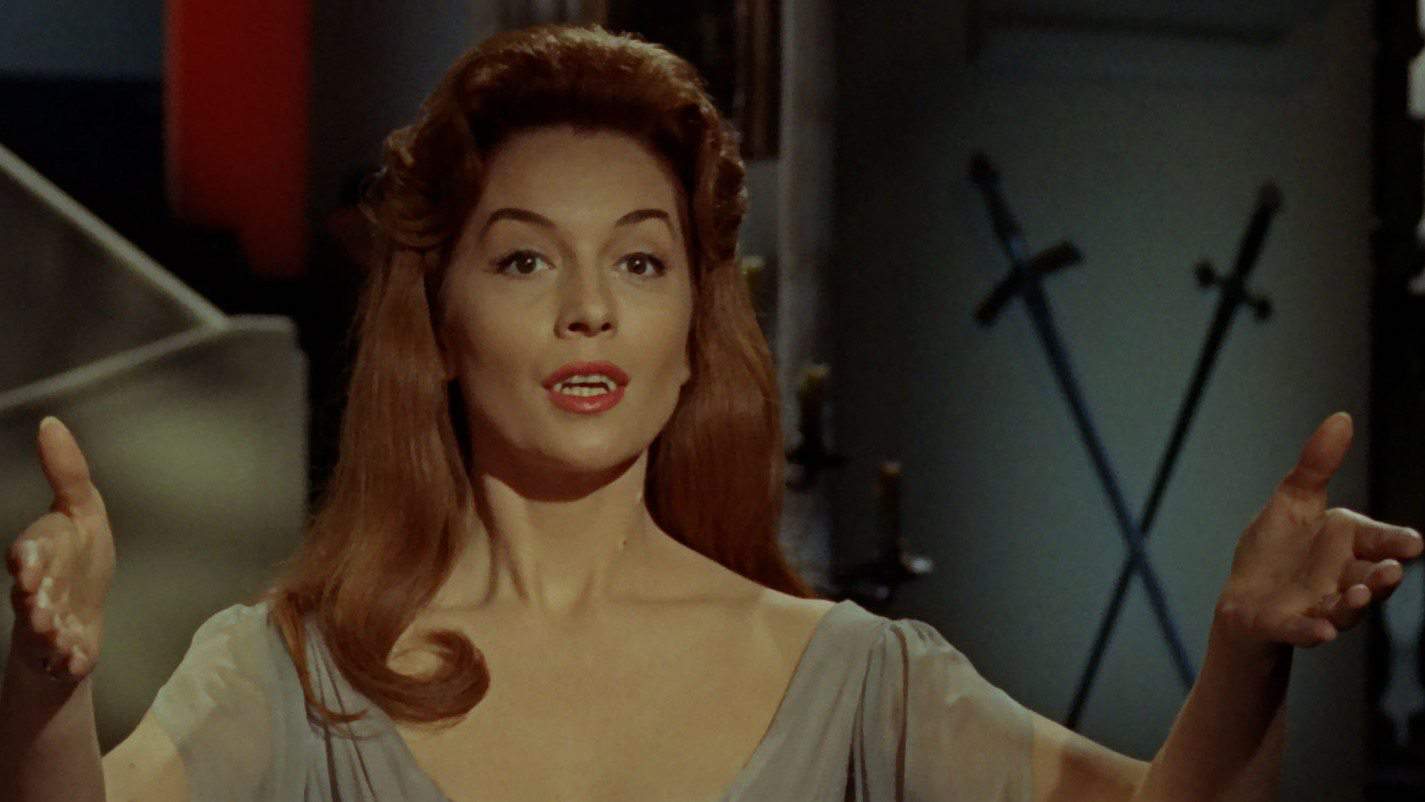 The story builds & builds leading to a payoff that doesn't quite deliver in the way the original did but certainly excites. The only issue with it relates to the sudden revelation that running water is also a way to kill Dracula. An odd ending to a movie that really pleases both story-wise & visually. The gothic imagery & locations are gorgeous.
[amazon_link asins='B007OUXJCK,B013IE46N6,B01084EIGE,B00LDG07IK' template='UseThisOne' store='g0e5b-21′ marketplace='UK' link_id='4af0d426-edc0-11e7-a485-411e9f877f98′]
Dracula: Prince of Darkness
The Final Score -

7.5/10