Horror Movie Review: Bad Ben: The Way In (2019)
The 6th Bad Ben movie in 3 years, producer, director and actor Nigel Bach has been churning out his found footage supernatural horrors twice a year since 2017. If that sounds like overkill to you, you're not wrong but one look at them will tell you exactly why they're out so quickly.
If you don't know what Bad Ben is, the abridged version of the story sees Tom Riley (Nigel Bach) buy a house in a police auction only to find it is haunted by demons. With next to no budget and all his own work, Bach made a passable found footage horror with the original Bad Ben in 2016.
He followed that up with a prequel called Steelmanville Road in 2017 and before wrapping up the trilogy with Badder Ben: The Final Chapter that year also.
Unfortunately for us, he returned to his franchise with the tiresome Bad Ben – The Mandela Effect in 2018 and followed that up with The Crescent Moon Clown that year also. The latter may not have Bad Ben in the title but it is every bit a Bad Ben movie.
Which brings us to this movie, the 6th one in the series and unsurprisingly not the last. It sees Bach return to his roots as the only on-screen character and has him battling nine demons in the house. Yes, Bad Ben: The Way In actually has a go at varying the plot up. It's not much and plays out in exactly the same fashion as most of the previous movies but it is something.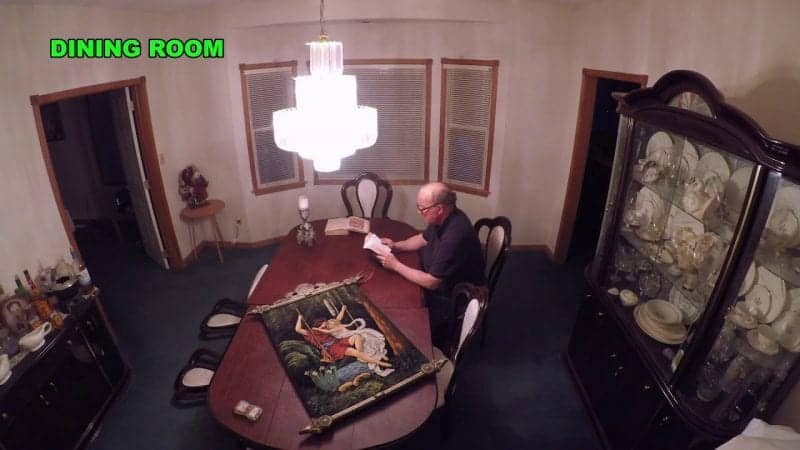 Does it make it a worthwhile watch? Absolutely not. It's a horrible movie in a series that has massively overstayed its welcome. You'd be better off spending some time on vulkan vegas 25 euro.
The plot surrounds Bach's Tom Riley going back into the house on Steelmanville Road, this time to effectively exorcise it of its demons. He is now a paranormal investigator and has been hired to do so thanks to his prior involvement.
Riley's reasoning for agreeing is flaky but believable enough especially if you've seen previous entries. It's simply a matter of money. So Riley goes back, comes up against a whole host of demonic forces and finds out things about the house and its evil inhabitants that open up the movie somewhat.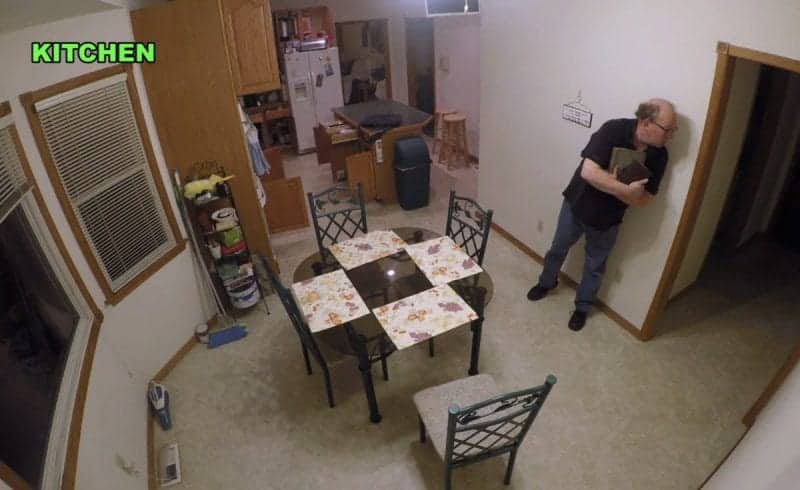 That's not bad thing it's just a shame it's such a tiresome watch.
Utilising the houses security cameras as per usual and mixing it with phone footage, The Way In walks the same ground walked many times before. It is a prime example of what a found footage movie can be but also suffers from many of the problems that plague the style.
With just himself for entertainment, Nigel Bach plays the role he needs to here. The man is Bad Ben, without him there is no franchise. His every man shtick is hardly endearing by now and there are occasions where you just wish he'd shut up.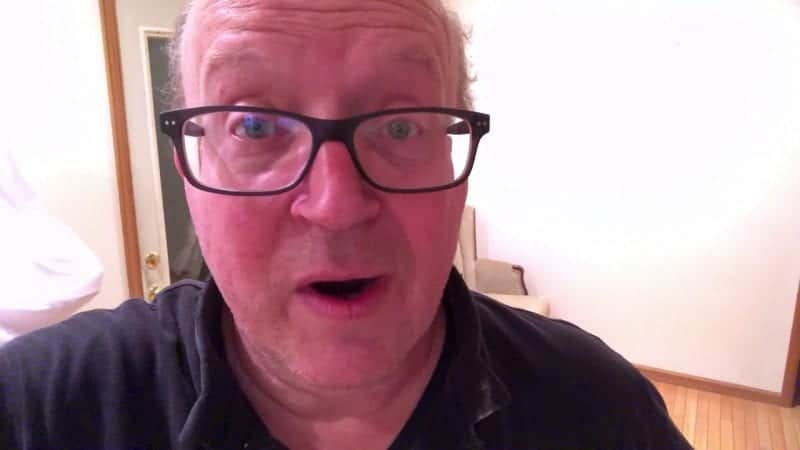 Perhaps if he did, we could revel in some tension building but alas, that is not something that happens here. The franchise has never been scary, no matter how much it has tried to be, and here it tries way to hard with a set of dolls.
It's not the worst Bad Ben of the franchise but there's very little to recommend here. Although I would be lying if I didn't say the final scene got a wry smile from me.
Bad Ben: The Way In
The Final Score -

4.5/10