Album Review: Åskväder – Åskväder (The Sign Records)
Electrifying Gothenburg power-trio Åskväder are excited to release their debut album (s/t) through The Sign Records on March 13th 2020. With a name that translates to "thunderstorm," this no-fuss rock band delivers thunder and lightning.
While paying homage to influences such as The Hellacopters and Turbonegro, Åskväder manages to create their own style of rock for a new decade.
Says bassist Staffan Persson:
We wanted to keep true to our roots, but also capture how we sound live for the feeling of the new album.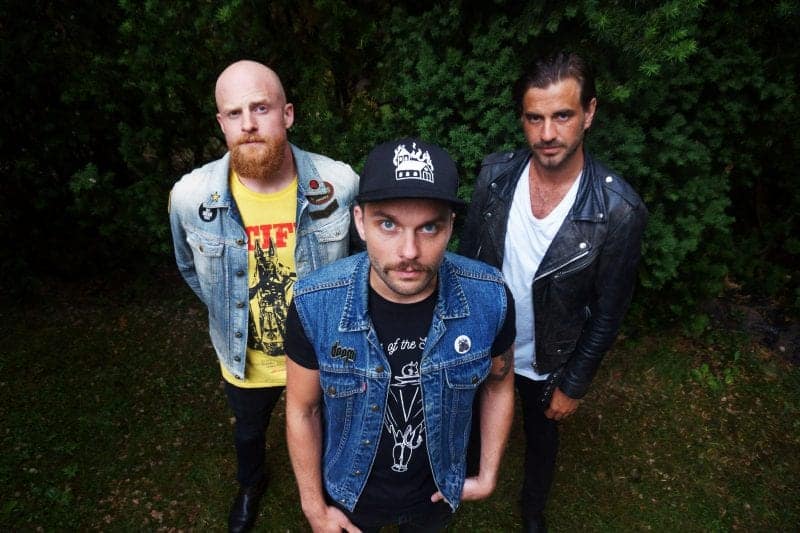 With bundles of energy, Åskväder let the bluesy rockiness spread from Thunderstorm like an infection. No-one is safe and everyone will be dancing in the rain to the riffs of this track.
Rich and relaxed is Cutting Corners before God's Grace ups the tempo for a raucous number, Åskväder proving they have plenty of tricks in their bag. Tricks that include a light cover of dust to Nothing to Lose and take us to proper bluesy mellow places with Give In.
Playing their strongest cards (the ones with the riffs and hooks on them), Bit My Lip and Devil's Feast keep things light but rocking enough to keep the body moving. Elysium shows some serious inventiveness with a very upbeat rhythm before Defeat and The Miser wrap things up in alternating fashion. The former a little bit gloomier while the latter is one final good time rock tune.
Åskväder – Åskväder Full Track Listing:
1. Thunderstorm
2. Cutting Corners
3. God's Grace
4. Nothing To Lose
5. Give In
6. Bit My Lip
7. Devil's Feast
8. Elysium
9. Defeat
10. The Miser
Links
Åskväder – Åskväder (The Sign Records)
The Final Score -

8/10