Game Review: My Time at Portia (Xbox One X)
My Time at Portia is a role-playing/simulation game that was developed by Pathea Games and published by Team17. It's akin to games such as; Harvest Moon, Stardew Valley, Graveyard Keeper etc. If you're a fan of this type of game and have been on the hunt for one with quality, look no further.
The story is simple, you arrive in the small town of Portia and inherit a workshop as a gift from your absent father. Primarily, your goal in the game is to expand the city of Portia and become the best builder. However, this is just the tip of the iceberg. In the beginning, you'll mostly spend your days gathering resources. Chopping trees, mining and foraging the vast land will certainly keep you occupied. Slowly but surely you'll begin to combine and craft items. In turn, you'll eventually become more experienced.
Eventually, you'll gain more tools that allow you to harvest resources faster, such as a chainsaw to chop down large trees. Once items are complete, they can be submitted for rewards, town favour and money. The largest assignments can directly change the town itself. The game also contains dungeons that require the player to fight enemies.
Also, you can spend your days socializing with the many townsfolk. A number of them have personalised questlines. Get close enough to someone and the option to get married is available.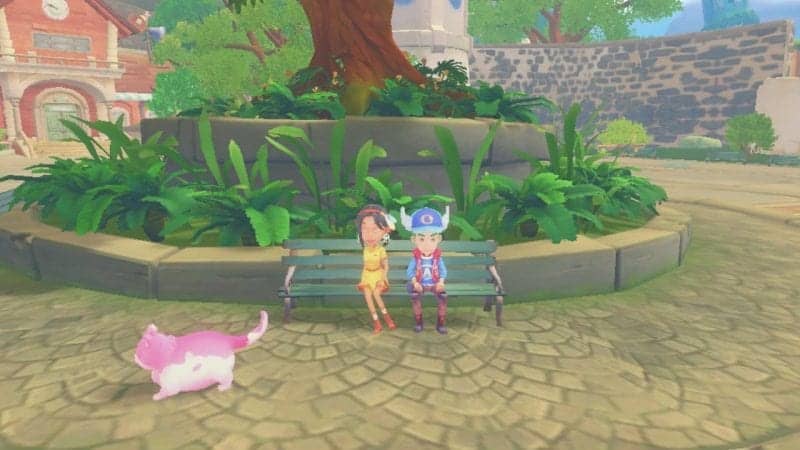 My Time at Portia comes pretty damn close to being the perfect simulation game but doesn't quite achieve it due to a few issues. Firstly, the game is something of a work in progress as new content is regularly added. Not just that but it's constantly being tweaked and balanced. It isn't unfinished just constantly changing. Unfortunately, this results in the game having lots of technical issues. Thankfully, nothing game breaking but still annoying none the less.
I spent at least 60+ hours playing My Time at Portia and it rarely bored me. This is a game that keeps you constantly busy. So much so that there literally isn't enough time in the day to get everything done. Even after all that time I feel like I barely scratched the surface. It can feel intimidating at first but it will become second nature very quickly. Each of the systems are very simplistic and easy to get the hang of. The early hours do feel like a bit of a grind as you'll mostly be resource gathering. The mining mechanic in the game can become tiresome quickly.
As my time with the game was coming to an end, my appreciation for how beautiful it was only grew. The visuals are colourful and vibrant, a charming feast for the eyes. One of my favourite moments was seeing the town transform overnight for Christmas. Although, it isn't without visual issues either. The character models are extremely lacking which is a shame. They get the job done but their blank stares can be quite unnerving. Also, combat mechanics are serviceable but not the games strongest aspect.
The main story is surprisingly expansive, there is just so much to see and do. Plenty of side quests, activities and annual or seasonal events. I could go on and on but you'll know what to expect if you've played this type of game. If I could give one piece of advice then it would be to take your time, there's no need to rush through.
The delightful soundtrack just fits, even if it can get repetitive during long-play sessions. I appreciated it changing to suit each new season or scenario. (My character below)
My Time at Portia has a very solid core that could literally occupy you for as long as you want it to. The content on display here is fantastic and a real value for money. Overall, it may not be the perfect simulation game but it's one that I highly recommend. I genuinely believe that it can now proudly stand as one of the best in the genre.
My Time at Portia
The Final Score -

8.5/10
Comments Rating
( reviews)