Game Review: Color Road (Mobile – Free to Play)
Color Road is a free to play game on mobile developed & released by Voodoo. It sees you controlling a coloured ball along a track with the aim being to hit the balls of the same colour. Every so often your ball will change colour forcing you to move position. Hit the wrong colour & it's game over.
Simple & easy to play except for one fatal flaw…the lag. Color Road suffers from lag & screen freezing meaning you'll often fail through no fault of your own.
It's such a problem & 7 out of every 10 tries it will happen, that's even if you get to that many attempts.
You see Color Road is incredibly light on content. No challenges and no skins for the balls (although there is a tab on the main screen that says coming soon). Set a high score & that is it.
With such lag issues & a total lack of content it's criminal that they then ask for £2.99 to remove ads from the game. Do these developers think even the casual gaming market is that dim? There's barely a game here & what is here doesn't work properly.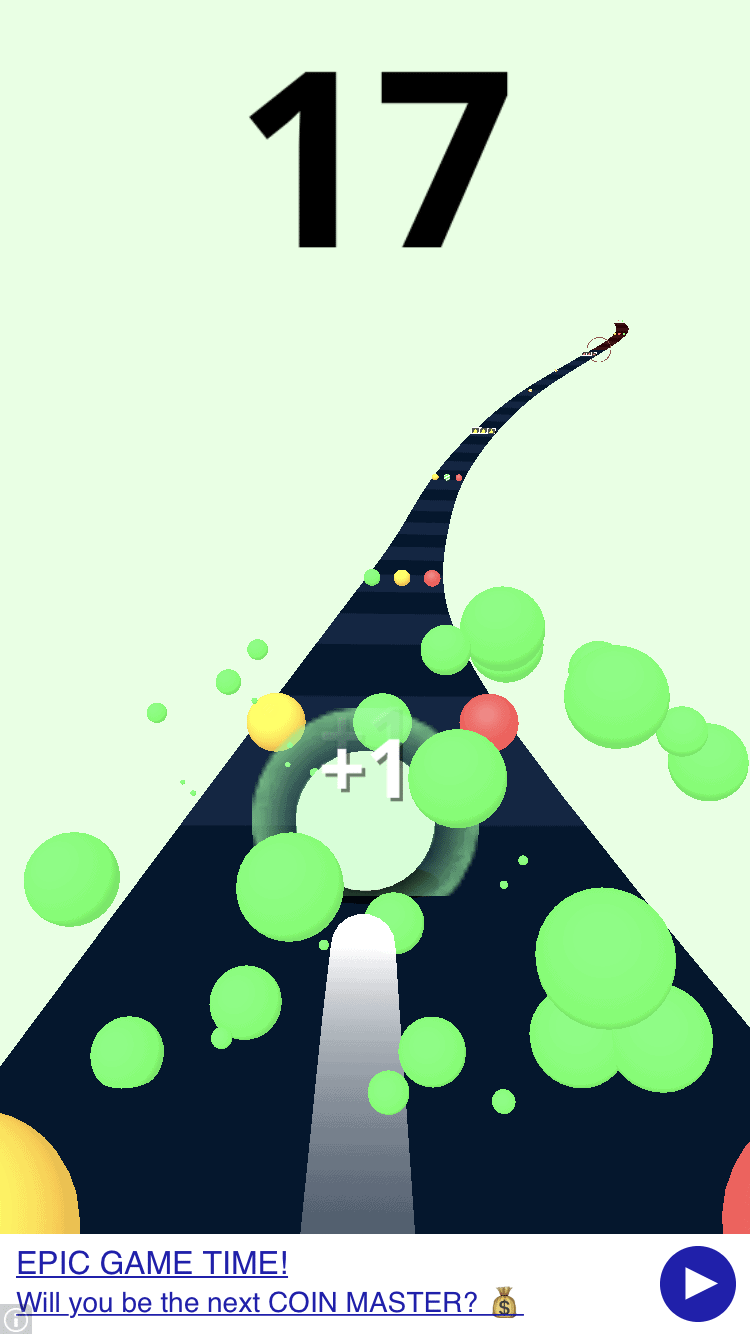 To make matters worse this is version 1.2.1. It has had updates already!
Color Road
The Final Score -

2/10