EP Review: Yanomamö – No Sympathy for a Rat (Self Released)
It's well established that pretty much everything in Australia is trying to kill you. So too, apparently, are their heavy metal bands. This particular specimen, roaming the streets of Sydney, are dealers in pitch-black sludge metal. The name is Yanomamö, named after an indigenous Amazonian group known for ritual endocannibalism (which itself is metal enough), and after nine years of existence their sound has only expanded further into new territory, this is self-evident on their new release, No Sympathy for a Rat (proceeding one album, two singles, and three EPs). Out on August 7th 2020.
As harsh as the baking sun while trekking thirstily through the Aussie outback, Yanomamö are the stickiness that sits deep in the throat while you dream of refreshing liquid.
When you think of Australian heavy metal bands and the music that comes out of the country, sludge isn't what comes to mind. That alone makes Yanomamö an intriguing prospect. Once the title track kicks in though, the reality that Yanomamö's brand is the thickest and darkest of sludge sinks in.
The riffs are like wading through treacle, the vocals coarse and taxing and the percussion like a sledgehammer to the back. However, there are these moments of levity, where everything briefly calms down and you almost feel safe. Almost…
It's not what most will remember though. No, what sticks is the breadth and intensity of Yanomamö's sludge.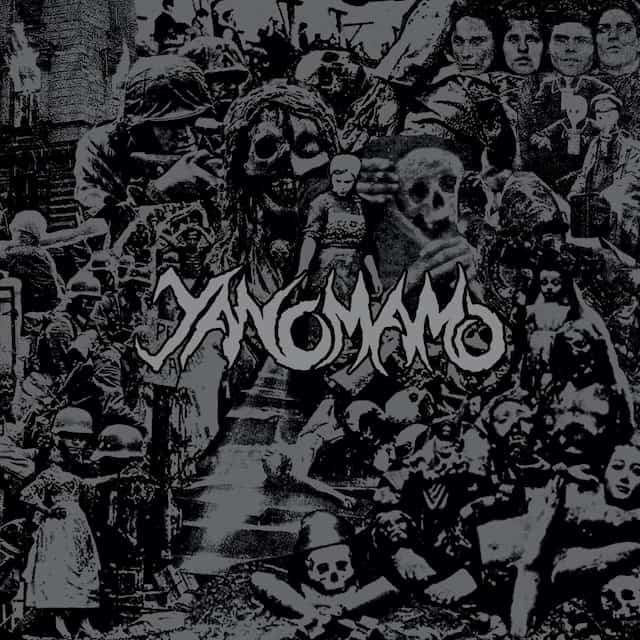 Yanomamö – No Sympathy for a Rat Full Track Listing:
1. No Sympathy for a Rat
2. The Offering
3. Miasma
4. Iron Crown
Links
Yanomamö – No Sympathy for a Rat (Self Released)
The Final Score -

9/10