EP Review: Vulnificus – Invocation (New Standard Elite)
Although Vulnificus is a fairly new project having formed just a year ago in 2021, the project's two members, multi-instrumentalist Wilson Sherels (Epidermolysis, etc.) and Eston Browne (Abolishing The Ignominious, ex-Gigan) are seasoned death metal musicians well versed in all things brutal, slam-infested, technical, and disgustingly heavy.
Together, the two wasted no time in dropping a well-received 2021 EP/demo, Innomination, through New Standard Elite. Just one year later and the band is back with a lengthier and deadlier affair, Invocation. Out via New Standard Elite on June 10th, 2022.
A garish, filthy, and sodden blast of old-school death metal, Vulnificus offer up five tomes of barbarity for the death metal lover in all of us. This EP can be simply summed up as brutal, but you can also throw in words like raw and chaotic to really sell the noisiness of the record.
Don't be surprised if you're ears start to bleed, your eyes start to sting, and your stomach begins to rumble. Such is the innate power of Vulnificus' savagery, the blend of old-school death, modern slam, and technical proficiency, starts to affect physically as much as it does mentally.
It's straight-forward heaviness but not so caught up in delivering non-stop cruelty that it doesn't have touches of atmosphere and flair. Listen out for these moments (most notable in The Incredulous Invocation) as they really add a lot.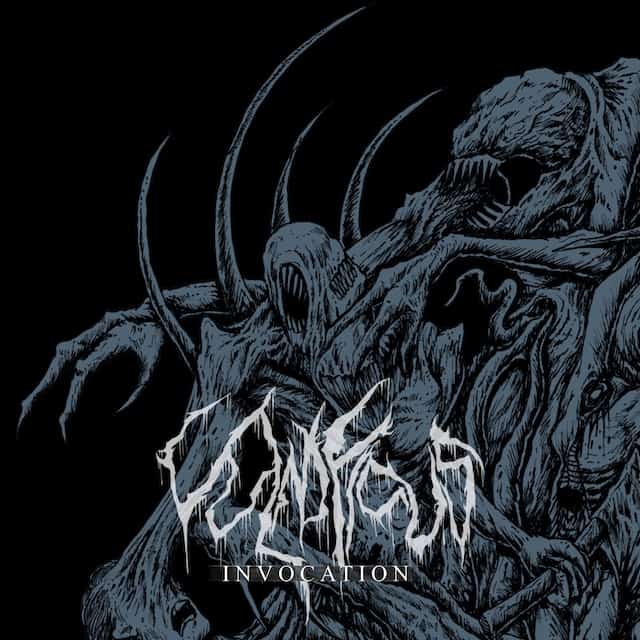 Vulnificus – Invocation Full Track Listing:
1. The Viral Virus
2. Coerced into Compliance
3. Instruments of Indiscrimination
4. Instigated Indignation
5. The Incredulous Invocation
Links
Bandcamp | Spotify | Facebook | Instagram
Vulnificus - Invocation (New Standard Elite)
The Final Score -

7.5/10