EP Review: Starcrazy – Played for Suckers (Self Released)
Played For Suckers is the scorching new EP from Sydney rockers, Starcrazy. Their début is a reflection on reality, apt in this day and age. A twenty-minute cavort through the 70s and 80s, smashing together alt-rock and glam rock/metal.
Sexy and groovy, the intro of Rise sets this EP up nicely, especially when it kicks into a higher gear as it leads into Taking Down the Brutes. This is where Starcrazy really burst into life with what is simply, a catchy slab of hard rock. One with glam-style vocals, riffs for days, a kick-ass guitar solo and a ton of good time energy.
Long Way Home takes a softer and more wholesome approach while still being incredibly infectious. Before Disturb the Peace demands you get up and move, all while singing along to lyrics that everyone can learn!
The penultimate track, Gimme Back My Stereo doesn't change the winning formula but is probably the most simplified sounding track on the EP. Whereas the finale of Not the Only One is the sleaziest and sexiest sounding effort. The drawling riffs, the encouraging vocals and meaty percussion works so damn well.
A proper class ending to a proper class EP.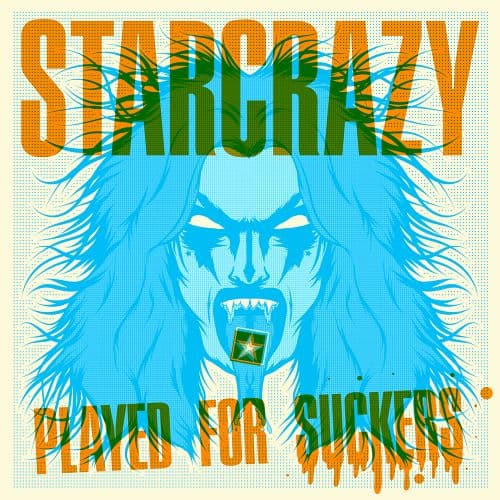 Starcrazy – Played for Suckers Full Track Listing:
1. Rise
2. Taking Down The Brutes
3. Long Way Home
4. Disturb the Peace
5. Gimme Back My Stereo
6. Not The Only One
Links
Bandcamp | Facebook | Twitter | YouTube
Starcrazy - Played for Suckers (Self Released)
The Final Score -

7.5/10