EP Review: Somaesthesia – Recidivist (Self Released)
The Edinburgh, UK based progressive/tech metal quintet Somaesthesia return with a brand new EP, Recidivist, which will be self-released digitally on February 14th 2020. Recidivist explores the idea of repeat offenders – but in a deeper sense, the traps we can fall into where we find ourselves repeating negative behaviours, emotions and actions.
Somaesthesia are looking to build on the success of their previous EP release, Path Of Least Resistance. The quintet's crushing live shows have brought them all over the UK with support slots to acclaimed acts including Cryptopsy, Car Bomb, Igorrr, Hundred Year Old Man, Wren, Kurokuma, Dvne and more.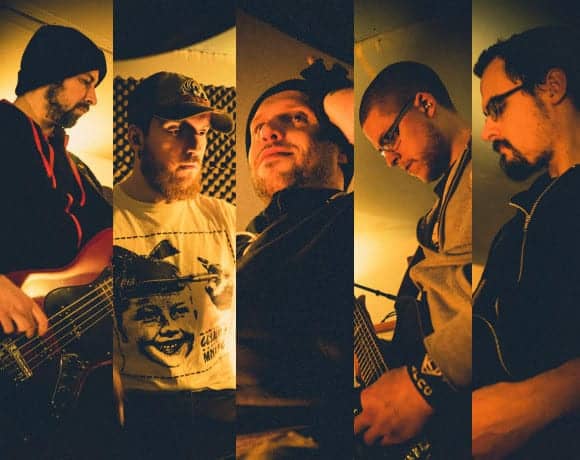 The first thing that hits you with the opening track Trepanation is the absolute depths of heaviness Somaesthesia sink too. Furiously brutal, ferociously beastly and frantically intense. The quartet are absolutely brimming with rage and convey this in a maelstrom of technical metal mastery.
After such a crushing start, – is somewhat of an interlude with post-like eerie sounds that wash over. At least 90 seconds long, it's unexpected but not unwelcome as it conveys sadness that seeps in.
It works even better when you consider the fact that the final two tracks combine to a runtime of over 15 minutes. The first, The Great Illusion is the longer of the two and sees Somaesthesia barely contain their unrelenting savagery with a monstrously heavy piece of music that has the touch of the Gojiras about it. Whereas the second of the two and the final track on the EP, Contrition has the band controlling the riffs like a lion-tamer in a circus. It's so impressive, a bit uncomfortable and you're on the edge of your seat all the way throughout.
Somaesthesia – Recidivist Full Track Listing:
1. Trepanation
2. –
3. The Great Illusion
4. Contrition
Links
Bandcamp | Facebook | Twitter | Instagram
Somaesthesia - Recidivist (Self Released)
The Final Score -

8/10