Live Review: Baest, Pist & Sewer Trench at The Black Heart, London (11/04/22)
Not a single note has been hit, yet the Black Heart is heaving. It's a sure sign of the quality of this show's line-up and the hunger for live music. Danish death metal band, Baest are in town and London is the first stop of a handful of dates around the UK.
Along for the ride? Stoner heavyweights, Pist and local deathcrust nutjobs, Sewer Trench. The latter hitting the stage first and delivering an eardrum busting blast of heaviness. The fog is choking, the sweat is beginning to drip and Sewer Trench are on fine form. The frontman stalking the floor in front of the stage like an animal, all while the rest of the band play their instruments with a feverish intensity. As opening bands go, Sewer Trench do more than enough to get the packed room warmed up.
A short change-over, a chance to grab a beer and get some air, then it's time for Pist. Somehow, even more packed than before, Pist play like they are headlining and having a blast doing so. We're talking 30 minutes of riff-heavy, groove-infused, stoner heaviness that puts stupid grins on faces and causes some real carnage in the pit. The time just flies by and leaves just about everyone wanting more. Pist deliver, regardless of if this was the first time or the 10th time seeing them, they always leave you feeling satisfied.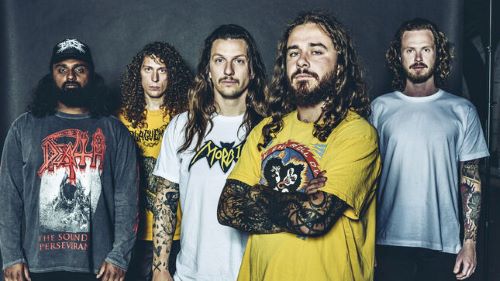 Which brings us to the headliners, Baest. In danger of having been blown off the stage by Pist before, the death metal band come out swinging. Again, the venue is packed and you can smell the excitement in the air, Hell, you can taste it. If it wasn't sold out officially, there could have been no more than a handful of tickets left. It's been a while since we've felt this sweaty at a gig.
It's more than worthwhile though as Baest deliver a masterclass of metal. A clear determination to prove that the time away has only made them even hungrier and with a stonking good album to promote in Necro Sapiens.
It's this album that takes up the majority of the setlist but Baest also take us back in time and even throw out some new tracks too. To call it blistering and a triumphant return to London is to not accurately portray just how good they were. The band even recognise just how well things are going, confidently stating that it's the best show they've had in London and the sweatiest.
The constantly full pit, the regular stage-divers (members of Pist were game for that), the sea of heads banging and fists raised confirms that to be true.
Baest, Pist & Sewer Trench at The Black Heart, London (11/04/22)
Baest -

9/10

Pist -

8.5/10

Sewer Trench -

7.5/10