EP Review: Snorlax – II (Brilliant Emperor Records)
Enter Snorlax, the wretched grind-child and one man progeny of Brendan Auld, head of the prolific Black Blood Audio in Brisbane, Australia. Brendan's vile creativity extends deep into the Brisbane underground, summoning some of the filthiest the Australian East Coast has to offer with current and past work in Descent, Siberian Hell Sounds, Consumed, Dire Wolf, Necroseptic and Resin Tomb.
Riding off the highly acclaimed 2018 "Splintering" demo (Caligari Records), Snorlax "II" continues the vicious and scathing blackened death-grind journey in uncompromising fashion.
II will be released on January 10th 2019 via Brilliant Emperor Records.
With barely a chance to catch the breath, Snorlax comes raging out with energy that betrays the name of the band. Infernal Devourment and The Resin Tomb both sharp slices of blackened grind that will leave most begging for release. Intensity is not a word strong enough to describe the wailing horror and unforgiving pain that comes forth.
There's no relief with The Chaos Ov Iron Oppression mind you, it's just a longer and more layered track. The blasts of grind offset by even darker and more hellish black metal passages. The guttural growls and throaty roars of the vocals working in tandem with riffs that dig into the flesh.
Hooks that pull and begin to tear as Mind Ov Maggots drags those it has ensnared into the waiting abyss. It's the Encapsulated Apocalypse that awaits and with Impending Abysmal Wretchedness. The eye-watering and ear-bleeding final two tracks that confirm Snorlax's II as an early contender for extreme release of 2020.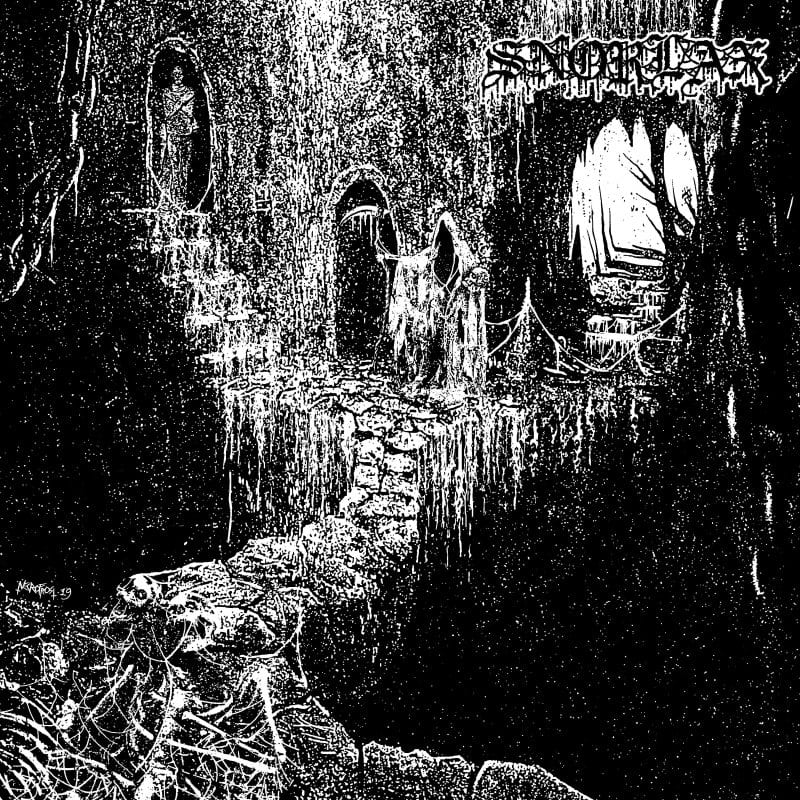 Snorlax – II Full Track Listing:
1. Infernal Devourment
2. The Resin Tomb
3. The Chaos Ov Iron Oppression
4. Mind Ov Maggots
5. Encapsulated Apocalypse
6. Impending Abysmal Wretchedness
Links
Bandcamp | Facebook | Brilliant Emperor Records
Snorlax - II (Brilliant Emperor Records)
The Final Score -

9/10