EP Review: Return Of The Soul – Digital Dream. Pt. 1. Echoes of Thunder (Self Released)
Return of the Soul are a modern metal band from Yekaterinburg in Russia. On October 25th 2020 they will release their new EP, Echoes of Thunder. A conceptual work that is the first part of a full-length album called 'Digital Dream'. The second part will be released in May 2021.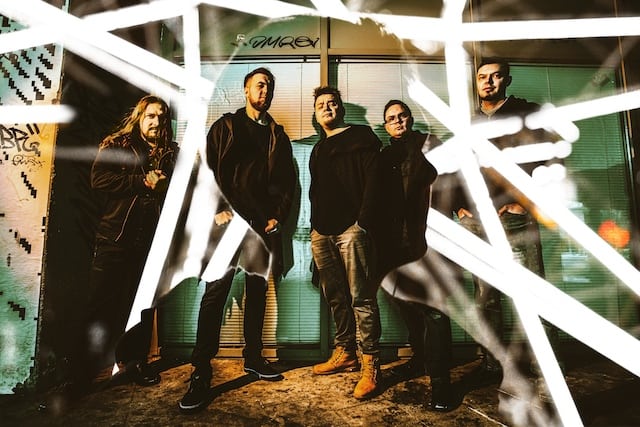 Return of the Soul really impressed us a few years ago with their album Interlacing of Worlds so it's exciting to see them return with something that can certainly be called grand. Something that feels universal rather than just world-beating.
The short start of IntroNet bleeds into NeuroNet and their brand of melodic metal is immediately showcased by a lavish spread of riffs, futuristic effects and more. It's enormous sounding but it's just the beginning as Disconnect clean take on melodic death metal has a ton of class about it. A soft and clean singing segment is particularly impressive.
The best track of the EP, No Pain comes next though and is everything great about Return of the Soul. Thumping metal rhythm, epic use of effects, an undercurrent of sinister darkness and a memorable chorus.
Following that, Reload and the title track close out the original efforts of the band. The former nailing the feeling of peering into the unknown and the latter heightening the melodramatic nature of the release. A truly spectacular track though.
Not quite done, Return of the Soul offer two more listens, the first being a cover of System of A Down's Aerials. A track that I find myself not quite sold on even if the band do give it their own unique spin with their use of electronica. Before a remix version of No Pain closes out the EP in questionable fashion. Questionable because the remix is downright horrid and in no way reflective of the original.
Ignore those two and Return of the Soul have done it again. Releasing something that is so very much them while drawing influences from all corners of the musical world.
Return of the Soul – Echoes of Thunder Full Track Listing:
1. IntroNet
2. NeuroNet
3. Disconnect
4. No Pain
5. Reload
6. Echoes Of Thunder
7. Aerials (System Of A Down Cover)
8. No Pain (Fatum Black Remix)
Links
Bandcamp | Facebook | Twitter | YouTube
Return Of The Soul - Digital Dream. Pt. 1. Echoes of Thunder (Self Released)
The Final Score -

7.5/10