EP Review: Goblinsmoker – Toad King (Sludgelord Records)
Goblinsmoker was started as a one man project by Adam Kennedy in Durham in late 2016. Having spent a number of years touring with his previous band, Adam wanted to write a record that embraced his biggest and favoured musical influences. Taking the seething bleakness of black metal and combining it with the fuzz soaked riff worship of doom.
Adam set about not only writing the record but also creating a mythology that would be fully entwined in the band's sound, lyrical content and art. The band would focus on telling the story of the Toad King, the discontented ruler of the goblins and their forest home. A place where goblin subjects would willing sacrifice themselves to be smoked by their King.
After laying down the foundations of the songs, Adams long term friend Calum Young offered to play the drums on the record, embracing the sound and the story.
Sludgelord Records will now release Goblinsmoker's debut EP, Toad King on December 14th 2018.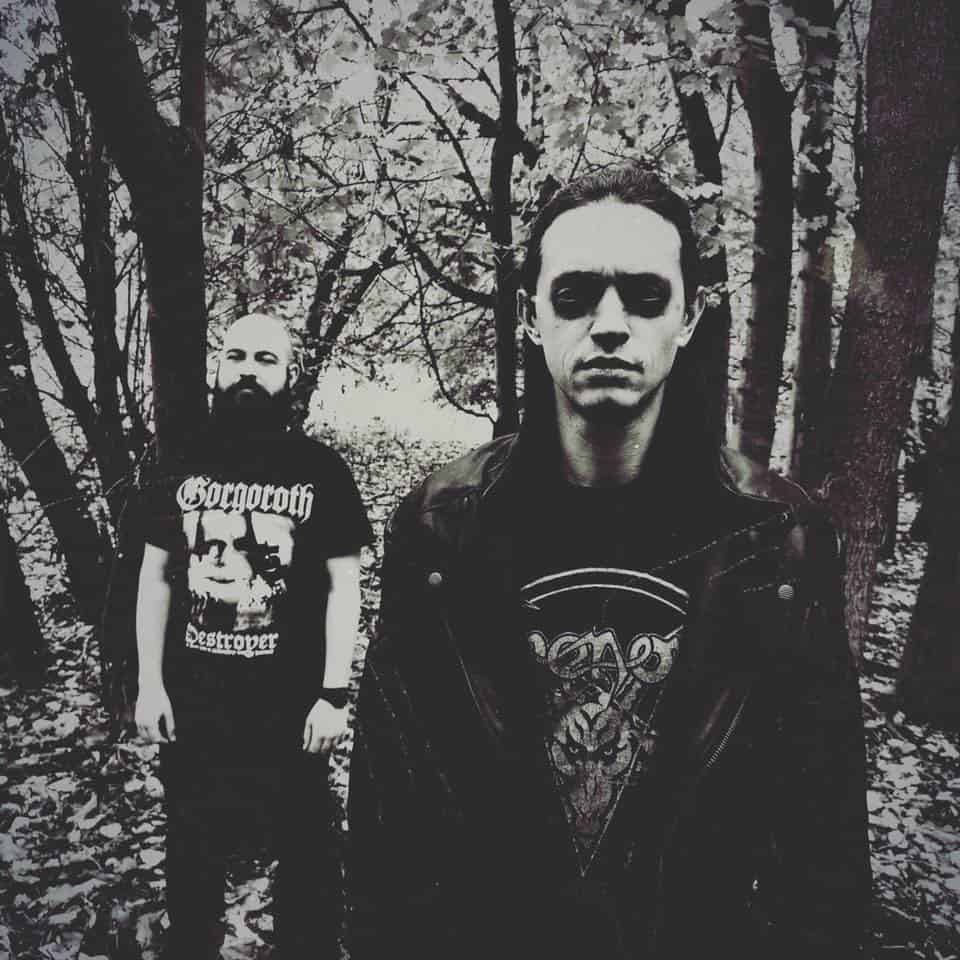 Imagine walking through a thick mist on a cold night. You're lost and the light from the moon is giving the fog around you an ethereal feel. You're scared but have no choice but to continue onward in the hope that your salvation lies somewhere beyond. Toad King is the soundtrack to your fear and discomfort. Tripped out doom with impossibly bleak heaviness that weighs you down, this EP is every bit as dark and cold as death.
Scared to look behind, you're forced to carry on as fear grips you and Goblinsmoker bring their howling doom black metal mix to your ears.
The title track slow rhythm is heavy as hell, the riffs booming in your ears and the vocals offering up black metal horror. Every so often the pace quickens slightly, just enough to be noticed like footsteps quietly behind you.
Goblinsmoker take it even further with Take the Dead, beginning with a feedback heavy and ritualistic tone. It builds to a crescendo that explodes into black metal fury while retaining the methodical pace that makes Goblinsmoker such an impressive band.
It's a shame that we only have three tracks to enjoy here as you're really left wanting much more by the time the fuzzy tones of Time to ride echo around your skull. The mist is beginning to clear and safety is in sight…
Goblinsmoker – Toad King Full Track Listing:
1. Toad King
2. Take the Dead
3. Time to Ride
Toad King can be ordered over on Bandcamp and more info on Goblinsmoker can be found on Facebook.
Goblinsmoker - Toad King (Sludgelord Records)
The Final Score -

8/10