Bloodstock 2017 Band Feature/Interview: Morass of Molasses
Bloodstock is the premier metal festival in the UK, showcasing the cream of rock & metal across a wide spectrum of genres. The 2017 edition takes place from the 10th to the 13th of August. Head over to the festival's website to find out much more & pick up day tickets, weekend camping tickets have now completely sold out!
The line-up this year is one of the best the festival has ever managed to put together. With a huge range of established & up-and-coming bands spread across the four days. The Sophie Lancaster Stage (the second) is absolutely stacked this year. Across the 4 days it hosts an absolute stellar line-up of bands that include the swamp master generals, Morass of Molasses. A band that we're so excited to see we included them on our Top 10 Bands To See this year.
Coming off the back of their newest release, These Paths We Thread, an album that we loved (read our review here), Morass of Molasses' set promises to be a sludgy, doom filled affair.
We're very proud to bring you an interview with Morass of Molasses.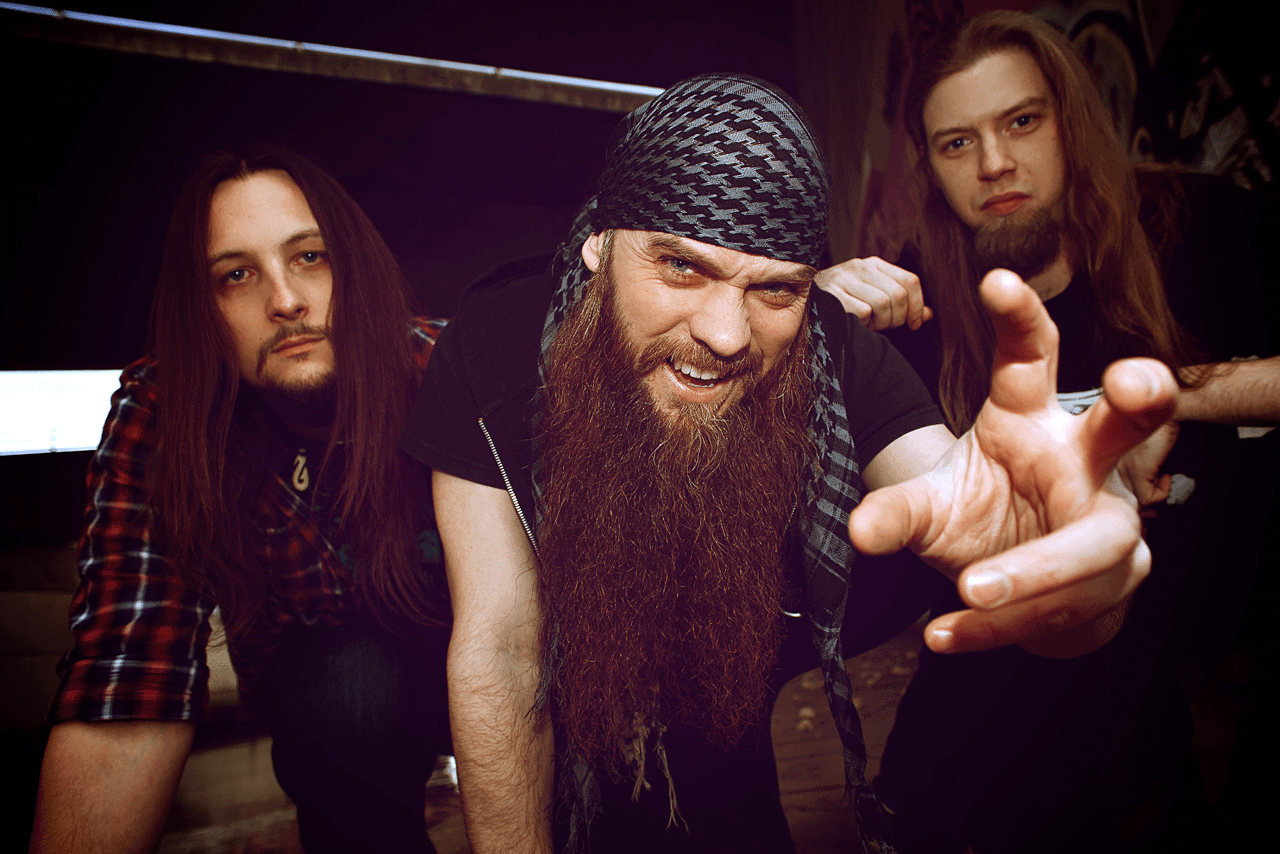 1. This is the second time you're playing Bloodstock! How are you feeling about it?
The first time playing the festival was very early on in our time as a band, and it really helped propel us forward. This time comes off the back off us getting signed to Hevisike Records. As well as touring extensively for the last two years. So in a way it feels like the next phase for us as a band to play to a larger audience. We are over the moon that Simon Hall and the people behind Bloodstock have given us this opportunity.
2. Why should Bloodstock attendees go see you?
We pride ourselves on never putting on the same show twice. Our live performances always have an unpredictable element to them and we just tend to give in to that urge play our hearts out.
3. Tell us a bit about the sludge/doom scene in Reading. It's making quite a name for itself & you guys are a big part of that!
There is a monthly Stoner/Sludge/Doom night at The Facebar called 'The Swamp'. We did the first one back in 2014 at the very beginning of the band. Since then it has grown into a lively community of music lovers. Each show we bring bands we have met from touring all over the UK to play Reading, many for the first time.
4. What have you guys been up too since the release of the album in May?
Since we released the album touring has taken up most of our time and we have also begun writing new material for a future release in 2018. This will hopefully be backed up by a considerable tour, which will include Europe.
4. These Paths We Thread is a hell of an album (we called it one of the finest albums of 2017). Are you happy with how well it has been received?
The response has been overwhelming. After spending so much time and effort in producing something that fills us with pride, to then have everyone really connect with it; we couldn't have asked for more. It has really motivated us to keep pushing ourselves on to greater heights.
5. The rise of streaming services & YouTube…helping or harming? Has it benefited you?
The industry we inhabit has always changed, sometimes that change is slow, other times it happens at a lightening pace. The need to be able to adjust to an ever shifting landscape is essential for any band that wants to thrive at this time. To a whole generation these new platforms are the norm. So you must embrace them and incorporate them into your vision for the future of your music.
We'd like to thank Morass of Molasses for taking the time to give this fantastic interview. Make sure you check them out at Bloodstock & on their future tours which you can keep up to date with on Bands In Town & Songkick.
You can pick up These Paths We Thread now via Spotify, Google Play, Apple Music, Amazon, HMV & Bandcamp.
Keep up to date with all of Morass of Molasses's news & tours by liking them on Facebook & subscribing on YouTube.