Band Interview – Unit 33 (Metal 2 the Masses Essex 2019)
Hard rockers, Unit 33, will play in Heat Four of Metal 2 the Masses Essex 2019. They face off against Bribe for the Ferryman, Lynchwood, Walk in Coma and Fatality on the 1st of March. The event takes place at The Soundhouse which is at The Bull, Colchester, CO3 3ES.
Each band will be giving their all to try to progress in the competition where the winner receives an amazing opportunity. A much coveted slot playing on the New Blood Stage at Bloodstock Festival, 2019. GBHBL are pleased to bring you a short interview with Unit 33 to help introduce them further to the metal masses.
Have a read, enjoy and make sure you get down to The Soundhouse on the 1st of March to give them, and local live music, some support.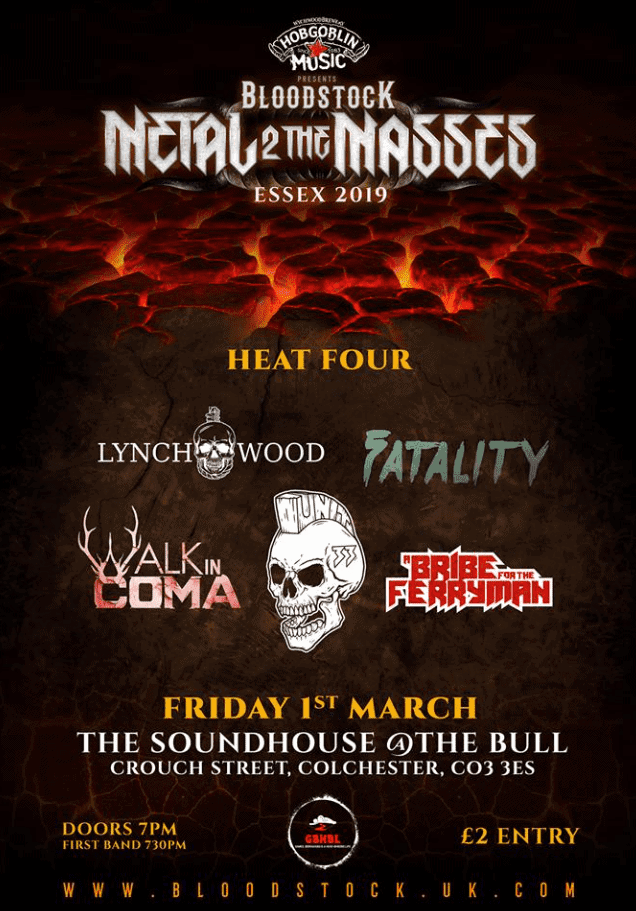 1.      Why Unit 33? Where did the name come from?
The name unit 33 come from the french for togetherness : unitarux , and the number 33 is because the lucky number three in Chinese  doubled for double luck and togetherness. Ok that's not true , it's where we practice on an industrial estate lol
2.      Tell us a little about Unit 33. How long have you been playing together? Who is in the band? Where are you from? How did you meet?
The brothers Tim (drums) and James (guitar)  have been playing together in a band for well over ten years through different line ups . Gareth (Bass)  joined the band a couple of years ago and they spent a while together searching for the perfect singer to complete the line up . That hasn't happened yet so they are sticking with me , Ant (vocals) . I've been in the band just over a year and found the guys online after being on the hunt for a metal band for a while .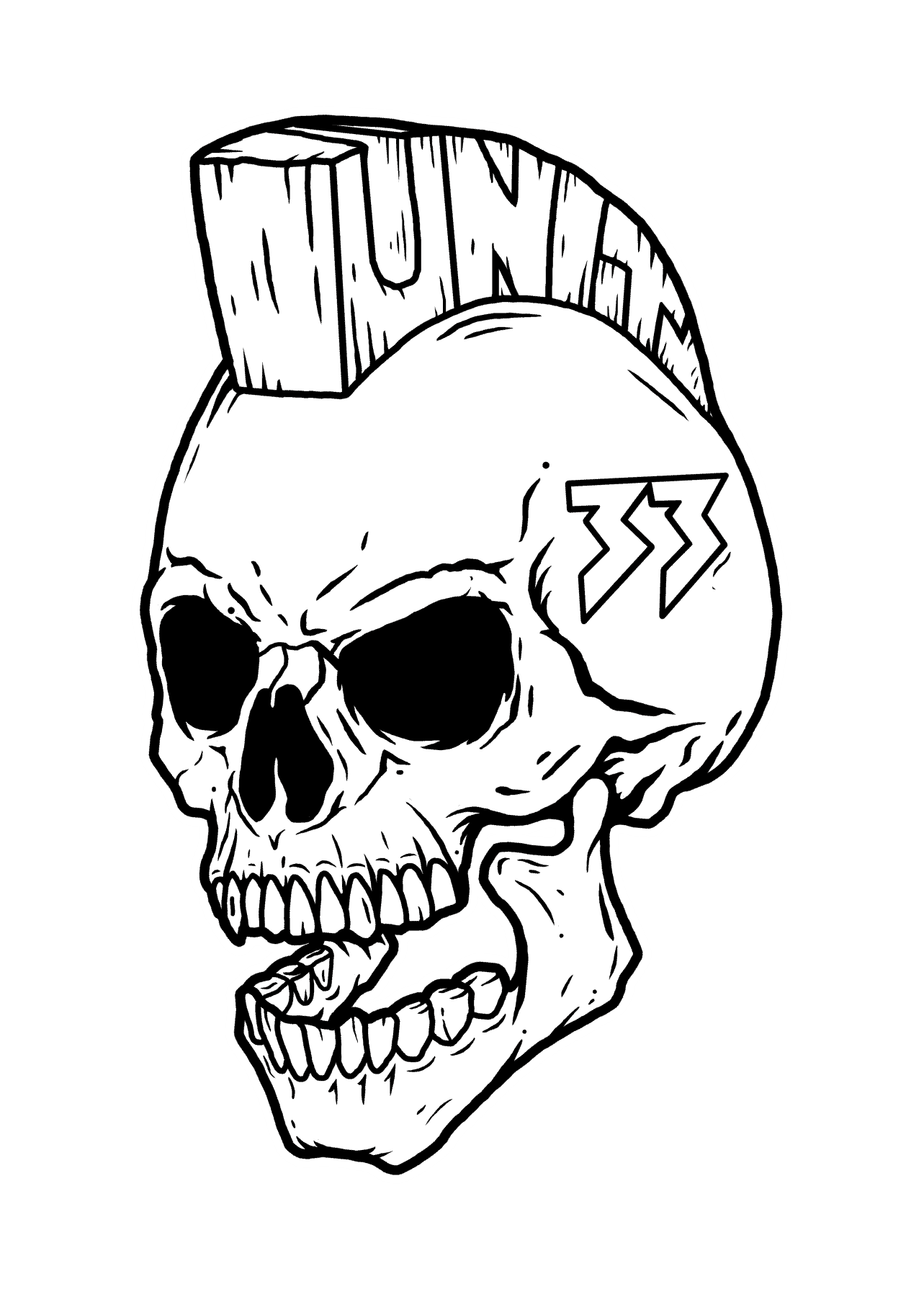 3.      What artists, metal or otherwise, have influenced you and your sound?
We try to take influence from as much music genres as possible . I've always been a massive fan of string vocalist like Howard Jones , Chester Bennington and Myles Kennedy . These heroes of mine is where i get a lot of my vocal style influence from . James (guitar) does the majority of the music writing and has a massive repertoire of styles . He has many influences from Mastodon and slipknot  all the way to Death Cab and Ryan Adams. This allows us a band to be a lot more diverse and hopefully breaks the mold of your typical metal band
4.      With so many genres and sub genres around these days, what genre would you put yourself in?
I think previously we have been described as Hard American Rock with a Metalcore vibe , I'm happy with that .
5.      What will you bring to the Metal to the Masses heats? What can music lovers expect and how are you going to win their support on the night?
Every night we play as if it's Wembley! Even If there is five people watching ! It's game day . We are Just four guys having fun , giving it their all every night !!
6.      Any horror fans in the band? What are some of your favourite horror movies or books?
James is the film buff of the group and loves a good horror . One he's Recently enjoyed is quiet place but the rest of us still haven't got round to watching it .
7.      How about games? What's your console or game of choice?
Three of us are PS4 guys , and one is Xbox . I can't disclose who for fear of mockery on his behalf. We have spent many nights smashing some Star Wars battlefront . While Gman sits there alone staring at his xbox controller wondering why he made such a mistake , oh I wasn't meant to name him ……
8.      Have you been to Bloodstock Festival before?
We haven't been yet to bloodstock as we have been more download festival dwellers  . Each year download seems to be stepping away from heavy metal and sticking to safe choices . With the lineups getting stronger at bloodstock we are hoping to go this year ! Either as an artist or a fan
9.      If yes, what is it you love most about the festival?
See above
10.  Where can fans check out your music, merch and find out more about you?
We are fb , Instagram sound-cloud and twitter with the name unit33uk .
11.  Aside from hopefully playing Bloodstock Festival, what else do you have lined up for 2019? Any releases due or tours/gigs/festivals line up?
We have had a crazy start to 2019 with gigs ranging from London's fiddlers elbow , three wise monkeys Colchester and also a  charity gig at the Smokehouse Ipswich with our great friends in Fatality. The guys in fatality have been doing an amazing job raising money and awareness for  Mind charity.  We are so proud to be joining them on stage twice this month in M2TM and supporting them in Ipswich on Saturday the 23rd February for Mind .
Aswell as that we have recorded and released our first single "Destiny" we are going to start recording an album this year with the idea of having it ready and polished by Christmas.
GBHBL would like to thank Unit 33 for taking the time to answer these questions and we wish them all the best in their heat at Metal 2 the Masses Essex. Find out more about Unit 33 at their Facebook page and on Instagram . Check out their Soundcloud page as well by following the link to listen to a few of their singles so far including their most recent release, Destiny.
Importantly, get yourself down to the venue on the 1st of March and throw them some support.