Band Interview: Shadowplay
Games, Brrraaains & A Head-Banging Life are proud to bring you an interview with hard rocking, New Jersey band, Shadowplay!
1. How did you get started as a band?
The whole shebang started in high school. Andrew, Dan and John started playing together in a band that kept going into the college years and eventually they needed a new guitar player. I had been buddies with them throughout high school so I just kinda slid right the fuck in like a glove. No lube necessary. The next couple years we played with a number of drummers until about 2 years ago when we finally met up with Jamile. Again, perfect fit for us. Not a drop of lube needed.
2. How would you describe your sound?
It's weird as fuck, it's rockin', it's angular, t's emotional, it's heavy & it's loud, Very loud. Big ol' guitars, big ol' bass & big ol' drums. The singing soars and tears at your little heart strings. It's the overbearing sunlight and the unfathomable darkness. It's dope & it's the really cool band your cousin showed you.
Dynamics are essential. Our songs are like roller coasters: ups and downs and side-to-sides and big drops and loops and after you're done your heart is racing and you want to do it all over again.
It goes everywhere. One song is folky, the next punky, the next ethereal, the next funky. We listen to everything and it comes out in the music.
Live it gets even louder and better. We get into it. You get into it. It's a goddamn party. The drops hit harder. The soft bits are more tender. Everything and everyone becomes fine as hell.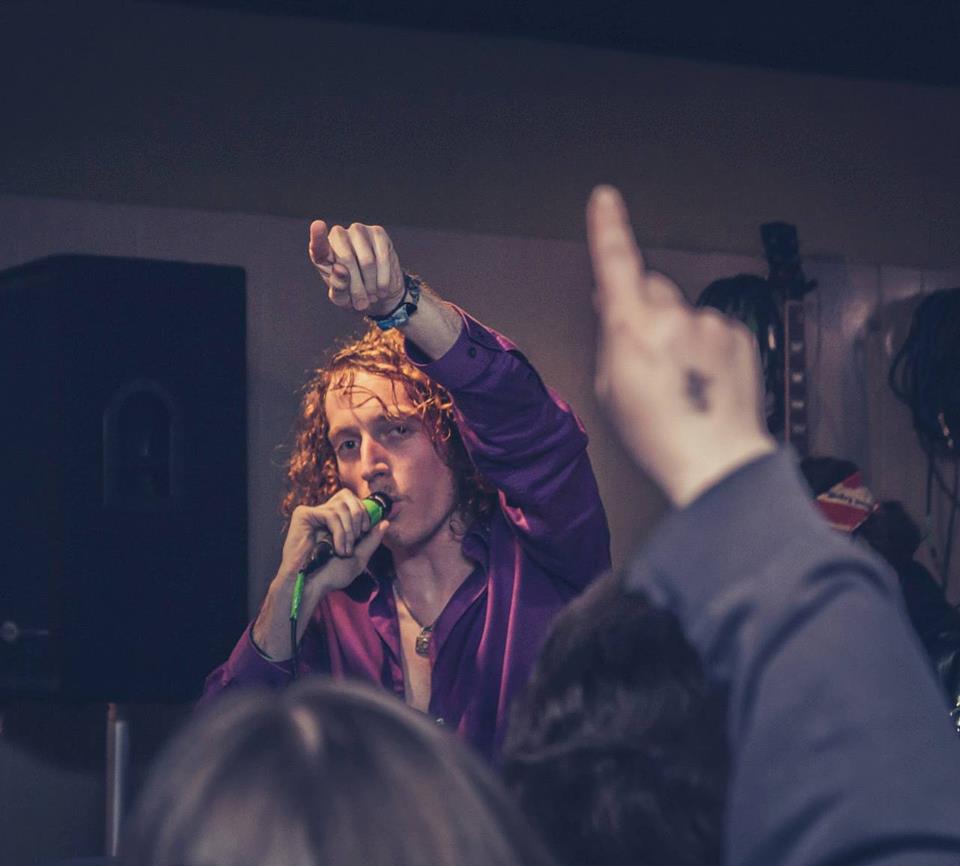 3. What bands/artists would you say have influenced your style of music?
To name a few: Mogwai, Led Zeppelin, The Beatles, Portishead, Bjork, Elliott Smith, The Grateful Dead, Justice, Brand New, Don Caballero, Weezer, Fugazi, Slint, Soundgarden, Nirvana, The Pixies, Drive Like Jehu, Muse, Hans Zimmer, Godspeed You! Black Emperor, Hiatus Kaiyote, Michael Jackson, Stereolab, At The Drive-In, Radiohead, The Decemberists, Stevie Wonder, Justin Timberlake, Cake, My Bloody Valentine, Slowdive, Prince, Sonic Youth, Sleater-Kinney, Megadeth, Melvins & Dead Kennedys.
VAST, Pink Floyd, Red Hot Chili Peppers, Steve Reich, Little Dragon, Earth Wind and Fire, Battles, Boris, Frank Zappa, Steely Dan, The Smiths, Tool, Weird Al Yankovic, Yes, Genesis, Yo La Tengo, Sweep the Leg Johnny, The Stone Roses, Gorillaz, Smashing Pumpkins, Primus, Metallica, The Joy Formidable, The Mahavishnu Orchestra, John Williams, The Jesus Lizard, Jeff Buckley, Guns N' Roses, Talk Talk, Dinosaur Jr., The Fontaine Classic, Deep Purple, Talking Heads & Depeche Mode.
Black Sabbath, Swans, Russian Circles, Fela Kuti, Run the Jewels, Bob Marley, Madlib, MF DOOM, Arvo Part, Tchaikovsky, Miles Davis, Stravinsky, Julia Holter, Kendrick Lamar, Danny Brown, Sigur Ros, Rage Against the Machine, Incubus, Foo Fighters, System of a Down, The Killers, Television, Joni Mitchell, Big Black, Flying Lotus, David Lynch, Earth, Minus the Bear, The Darkness, Buckethead, John Fahey, Jamiroquai, The Flaming Lips and (of course) Sam Gasparre's Band.
4. Has the rise of YouTube & streaming helped or hindered you as a band?
I don't think it could be described as anything else but necessary to use YouTube and streaming. In a world where recorded music is basically free, any platform to throw your music off of with the hopes of it splattering on someone's head, having it trickle down into their earholes and inducing uncontrollable pleasure along with the desire to buy merch is welcomed. Spread the word and sell more t-shirts, amirite?
Most of my musical knowledge and the foundations of my taste were mined from Youtube, Spotify and general digital methods. By breaking into the internet game, I want to reach the people who will connect with our music the same way I did with the music of the thousands of artists that I connected with through such means. It's stuff like that that makes you want to do the whole damn thing in the first place.
5. What do you enjoy doing when you're not making music?
You can describe us as nothing except renaissance men. I cook, I appreciate film, I bang chicks without a damn rubber. Andrew travels the world seeking adventure with a glint in his eye and will one day become the greatest journalist known to man, woman and child. Dan is on his way to becoming the greatest hockey player of all time (go flyers even though you kinda sucked and made our penises soft this season). John is a natural b-baller and will gladly take on anyone in a game of one-on-one and promptly annihilate him or her and his or her mother's ass. Jamile is the king of Snapchat, fuckin with people at work, eating only the best food the world has to offer and he has the watching-anime-game #ONLOCK.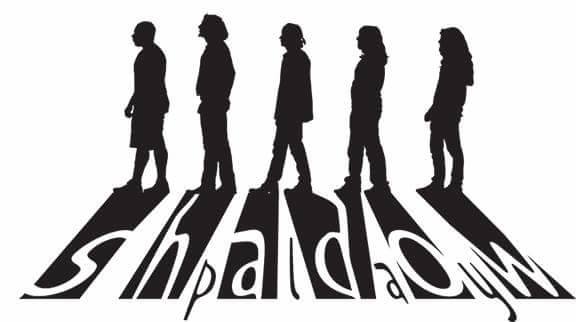 6. What are you future plans musically? Tours?
Continue to aggressively fuck up the South Jersey/Philadelphia area, occasionally pillaging NYC and DC. Record more stuff in the next year or so. Got a lot of songs prepped and ready to be shoved into the oven. Try to travel when we can. Going up to Canada later this year. Gonna fuck up America's hat. Make more music, spread more love. That's it.
We'd like to thank Shadowplay for this awesome interview & Stencil PR for setting it up. You can find out more about the band on their website, on Facebook & on Twitter. You can listen to some of their music on YouTube as well as preview & buy their latest album through iTunes below.