Band Interview: Lillye (Matt Ellis – Guitarist)
Games, Brrraaains & A Head-Banging Life are very pleased to bring you an interview with the guitarist, Matt Ellis from hard-rock, Australian band, Lillye. You can read our review of their latest release, Evolve here.
1. How did you get started as a band?
From my perspective, a few years back, Christian (Bass) who I'd played with in previous bands and myself were on a similar wavelength in looking to write some new material with female vocals at the forefront. There was a recording session one day at Christian's ,Machine Men Studio, for a tribute album of some description where Virginia came in as a guest vocalist and had an immediate impact on him, not just vocally but as a presence. Soon after (a few minutes at least), I get a message from Christian along the lines of "check this out man, you will be impressed" , so I checked it out man and was trippin. We got together and wrote a few tunes, sent them to Virginia, who then put some magic on them and sent them back. They sounded killer, so we got Bennet (Drums) on board and started jamming the songs that would become our first Ep.
2. How would you describe your sound?
There's plenty of energy, soaring melodies, groove, hard edged riffs with a few twists and turns along the way so how about, Adrenalized melodious hard rock with a twist.
3. What bands/artists would you say have influenced your style of music?
We are all of diverse musical backgrounds, but bands such as Skunk Anansie, Tool, Sevendust, Black Sabbath, Zeppelin all resonate with us. Our writing is based on mood, emotion, sensory connection or disconnection so not really any preconceived ideas of a particular sound.
4. Has the rise of YouTube & music streaming helped or hindered you as a band?
We have just released our debut album "Evolve" through Eclipse Records and on the plus side are using these tools to reach a far wider audience and hopefully grow our fanbase and generate more touring opportunities. On the minus side, generating income is tough and there is not much restriction on copyright.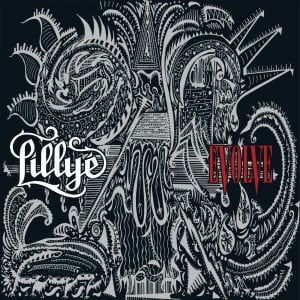 5. What do you enjoy doing when you're not making music?
We'll keep this PG rated so, I'm a fan of AFL (Australian Football) and NFL (Gridiron), enjoy a good laugh and hanging out with the crazy crew of friends.
6. What are your future plans musically? Tours?
With the album out now, we are playing shows and have a few festivals and more shows upcoming on the East coast of Australia. There are video clips for the songs "Run" and "In the End" out now with a new video for the song "Chained" out very soon and at least 1 more from this album. Writing has already begun for the second album, so we will be demoing all the material and moulding it into what will then become Album 2.
Thanks to the Eclipse Records gang, we have been overwhelmed by some of the album reviews received from all corners of the globe and are currently getting steadily increasing radio airplay in the US, so we are very keen to hit the US of A. Man, we're keen to tour and bring our energy anywhere it is needed.
[amazon_link asins='B079NV1ZQ6,B079NSCDKQ,B079NSSG6J,B079NT5HXZ' template='UseThisOne' store='g0e5b-21′ marketplace='UK' link_id='e79270d3-6d82-11e8-a321-8188ded5e5dd']
We can't thank Lillye enough for taking the time to speak with us. You can pick up Evolve now via Eclipse Records, via Lillye's online store and via Bandcamp. It can also be streamed via Spotify and Google Play. Find out more/keep up to date with news by checking out the band's website, Facebook Page, Twitter and subscribing to their YouTube Channel.