Band Interview: Hightower
Games, Brrraaains & A Head-Banging Life are proud to bring you an interview with French hardcore/punk rock band, Hightower!
1. How did you get started as a band?
Jeremie (guitar): We started the band with Romain (drums) in late 2012 and spent the first year finding a lineup. After multiple changes, we found Alexis (bass) and Benjamin (guitar) in 2013. We recorded our first album in 2014, but we parted ways with the singer, and welcomed Attila on vocals who recorded our 2nd album 'Club Dragon' in 2016.
Romain (drums): True story.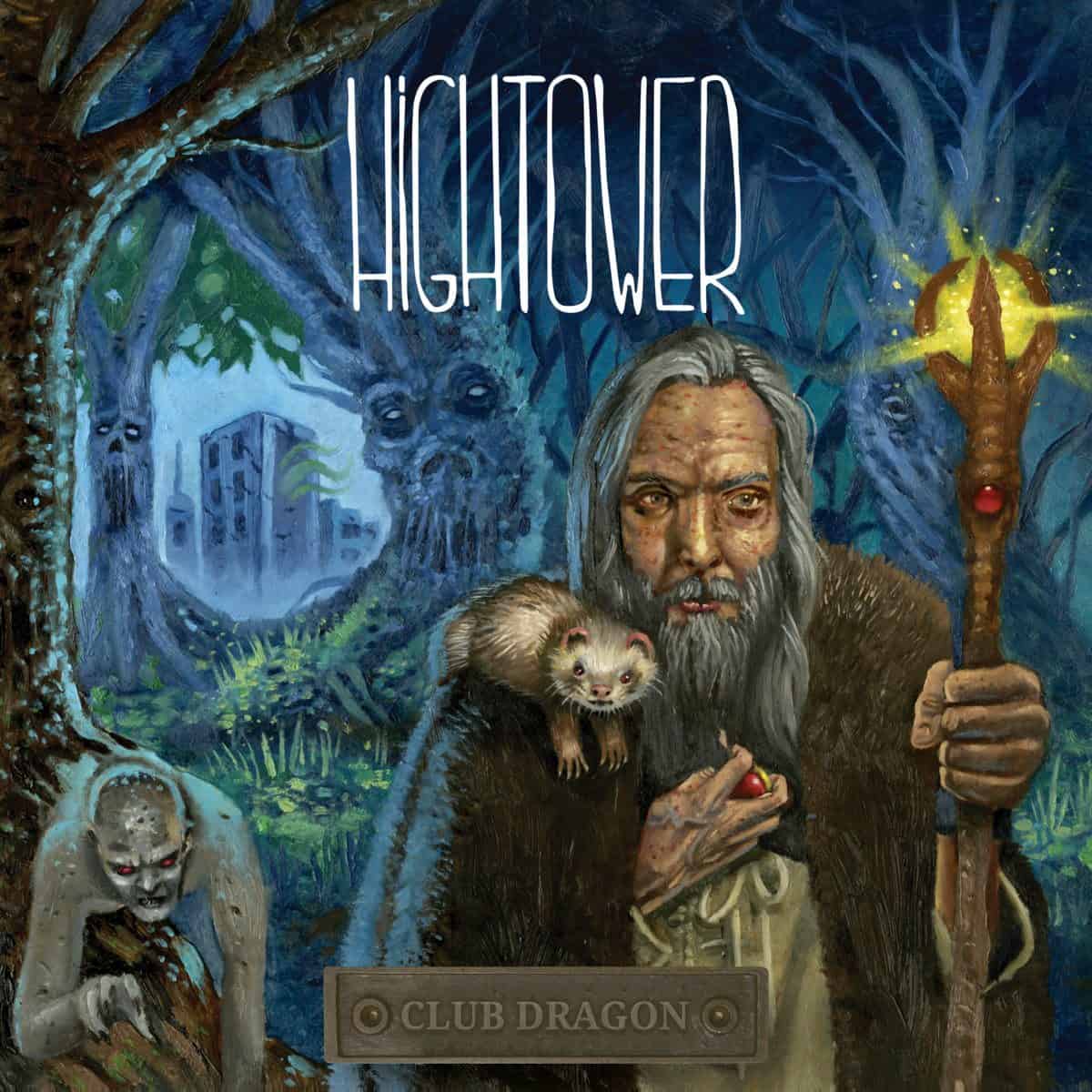 2. How would you describe your sound?
J: I'd say we're a melodic hardcore band, even if we don't sound like a regular melodic hardcore band. Our music is melodic while our lyrics tend to be more hardcore. Attila's voice has definitely brought more melody to our music.
R: Dunno.
3. What bands/artists would you say have influenced your style of music?
J: We've been mainly influenced by lots of punk rock bands from the 90s /2000s.
R: Bands such as Osker, Crackout, Hell Is For Heroes, Box Car Racer, Pulley.
4. Has the rise of YouTube & music streaming helped or hindered you as a band?
J: It doesn't have a big influence, even if it became mandatory to be on YouTube and to shoot a music video. Music streaming is a great way to increase visibility, but you have to be original if you want to be noticed. We're also featuring on multiple Spotify playlists, which allows people to easily discover our music. What really helps us is having a great record label (KROD Records) that works with a wide network and that promotes our music in Europe.
5. What do you enjoy doing when you're not making music?
J: I like retro-gaming and Don Rosa's Uncle Scrooge comics.
R: I like to collect merch, but I also like retro-gaming and Don Rosa's Uncle Scrooge comics as well.
6. What are your future plans musically? Tours?
J: We're gonna play a show for the release of the album in Budapest on 07/10. We're also booking a euro tour in early 2018 and we should play festivals in summer 2018.

We'd like to thank Hightower for taking the time to speak with us & for their label, Krod Records for arranging it. You can pick up the band's music over on Bandcamp & via Krod Record's store. Find out even more about Hightower by liking their Facebook Page & Krod Records by liking their Facebook Page too. You can also follow the label on Twitter & Instagram as well as listening to some of the artists on their roster via their Spotify playlist.