Games, Brrraaains & A Head-Banging Life are proud to bring you an interview with alternative metal duo, Exoaura!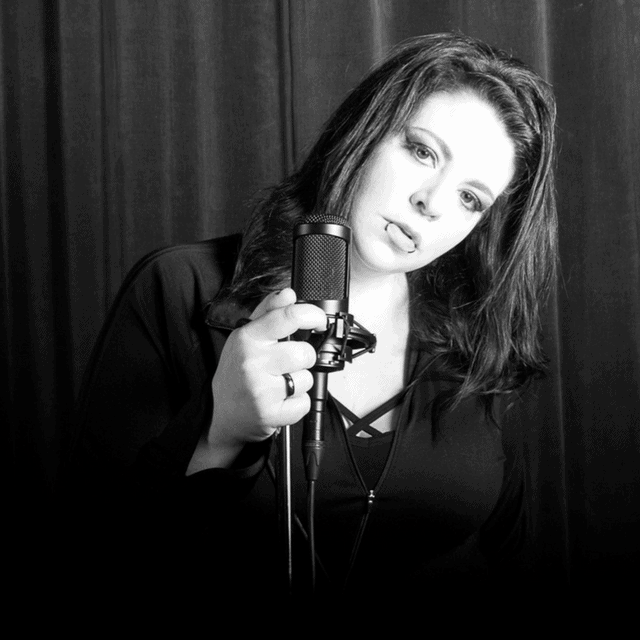 1. How did you get started as a band?
Lindsey Church (vocals/piano): We've been writing and performing together since 2004. We were both in the nu-metal band Reflection years ago. We both noticed this undeniable chemistry when we wrote together, so we've been doing music projects together ever since.
2. How would you describe your sound?
Adam Ingram (instrumentation/engineering): We are a female fronted alternative-metal duo, with a twist of soul. Our sound is a combination of thought provoking lyrics, passionate vocals, on top of down tuned 8 string guitars, melodic bass grooves and ethereal orchestration for a diverse sound.
3. What bands/artists would you say have influenced your style of music?
Lindsey: Maynard James Keenan of Tool and Dan Tompkins of TesseracT are two of my biggest influences for vocals. They both have these incredible dynamics with how they write their melodies and impeccable technique. I had a chance to study vocals with Dan Tompkins and he really helped me to unleash different aspects of my voice, which gave me a lot more freedom in my writing. Also, Ian Kenny of Karnivool has become one of my favourite lyricists, because of his controversial topics and intellectual delivery. All three are just amazing.
Adam: During the writing of our debut I listened to John Browne's work on Monuments as well as Flux Conduct. He is an excellent writer and I catch quite a bit of inspiration from his dissonant grooves and compositions. I've also been spinning Thirteenth Step and Emotive from A Perfect Circle, you'll catch hints of that influence on songs like "Ambit" and "Siren".
4. Has the rise of YouTube & music streaming helped or hindered you as a band?
Adam: It's certainly been a shift of how we discover music nowadays. Personally, I get into new bands because of Spotify and their relatively intuitive playlist algorithms. We've seen a positive impact in our growth from these platforms and are glad to be on them.
5. What do you enjoy doing when you're not making music?
Lindsey: When I'm not in the studio or doing something music related, I love hiking or being out in nature. I also spend my free time with my family and friends who I consider to be family.
Adam: When I'm not writing I'm listening. You'll catch me jamming out to my favourite metal playlists while slaying away in first person shooters on PS4. Usually, its Destiny or Call of Duty with an occasional Warframe.
6. What are your future plans musically? Tours?
Lindsey: Well our self-titled debut EP is official being released on June 30th, 2017 and pre-order starts June 16th, so we're extremely excited about that! We are doing merch giveaways, live in the studio performances and will be writing our sophomore album. We've also been hearing an outcry from our awesome fans from the U.S, Mexico and Brazil asking us for a tour asap, so we'll be sure to keep our fans posted on upcoming tour dates!
We'd like to thank Exoaura for taking the time to speak with us & Stencil PR for arranging it. You can order the debut album now over on their website as well as find out more about them on Facebook & Twitter. If you want to hear some of their music head over to YouTube!