Band Interview: Checking Back in with Tarah Who?
Games, Brrraains & A Head-Banging Life check back in with hard rock band, Tarah Who? You can read our first interview with them here and our second interview here. Tarah Who? are:
Tarah G. Carpenter (TGC): Vocals, Guitar
Coralie Hervé (CH): Drums, B/G Vocals
Joey Southern (JS): Bass, B/G Vocals
1. So what's new in the Tarah Who? camp?
CH: So much going on, it's really exciting !! 2019 is gonna be a good year, a lot of news like music videos and a new EP, new tour …
TGC: Well.. a lot is going on actually! We are preparing to shoot a video for our upcoming single "Numb Killer" . We will be releasing a new EP in a couple months called "64 Women" . We have a residency in January in DTLA, a southwest tour coming up, European tour in June/July 2019, and a few more surprises.
JS: Yesss!!! Planning for the upcoming year and what isn't new? If you have seen us live in the past year we are always adding this and that!
2. You're very active on social media. How important has it become to you as a band?
TGC: I love Instagram so it's really easy for us to be active on Instagram. Thanks to our Live sessions, people have discovered us from all around the globe, but also people have been joining us out at our shows, after following our social media. We are very active on our Instagram, each one of us. So if you want to stay up to date on everything, Instagram is definitely the way to go. 🙂
JS: Doubling down on the InStAhAm is important as tuning your instrument. Ain't nobody want to hear you play out of tune…so do yourself the due diligence and take pride in your online presence.
3. Have you played at all outside the US? If so, where has been your favourite place to play? If not, where would you love to play?
CH: I didn't play outside the US with Tarah Who? yet but we actually are gonna do a European Tour next summer, I'm so excited about it !!! It's gonna be so fun !!! I would love to do a Worldwide Tour, to visit and discover all the different cultures and countries, that would be awesome !!
TGC: I love to play in the UK. SO far, playing in England especially have been the best time for me as a performer. People in the UK really care about the music and rock bands. It's always a fun show. We are going to the UK and France next June/ July 2019. Then in September 2019, we will be headed to Canada, playing shows in Vancouver , Toronto, and Montreal.
JS: I agree with Coralie 100% worldwide!!! and I loved performing in Seattle and Brooklyn but to be honest Seattle took the cake. The music enthusiasts in the crowd and in every band we played with were electrifying!!! It was a night to remember and we can't wait to be back!!!
4. Games, Brrraaains (Horror) or Head-banging…what makes Tarah Who tick?
TGC: Head banging! I m not sure i understand the question to be honest.. but i read head banging, and that is what makes me say " YES!" I would add MOSH PITTING:)
JS: Mosh pit 100%!!!!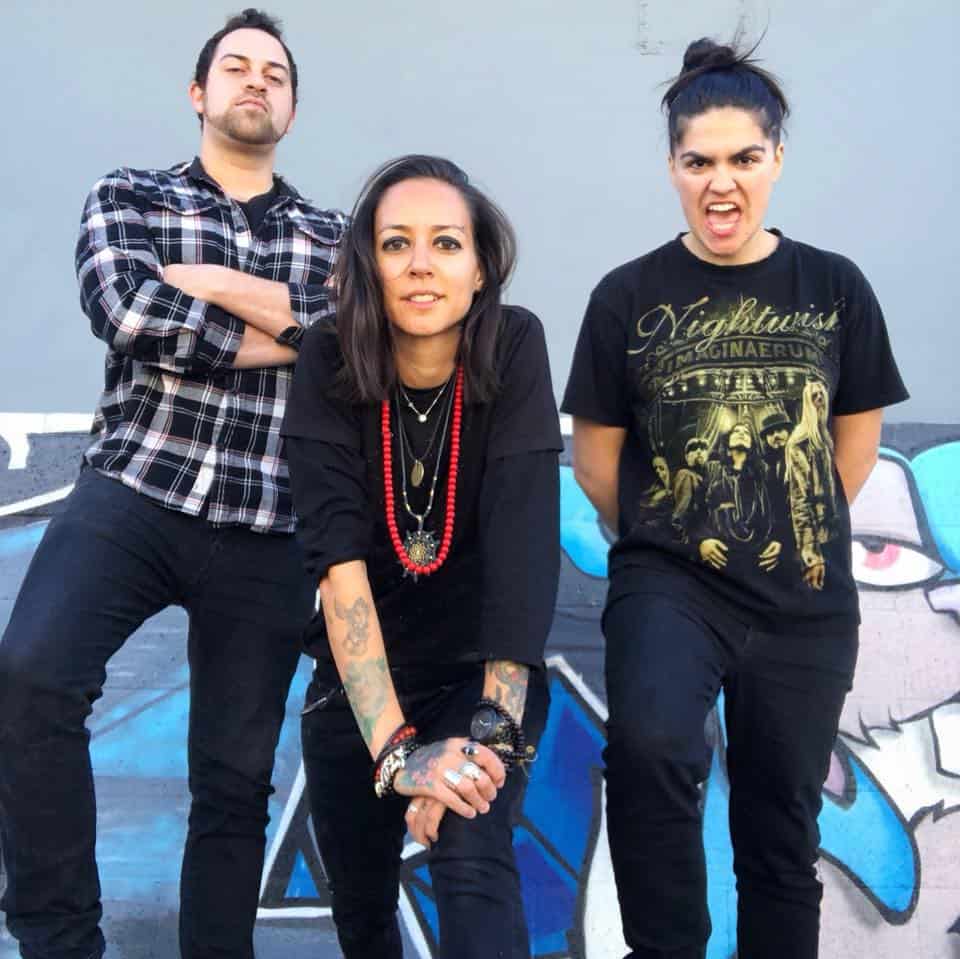 5. What does 2019 look like for Tarah Who?
CH: It's gonna be a crazy year for us !!! It's gonna be a lot of work but really fun and exciting !!
TGC: BUSY! really busy, traveling, releasing eps and promoting them, recording, touring, exciting. We can't wait to promote our upcoming release:) See you on the road!!!
JS: We will be in your town as soon possible!!! Come out and support!!!
We'd like to thank Tarah Who? for speaking with us again & Stencil PR for arranging it. You can find out more about the band over on their official website, on Bandcamp, on their Facebook page, over on Twitter & on Instagram.