Album Review: Tomorrow Is Lost – Therapy (Eclipse Records)
Tomorrow Is Lost are an alternative metal band from Newcastle, in the United Kingdom. Featuring one of the most dynamic, talented, new female vocalists to hit the scene, Tomorrow Is Lost can easily hold their own alongside the likes of rock heavyweights Halestorm, Evanescence, and Paramore. Therapy is the band's second release, featuring eleven mind-blowing alternative metal anthems. Released on March 13th 2020 via Eclipse Records.
Oh yes, Tomorrow is Lost get their new album started in a big way. An eerie intro leads into the thumping metal groove of Wildchild. A proper bouncing guitar rhythm, drums that hit like granite slabs and vocals that are so damn commanding.
The liveliness is kept super-hot for Smile with its punky and defiant edge, White Noise is a much more crowd-pleasing modern sounding rock number whereas Self-Destruct is a little over-friendly with effects.
The stunning vocals will blow everyone away throughout this album but Black and Blue is the showcase. Although Too Young to Know isn't far off that quality either.
Jammed in between those two is a the peppy Hideway before we reach the final handful of tracks on the album. Electric, Pause Rewind and the title track bringing as much metal groove layered with huge melodies and intriguing effects as possible.
This is an album that is sure to grab a whole load of attention.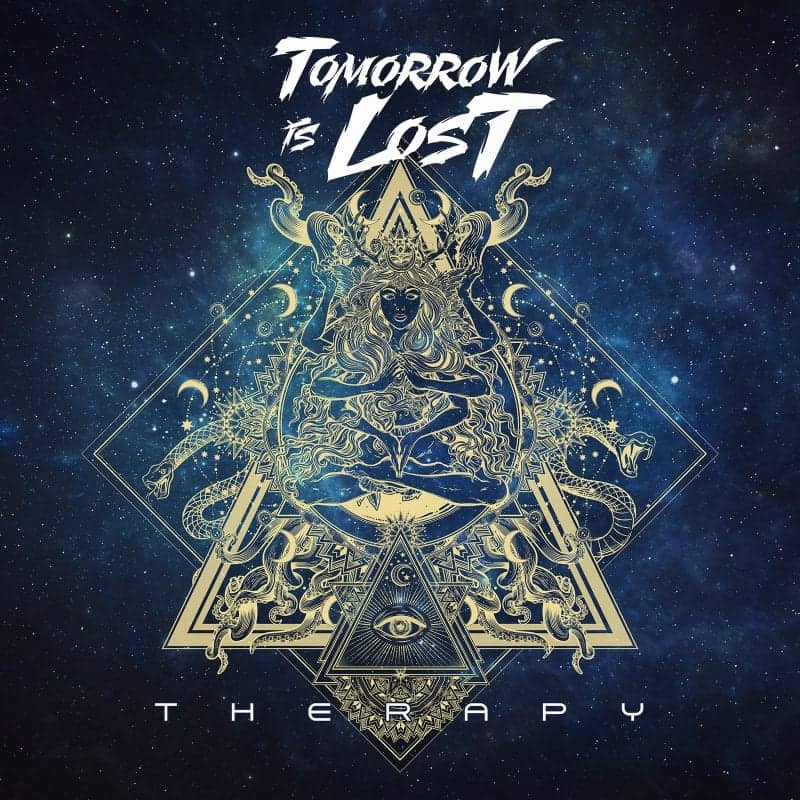 Tomorrow is Lost – Therapy Full Track Listing:
1. Intro
2. Wildchild
3. Smile
4. White Noise
5. Self-Destruct
6. Black and Blue
7. Hideaway
8. Too Young to Know
9. Electric
10. Pause Rewind
11. Therapy
Links
Spotify | Facebook | Instagram | Twitter | YouTube
Tomorrow Is Lost - Therapy (Eclipse Records)
The Final Score -

7.5/10