Album Review: The Crawling – Anatomy Of Loss (Grindscene Records)
Anatomy of Loss is the debut album from North Ireland's The Crawling & is due out on April 7th 2017 via Grindscene Records.
Vocalist/guitarist Andy Clarke had this to say: "Anatomy of Loss is an album inspired by true events. It examines experiences of the band first hand, and what we see in our everyday lives. In short, it is a collection of stories about loss, regret and despondency. It looks at how people develop mechanisms to cope with grief, failure and heartbreak; and more often than not – the inability to do so. The recording process consisted of fun, despair, rage and subsequently immense satisfaction."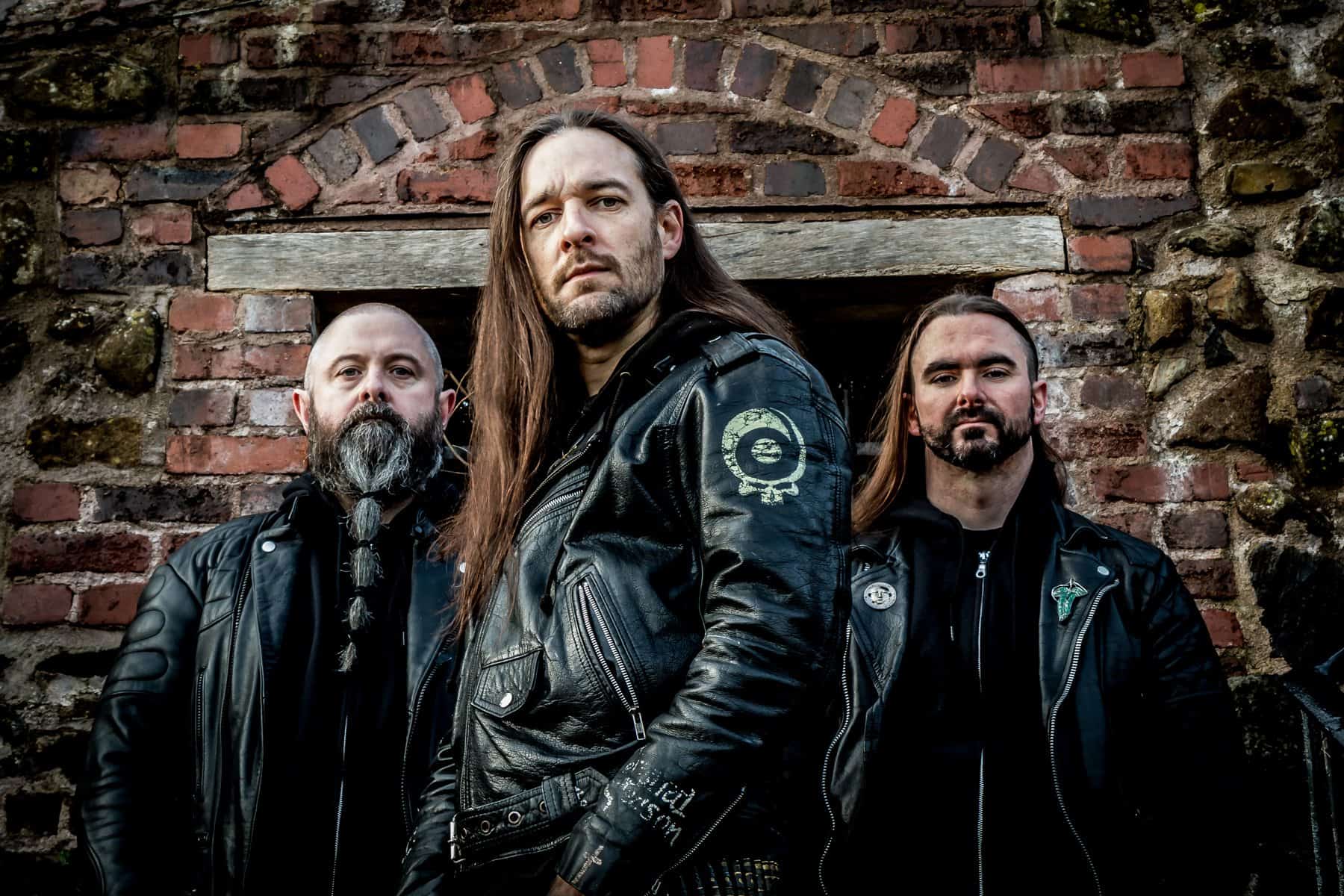 Anatomy of Loss is all about mixing black metal vocals & that feeling of cold isolation with doom-laden riffs & beats. An Immaculate Deception brings all those sounds & adds a dirty, raw sound resulting in a strong opener. Let down only by its length, it gets a bit repetitive after a while.
Poison Orange is a serious cut above though, its riffs dipped in the blackest tar & vocals ripped straight out of the devil's mouth. This is some seriously doom-heavy stuff & even when things are sped up it just results in an even harder sound.
What makes Anatomy of Loss such a surprising listen though is the variety in music on show. Acid on my Skin has a lovely upbeat melody only changing stance to a heavier effort during the choruses. It's got some of the best drumming on the entire album & the vocals are simply amazing here. A hell of a song, a hell of an album.
The variety continues with the stunning All Our Failings & The Right to Crawl. A duo that keep things meaty sounding & filled with dark riffs.
The slow, brooding first part of the 7 minute wonder, Violence, Vanity and Neglect is hook-heavy. It begins to build momentum getting slightly faster & letting the drums really shine again. It's an incredibly evil sounding piece of music with some nice, growling vocals.
Anatomy of Lies comes to a close with an epic. Catatonic's rain drop start alongside a simple drum beat & soft guitar melody bleeds into a real punchy number. The winding riff tickles the back of the mind but it's nothing to the chug that erupts into the heaviest moment of the entire album. It's sickeningly good, disgustingly brutal & the ease in which it changes back is so impressive.
It's an absolute belter of a final song on an album that is full of absolute belters.
Anatomy of Lies Full Track Listing:
1. An Immaculate Deception
2. Poison Orange
3. Acid On My Skin
4. All Our Feelings
5. The Right to Crawl
6. Violence, Vanity and Neglect
7. Catatonic
You can pre-order the album as well as past music & merch over on Bandcamp. Their music is also available on iTunes & on Amazon. You can find out more about The Crawling on their website, over on Facebook & on Twitter. Finally you can pick up music & merch from Grindscene Records here.
The Crawling - Anatomy Of Loss (Grindscene Records)
The Final Score -

9/10
Comments Rating
( reviews)