Album Review: The Age of Truth – Resolute (Contessa Music)
Casting kinships out of the heaviest rock and metal around, self-proclaimed brothers-in-arms, The Age of Truth, return on July 23rd, 2021 with their brand-new studio album, Resolute.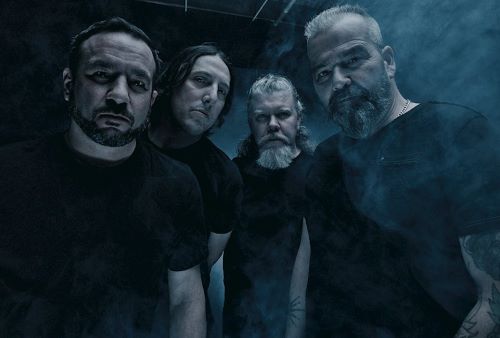 Heavy rock groove, metal melodies and a penchant for enormous sounding riffs, The Age of Truth are certainly doing their own thing on new album, Resolute. The instrumental structure of Palace of Rain keeps you guessing while the vocals make it all the more anthemic. It ripples and shifts throughout, leading to a crushing bout of heaviness in the latter portion of the track. Fascinating and very exciting.
Two short efforts in the form of Horsewhip and Seven Words offer up two very different styles. The former, straight-forward heavy rock that gets the muscles moving. The latter, an electro-acoustic slice of mellow reflection. In between them is the A Promise of Nothing. A track of three parts, the first; a chunky chugging head-banger. The second; chilled and melodious and the third; melodramatic and punchy.
Eye One is a highlight though. The grubby stoner start, leading to a super-rhythmic beat that evolves and moves in a number of different directions, is very exciting. A track that really shows off the band's varied style. Although Salome isn't far behind it with its good time riffs, moody bass lines and anthemic vocals.
Resolute ends in style too, Return to the Ships passing the 9-minute mark and beginning in eerie fashion. The sense of wonder growing as the vocals add a discombobulated feel intersected by bursts of chunky and heavy groove. It's a spectacular finish to an album that just keeps on giving throughout. Varied and always interesting, The Age of Truth are certainly carving their own path through the rock and metal world.
The Age of Truth – Resolute Full Track Listing:
1. Palace of Rain
2. Horsewhip
3. A Promise of Nothing
4. Seven Words
5. Eye One
6. Salome
7. Return to the Ships
Links
Website | Facebook | Twitter | Bandcamp | Instagram | YouTube
The Age of Truth - Resolute (Contessa Music)
The Final Score -

8.5/10