Album Review: Tetrarch – Unstable (Napalm Records)
USA's Tetrarch – metal's hottest new rising stars – have turned heads with their ability to successfully blend the addictive stylings of favourite modern metal pillars while maintaining a fresh sound that breaks new ground.
Since bursting onto the scene with their breakout independent debut Freak in 2017, the band has garnered remarkable early acclaim from notable press, radio, industry and fellow artists alike at an impressive rate unmatched by any other new band. On April 30th 2021, they will release their sophomore full-length, Unstable – a 10-track barnburner that confirms the band's icon status.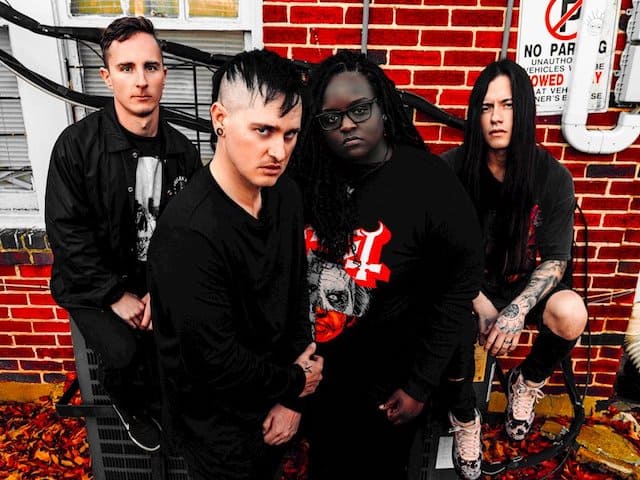 Right from the start, you know this is going to be a heavy hitter. You know this is what a superstar band sounds like. A head-banging and circle pit inducing eruption introduces I'm Not Right. An anthemic opener that boasts one hell of a hook and one hell of a chorus. The vocals might take a moment to get used too, very odd but very unique. What might be jarring at first ends up being a major strength of the album as a whole.
Negative Noise is next and holy shit, the blistering pace of everything here is unbelievable. Yet, it still manages to be such an ear-worm of a track. Pure metal fury that wows. The title track is no different in the 'wow' department with yet another anthemic chorus. While You Never Listen is a bit more laidback even though it's not lacking heavy groove.
If it's not clear already, which it really should be, Tetrarch have eyes on the big-time. One eye on the mainstream but without compromising on their core heavy metal sound. It's just that Unstable is filled with banger after banger, catchy chorus after chorus and punchy heavy hit after punchy heavy hit.
Sick of You (they throw in a kick ass guitar solo here), Take a Look Inside (the heaviest of heavy descents), Stitch Me Up (disgustingly catchy) and Addicted (a dirty and grubby groove-tastic listen). Track after track of infectious modern metal.
They're not quite done yet though. Pushed Down, the penultimate effort bears the weight of Tetrarch down in hook-heavy style. Whereas the massive finale of Trust Me changes everything by being slow, eerie and gothic-tinged. A cold but effective closer.
There isn't a bad track on this album. We are looking at one of the next big bands.
Tetrarch – Unstable Full Track Listing:
1. I'm Not Right
2. Negative Noise
3. Unstable
4. You Never Listen
5. Sick of You
6. Take a Look Inside
7. Stitch Me Up
8. Addicted
9. Pushed Down
10. Trust Me
Links
Website | Facebook | Instagram | Twitter | Napalm Records
Tetrarch - Unstable (Napalm Records)
The Final Score -

8.5/10