EP Review: Deadwolff – Deadwolff (Boonsdale Records/Metal Assault Records)
The new wave of heavy rock n' roll, Deadwolff is a three piece band based out of Toronto, Ontario, Canada. Founded in 2020, Deadwolff is composed of Thomas Wolffe, on bass and vocals. Bobby Deuce, on guitars and backing vocals, and Rawa Brant on Drums.
In late December of 2020 Boonsdale Records released the band's debut EP digitally. Now, having signed with Metal Assault Records, Deadwolff are to release the EP on cassette on May 7th 2021.
This debut has a singular goal and it's something Deadwolff are easily able to achieve. The straight-forward goal of getting you, the listener, moving. Whether you're leaning up against some bar somewhere nursing a warm pint, chilling at home after a long day at work or looking for something to energise your senses. You'll move. You'll rap your fingers, tap your feet, shake your hips and bang your head once this EP gets underway.
Such is the good time rock and roll vibes of the record. Energetic, groovy and with a nice touch of grubby dive bar rockiness overall.
With massive riffs, sleazy groove and addictive vocals, Walking on Nails gets the party started. Before Double Up's thick bass sound makes things a tad moodier but just as sexy. Deadwolff showing that they have a couple more tricks up their sleeves.
It's back to speed with a track that is pure encouragement to get in the car, find a dark and quiet road, turn this up loud and put the Pedal to the Metal. Whereas the tone of Wanted Man is much more frenzied and has a urgent and desperate vocal style that works well alongside the fuzzier instrumentation. Before Six to Midnight ends the good times in a catchy and chorus driven head-banging way.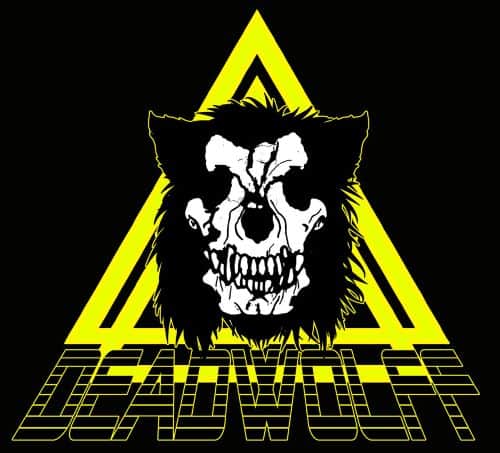 Deadwolff – Deadwolff Full Track Listing:
1. Walking on Nails
2. Double Up
3. Pedal to the Metal
4. Wanted Man
5. Six to Midnight
Links
Bandcamp | Spotify | Instagram
Deadwolff - Deadwolff (Boonsdale Records/Metal Assault Records)
The Final Score -

8/10