Album Review: Starless Domain – EOS (Pacific Threnodies/Black Horizons)
Meant to be experienced as a single, 58-minute suite, EOS is an excursion into what Starless Domain calls 'Deep Field Black Metal.' The 'deep field' designation refers to a technique wherein small sections of the sky are photographed using extremely long exposure times in order to locate and study faint, distant objects.
The comparison is more than apt. On EOS, Starless Domain foreground their sound in icy synths and furious black metal. However, with each successive listen, more elements become apparent within the depth of (aural) field. Acoustic guitar and ambient synth washes. Three vocalists howling wordlessly into the vacuum of space. The compositional density hidden behind the violence of the performances. The lingering emotions too abstract to articulate, but demand that EOS immediately be listened to again.
EOS will be available on cassette on May 15th 2019 as a split release between Pacific Threnodies and Black Horizons. So as to facilitate uninterrupted listening, EOS will appear in its entirety on Side A. Side B will contain a cassette-exclusive kosmische synth version of the album.
1 track, 58 minutes long. This is something else, that much is for sure. There is no review that can conceivably do it justice. It's an experience that needs to be heard to be understood and even then it's going to take a few listens to really understand and appreciate. It runs the entire of gauntlet of ethereal effects, haunting sounds, horror from the depths of hell and the most vile black metal imaginable.
The black metal in particular is staggering, played at a ferocious pace. The guitars ring out with a mix of unresolved hate, the drums caving in the walls of denial and the vocals delighting in nothing but obscure screams of pain and horror with the occasional throaty growl thrown in. It sounds like it should be an absolute mess but it's not, it's a simply fantastic experience worth having.
You might be wondering just how Starless Domain sustains this and expect the listener too as well. It's an effort from both parties but one that is equally as rewarding. Don't presume it's all black metal noise. This is a deeply layered listen with post-like rhythms carrying a lot of the burden moving seamlessly without interruption beyond occasional drops into melody and more peaceful yet still troublesome sounds.
It's a down right work of art and those 58 minutes absolutely fly by. Our words can't do it justice. Experience EOS for yourself.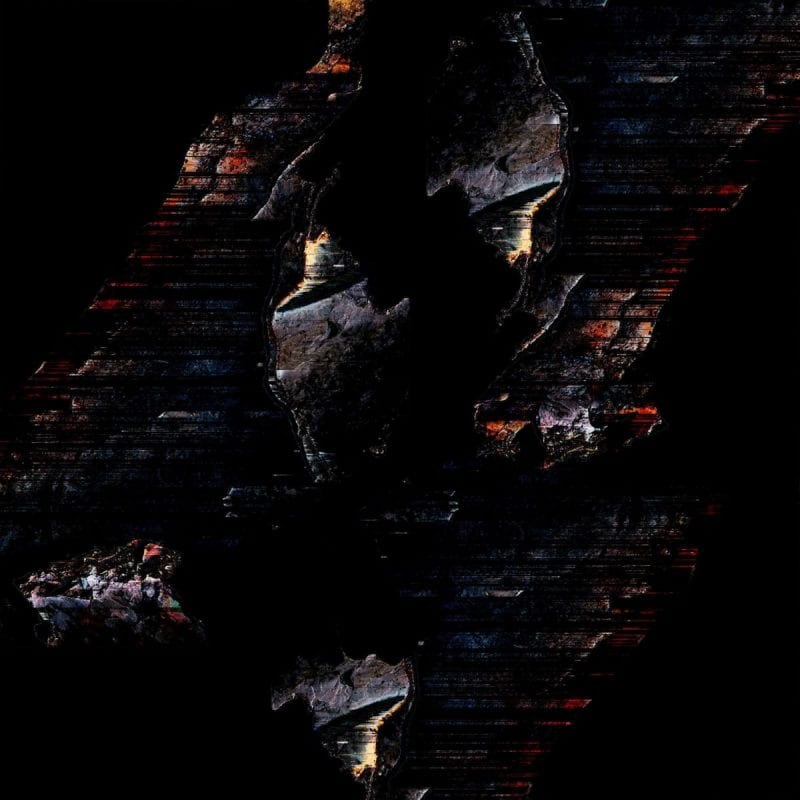 Starless Domain – EOS Full Track Listing:
1. EOS
Starless Domain - EOS (Pacific Threnodies/Black Horizons)
The Final Score -

9/10