Album Review: Rottendawn – Occult (Saturnal Records)
RottenDawn is musically an uncategorized unit. The band doesn't want to be pushed into a certain locker with its music, but is unashamedly abusing elements from traditional doom, death and older heavy metal.
The Finnish heavy music troop got signed by Saturnal Records in 2018 from where they got to start working on the debut album, suitably titled Occult. The moniker of the album sums up the core meaning of the whole band which is operating in the deepest of the dark waters sonically, mentally and lyrically.
Occult is slated for worldwide release on September 6th 2019 digitally and on CD via Saturnal Records.
Hardly the first band who doesn't want to be put into one singular category, RottenDawn can at least say they are the sum of many parts. Their eight track debut takes a wander through a number of sub-genres of metal. From filth-encrusted death metal, to the dripping sound of doom as it pours from the riffs to the sound of traditional heavy metal and more.
All you really need to know is that it's very heavy and very good. The snail-like pace of the guitars, each note elongated for deeper impact, while the growling vocals cut away at the mind sees opener, The Final Lament make a strong impression.
Burn 'til Burial is just dark and twisted but with guitar flourishes that could sound out of place if it wasn't for RottenDawn's expertly controlled pacing. By the end it's quite a different sounding track as the vocals get more shouted and clean while the guitars deliver a memorable sound.
A powerhouse of a track, as is Dusk Demons and Dawn Dwellers. The former dragging listeners down to the deepest and darkest depths of doom while the latter is a suffocating wealth of aggressive horror and death.
Some may lament the length some of these tracks go on especially when we get a random minute of thrashy hardcore heavy intensity in Ode to Pjotr thrown in randomly. That does serve as a small palate cleanser though as the final three tracks are all massive songs.
Et Voi Taas Kuollakaan comes first with huge chugging riffs to be followed by Zero Lives Left and the effortless way in which it combines intensity with trippy flair before the title track closes the album out.
The longest track on the album at over 10 minutes, the momentous task RottenDawn set themselves comes to an end. Softly, slowly and in a darkly mellow way at first before picking up in force and threat for a powerful finale.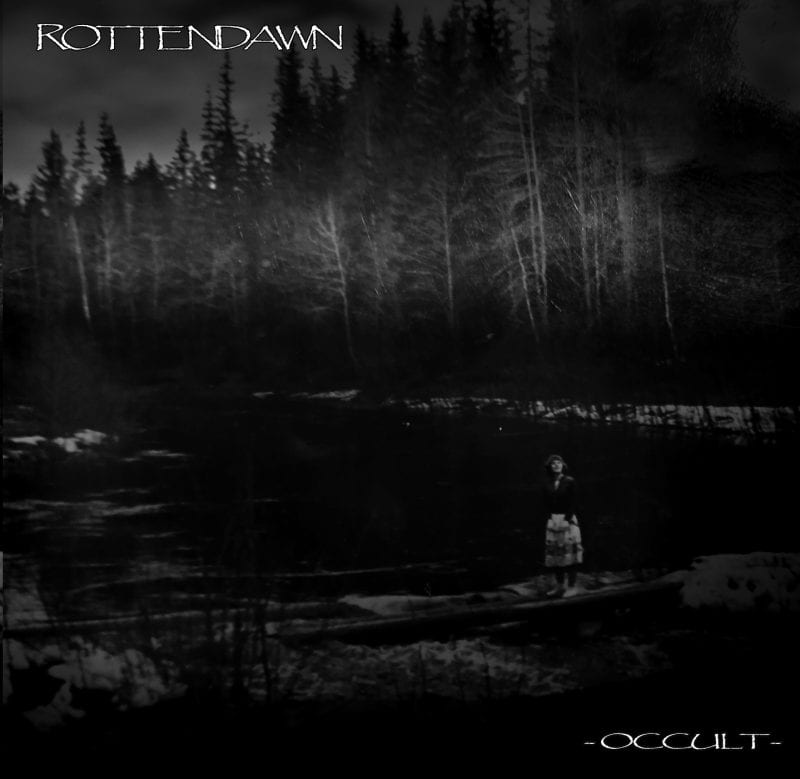 RottenDawn – Occult Full Track Listing:
1. The Final Lament
2. Burn 'til Burial
3. Dusk Demons
4. Dawn Dwellers
5. Ode to Pjotr
6. Et Voi Taas Kuollakaan
7. Zero Lives Left
8. Occult
Links
Bandcamp | Facebook | Instagram | Saturnal Records
Rottendawn - Occult (Saturnal Records)
The Final Score -

8/10