Album Review: Sonata Arctica – Talviyö (Nuclear Blast)
On September 6th 2019, Finnish melodic metal titans Sonata Arctica will release their tenth studio album, called 'Talviyö' (which means 'Winter Night'), including eleven new tracks.
Beginning in a really uplifting way, the warm glow of Message from the Sun is wonderfully comforting. Power metal gold and while Whirlwind is a little more morose, it also delivers on that recognisable formula. Clean and clear, there is no breaking the wheel here but that doesn't stop it being wonderful to hear.
This is very much a Sonata Arctica album and long-term fans will be very satisfied. Massive hooks, bouncy as hell choruses and that constant feeling of epic-ness. Tracks like Storm the Armada, Who Failed the Most, Demon's Cage and A Little Less Understanding. That latter one is so catchy, it's near impossible to not bounce and sing along.
Elsewhere, their more thought-provoking and dour tracks could leave a sour taste in the mouth when held up against the peppiness found elsewhere but frankly, Sonata Arctica are so good at this that those tracks are just as good. The Last of the Lambs and The Raven Still Flies With You standing out for all the right reasons!
Then there is the gorgeous finale of The Garden with its strumming guitar, plinky melody and softly sung vocals. Such a peaceful finale, it's spell blinding and filled with emotion. A stunning way to cap off a stunning release from Sonata Arctica.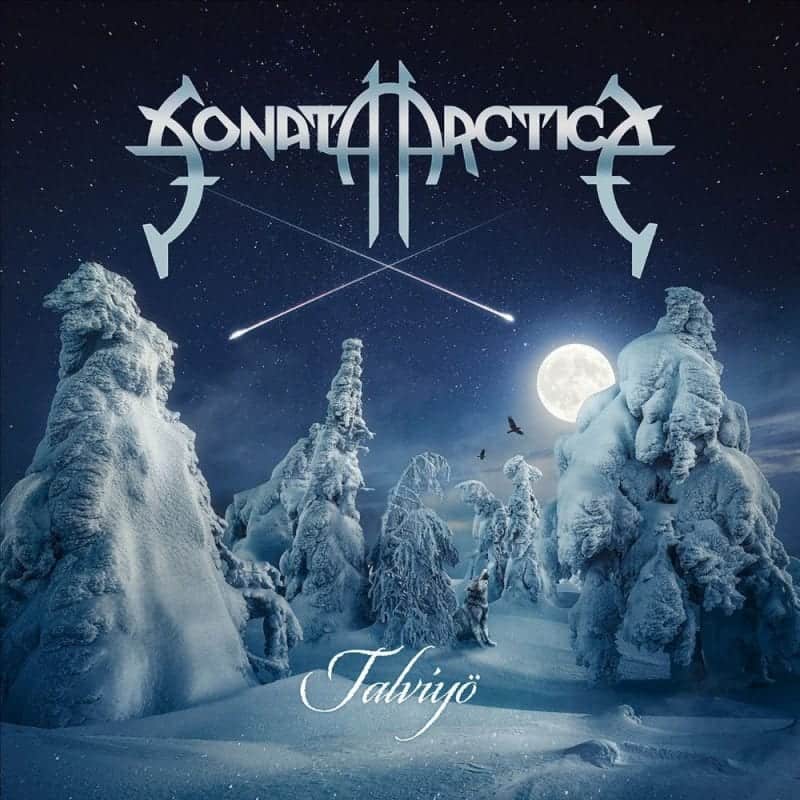 Sonata Arctica – Talviyö Full track Listing:
1. Message From The Sun
2. Whirlwind
3. Cold
4. Storm The Armada
5. The Last Of The Lambs
6. Who Failed The Most
7. Ismo's Got Good Reactors
8. Demon's Cage
9. A Little Less Understanding
10. The Raven Still Flies
11. The Garden
Links
Pre-order | Website | Facebook | Twitter
Sonata Arctica - Talviyö (Nuclear Blast)
The Final Score -

8.5/10