Album Review: Pale Horseman – The Fourth Seal (Self Released)
On November 24th 2017, Chicago area based 4-piece sludge/doom metal band Pale Horseman will release The Fourth Seal.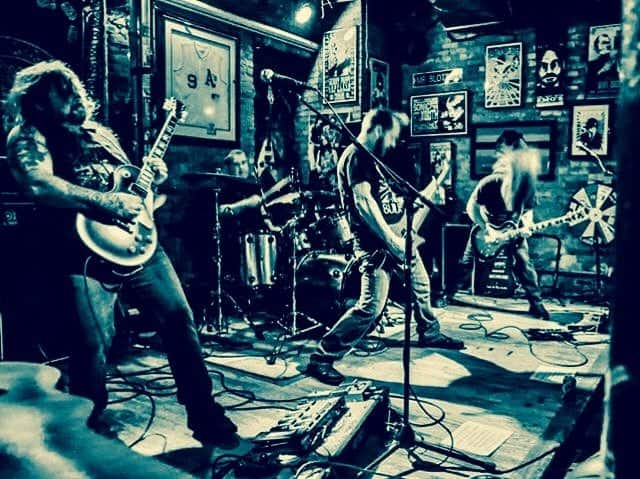 The band commented about the album:
"We are very pleased with the new album and more optimistic than ever about the future of the band in general. We put a lot of time and effort into this recording; more so than any of our previous releases.
Back in May of 2016, we made a major line up shift with the addition of new drummer, Jason Schryver, and he has given the band a newfound power and energy which had not been present in our previous releases and live shows.
The drums are better and the overall attitude of the band is more professional now too, which has made for a much more efficient and flourishing environment in the way of creativity as far as writing riffs and fleshing out song structures. We feel that this is by far our strongest and heaviest release to date."
It's with a really doomy & thumping beat that Pale Horseman get things started. Final War's groovy riff is so sexy & alongside the gruff vocals it really is a stellar start. This is how you do memorable, rhythm based doom.
The great riffing is continued in Witches Will Gather & Aokigahara, the former a really meaty track that has a nice sinister edge while the latter's faster groove sees the band letting loose a little. At least until it drops away in a spooky melody & huge sounding guitar solo. Three tracks in & Pale Horseman have already confirmed that they have a real contender for doom album of the year.
That status doesn't change with the 8 plus minute wonder of Bereavement. A dirty & sludgy intro evolving into a darkened metal offering to hellish beings. An absolute stunner of a track that takes you on a whirlwind tour of everything that doom has to offer. What Pale Horseman are doing is simply unmatched.
Every time you think they can't better what they've just done, they do & with ease. Gnashing of Teeth's twisty & disconcerting riffs, Pale Rider's soul searching rhythm & Tyrant's throbbing bassy-ness.
A thrilling but comforting album comes to a close with another lengthy track. Phantasmal Voice lays down one final deep & dark thumping doom tune to leave you feeling used & abused…but in a good way!
The Fourth Seal is almost an hour long yet it feels like half that length purely by how transfixing it is. Pale Horseman have delivered such a strong body of work, one without a single bad track on it. A momentous effort.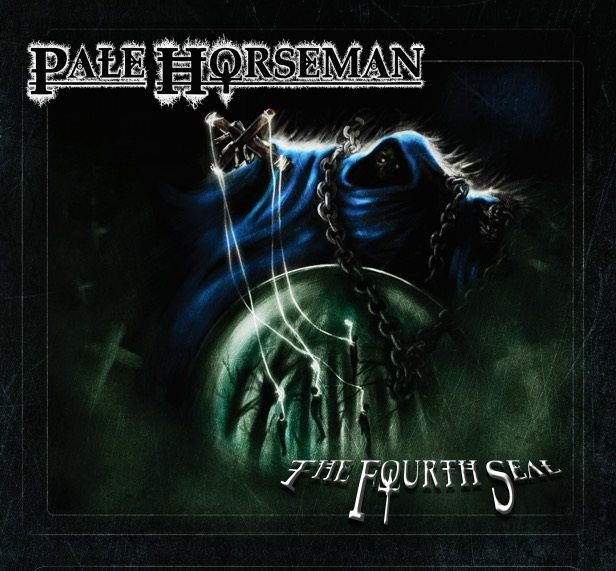 Pale Horseman – The Fourth Seal Full Track Listing:
1. Final War
2. Witches Will Gather
3. Aokigahara
4. Bereavement
5. Gnashing of Teeth
6. Forlorn Extinction
7. Pale Rider
8. Tyrant
9. Phantasmal Voice
You can order the album & earlier music via Bandcamp & listen via Soundcloud, MySpace, ReverbNation & Apple Music below. Find out much more & keep up to date with news via Facebook & Instagram.
Pale Horseman - The Fourth Seal (Self Released)
The Final Score -

9/10