Album Review: Other Half – Big Twenty (Venn Records)
Norwich-based post-hardcore trio Other Half's debut album Big Twenty is set for release on 21st August 2020 via Venn Records.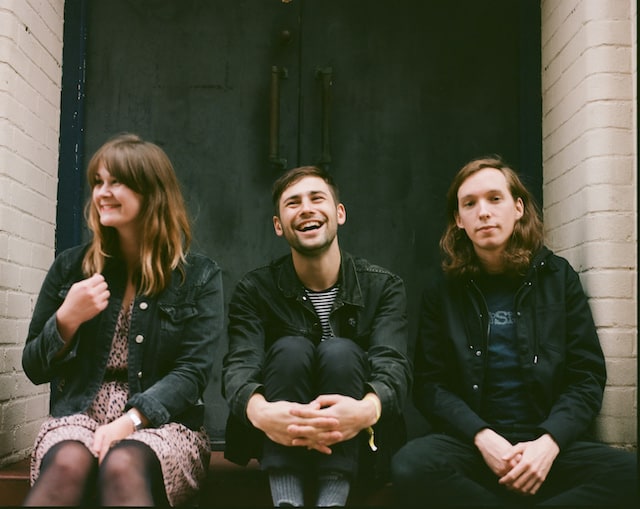 Meeting in 2012 through a love of the UK DIY scene and their time split between previous outfits—including Maths, Ducking Punches and Manbearpig—Cal Hudson (guitar, vocals), Alfie Adams (drums) and Sophie Porter (bass, vocals) began writing songs together in Adams' basement bedroom.
From the indie rock cynicism of Archers of Loaf and Arab Strap, to the dischord and energy of bands like Hot Snakes and Unwound, the band have spent the past few years weaving their individual influences together and now deal in a confident, unique brand of scathing storytelling and abrasive punk.
Forthcoming debut album Big Twenty is 14 songs of caustic post-hardcore exploring the unpleasant places people go to—and the nastiness they are capable of—in search of identity, community and belonging.
Off-beat, dissonant and challenging, Other Half's debut kicks off with the jarring and energetic tone of Karaoke, Sameness Without End and White Worm. Filled with the squeals of feedback-laden guitar, statement like vocals, psychedelic warbles, catchy bursts of rhythm, disconcerting drawn out beats and melody.
If you want to get an over-arching understanding of what Other Half are like, this opening salvo is a good place to start.
With a punkier edge, Slow Cinema is a nippy number before Trance State gives some breathing room with a bit of a slower and moodier edge. Easily a highlight of the band's intruding alternative sound.
You can't complain about variety throughout Big Twenty as the Other Half continue to offer challenges. Big Wheel's jabbing guitars, Brain Food's conflicting vocals, Tiny Head's juddering rhythm and the double punk speed of Piggish Man and Building the Brand. No two songs sound the same, that much is for sure and it's never boring.
Even in the latter part, they continue to throw out unique and interesting rock offerings with Heads Go Soft, Cosmic Slop, Sticks at the Sides and Community Spirit. A very memorable debut from a band that is sure to make some serious waves.
Other Half – Big Twenty Full Track Listing:
1. Karaoke
2. Sameness Without End
3. White Worm
4. Slow Cinema
5. Trance State
6. Big Wheel
7. Brain Food
8. Tiny Head
9. Piggish Man
10. Building the Brand
11. Heads Go Soft
12. Cosmic Slop
13. Sticks At The Sides
14. Community Spirit
Links
Bandcamp | Facebook | Instagram | YouTube
Other Half - Big Twenty (Venn Records)
The Final Score -

7/10