Album Review: OHGOD – The Great Silence (Self Released)
A four piece band currently based out of Cape Town, OHGOD released their debut full length album The Great Silence on the 9th December 2017 to widespread critical acclaim.
The Great Silence is an instrumental blend of elegant and soft post rock and the intricacies of progressive rock/metal. It makes for a light and spacey trip across a landscape built on fascinating music.
Captivating rhythms give the likes of Gravitate, Hungry Ghosts and Avalanche a deep psychedelic tone. While blissful post-rock is the dominant style that OHGOD deliver here, they are capable of switching from mellow tones to punchy hard rock in an instant and without it feeling disjointed.
Look no further then Kepler for an impressive example of this as a wonderful melodic start disappears into the harder and more groovy slice of hard rock. One of the highlights of the album.
The mood darkens in the later half of the album as Avalanche's emotive melody outro leads into 2 minutes of haunting and sombre tones for the title track before Introspection and Axiom Falls welcomes the cold in.
While not ending as strongly as they begun, OHGOD still have plenty to give and the final two tracks complete a fantastic listen.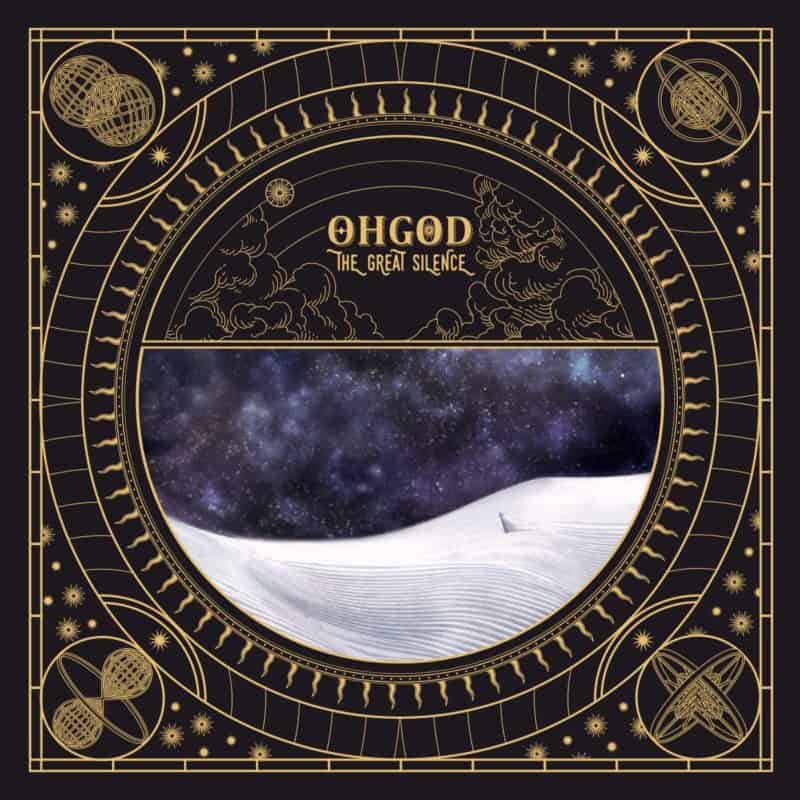 OHGOD – The Great Silence Full Track Listing:
1. Axiom
2. Gravitate
3. Pylons
4. Hungry Ghosts
5. Resplendence
6. Kepler
7. Avalanche
8. The Great Silence
9. Bloom
10. Introspection
11. Axiom Falls
[amazon_link asins='B07888MXWC,B07889ZZN8,B07889Y5YH,B07887CRT5′ template='UseThisOne' store='g0e5b-21′ marketplace='UK' link_id='cbb1320c-48e8-11e8-810c-c188690cf0eb']
You can order the album via Bandcamp and stream via Spotify, Deezer and via Apple Music below. Find out more/keep up to date with news by checking out OHGOD's website, Facebook Page, Twitter and Instagram.
OHGOD - The Great Silence (Self Released)
The Final Score -

8.5/10