Album Review: Nihility – Thus Spoke The Antichrist (Black Lion Records)
Emerging out of Porto in 2012, Nihility preaches the doctrine of nihilism through their profoundly complex blackened death metal tunes. The Portuguese horde not only perceives nihilism as a philosophy, but also as a way of life, and thus their lyrical content delves too deeply into the different aspects of nihilism.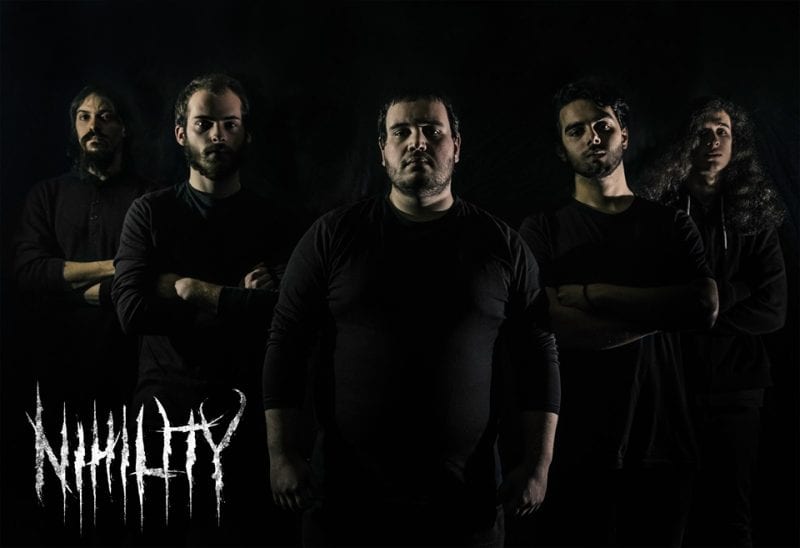 Without compromising the excellence and savagery, Nihility patiently took its time to craft the debut album, Thus Spoke the Antichrist. Painting both vicious and sinister surroundings, this debut brings forth a storm of noxious blackened death numbers that preserve both old-school roots and technical deftness at the same time.
Thus Spoke the Antichrist releases on May 24, 2019 on CD via Black Lion Records.
As gut-rumbling, bile-inducing and vomit-worthy as they come, Thus Spoke the Antichrist is a vile, nasty little record drawing from the well of blackened death metal. Spitting up all manner of chunky bits of horror covered in acidic metal that will appeal to all fans of the heavy stuff.
We get a killer start with Indulge Self Restraint, the brutality of the vocals and drums offset by some impressively clean sounding guitars. It's then followed by Organic Fallices, with its thrilling speed-metal edge and hefty bass hooks before Shallow Ataraxia comes stomping up with hellfire in its eyes and the weapon of death metal riffing in its claws.
The title track shows that Nihility have a bit more going on. It sees them stretch their black metal legs with a showcase of gothic melody and crushing heaviness. It's the standout track on the album, imaginative and talent showcasing.
In fact from this point on, this album goes from a good album to a great album. Spirit of Contempt, Will To Nothingness and Abeyance of Own bring their own flavours to the brutal blackened death metal party. From the meatiness of the riffs, the skull cracking drums and the vocal gurgles of hell, each one gives something no-one should be missing out on.
It's actually a shame the album must end, especially as it's given so much so far but smartly Nihility know when it's time to shut up. They do so in effortless style with one final hate-filled hefty number in the form of Prophecy of Denial.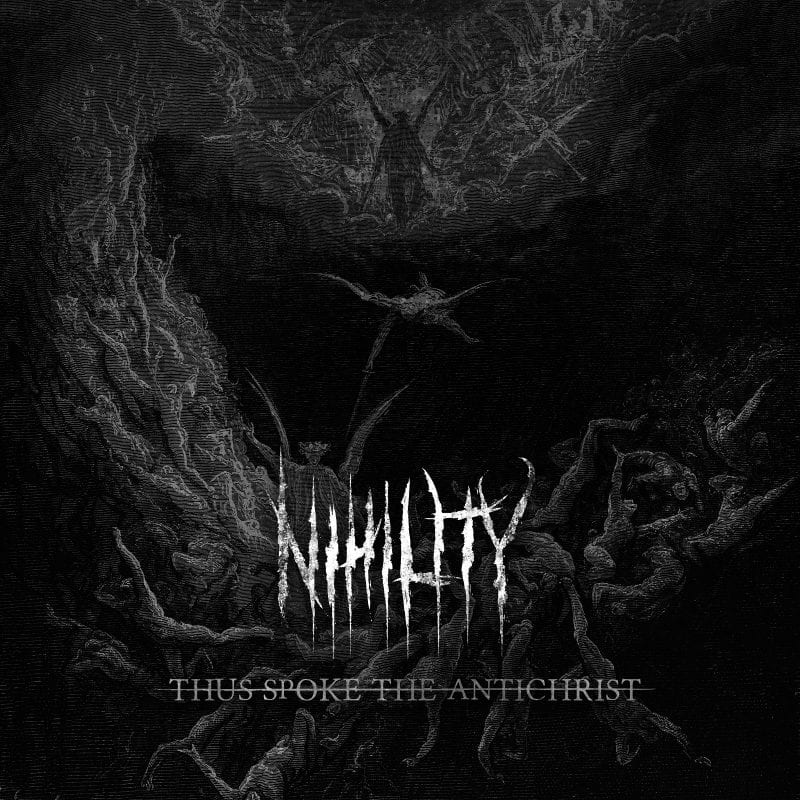 Nihility – This Spoke the Antichrist Full Track Listing:
1. Indulge Self Restraint
2. Organic Fallices
3. Shallow Ataraxia
4. Thus Spoke the Antichrist
5. Spirit of Contempt
6. Will to Nothingness
7. Abeyance of Own
8. Prophecy of Denial
The album can be ordered via Bandcamp here and here. Find out more about Nihility on Facebook.
Nihility - Thus Spoke The Antichrist (Black Lion Records)
The Final Score -

8.5/10