Album Review: Necromutilator – Black Blood Aggression (Terror From Hell Records)
Black Blood Aggression is the new full-length album from Necromutilator out on March 30th 2019 via Terror From Hell Records. It features 10 brand new tracks of uncompromised, unpolished, raw and evil black/death with some thrash hints.
Firmly rooted in their past approach, Black Blood Aggression is a barbaric, wild and combative manifesto which upholds the band as one of the best acts in the Italian underground.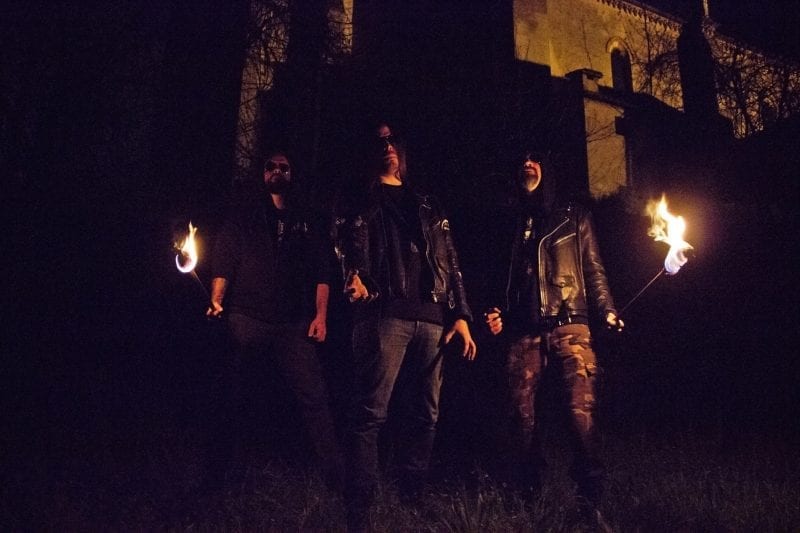 The crude nature of Necromutilator's Black Blood Aggression will appeal to fans of coarse and cold blackened death metal and few else. The brooding heaviness, the scratchy vocals, the despondent riffs…they all combine to give this album a really unpleasant sound.
The best moments, the likes of Nocturnal Messiah and Crypts of Depravation, are when Necromutilator infuse some thrash sensibilities into the music. Considering the level of bite that already existed, even more was hardly needed but it's still very welcome.
Then we have the out and out death tracks like Putrefaction Rites, Blessed in Hellvomit and Black Mayhemic Sacrament. Tracks that howl like Satan has just stubbed his toe on the corner of his dresser. Powerful stuff but only going to appeal to those with a serious taste for the rougher and more horrifying side of metal.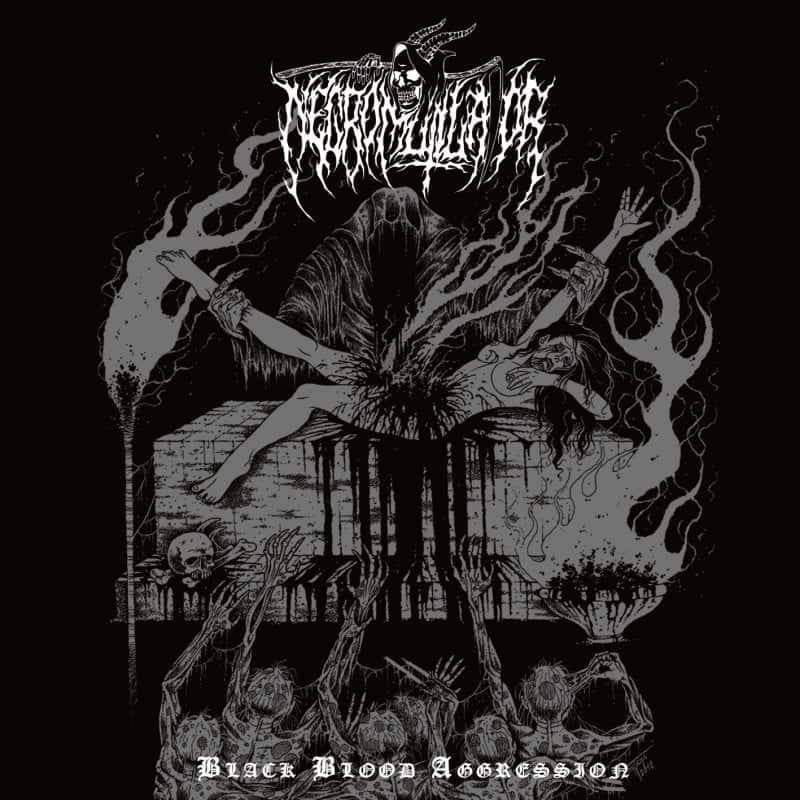 Necromutilator – Black Blood Aggression Full Track Listing:
1. Armoured Antichrist
2. Serve The Impurity
3. Nocturnal Messiah
4. Putrefaction Rites
5. Crypts Of Depravation
6. Blessed In Hellvomit
7. Goat Eyes Hypnosis
8. Black Mayhemic Torment
9. Chainsaw Sacrament
10. Cold Sperm Of Sathanas
Head over to Terror From Hell Records to order the album now and find out more about Necromutilator via their Facebook Page.
Necromutilator - Black Blood Aggression (Terror From Hell Records)
The Final Score -

6.5/10