Album Review: More Than Machines – Paradigm (Self Released)
Dublin-based metalcore outfit More Than Machines will release their debut album 'Paradigm' on October 18th. 'Paradigm' addresses issues such as war, addiction and mental health. The album follows three singles, 'Descend', 'Unsustainable' and 'Falling', all of which are featured on the album.
The band had this to say about the meaning and themes behind 'Paradigm':
'Paradigm' is all about models. The word itself refers to a model or representation of something. We feel the album represents our perspective on serious problems that a significant amount of people face today: from war to mental health, and how we are silently destroying ourselves.
Musically, 'Paradigm' combines the heaviness of metalcore with the energy of EDM music, a core creative vision of the band since its inception in 2018. Throughout the writing process, the band drew influence from electronic acts such as Pendulum, and metalcore bands such as Architects and Northlane.
'Paradigm' will be available on all major streaming platforms, such as Spotify, Deezer, Tidal, Apple Music and Bandcamp from October 18th.
Combining metalcore groove, breakdowns and intensity with super energetic EDM music, More Than Machines set the bar for Paradigm early on with Descend. A super-hot start that sees the young up and comers balance the wildness of it all very well.
It says a lot that as a non-fan of EDM and the like, More Than Machines really impress. The catchiness of Unsustainable is one thing but the filthy breakdowns and melodic moments are another completely. Fade hits hard, the guitars really take things to an even harsher level and Disconnect is very heavy on the EDM but erupts in such classy style near the end, it's impossible to not love it.
This attention grabbing release keeps things very strong as we reach the halfway point with the devastating and raw sound of War Within. Hold Me Down is bouncy aggression personified whereas Falling is a little more refined and controlled. A huge chorus really helps this track stand out for all the right reasons.
Finally, Tempus Aeterna kicks all kinds of ass with a powerful finish, throwing in an exciting guitar solo to boot.
These fellas are going to be huge.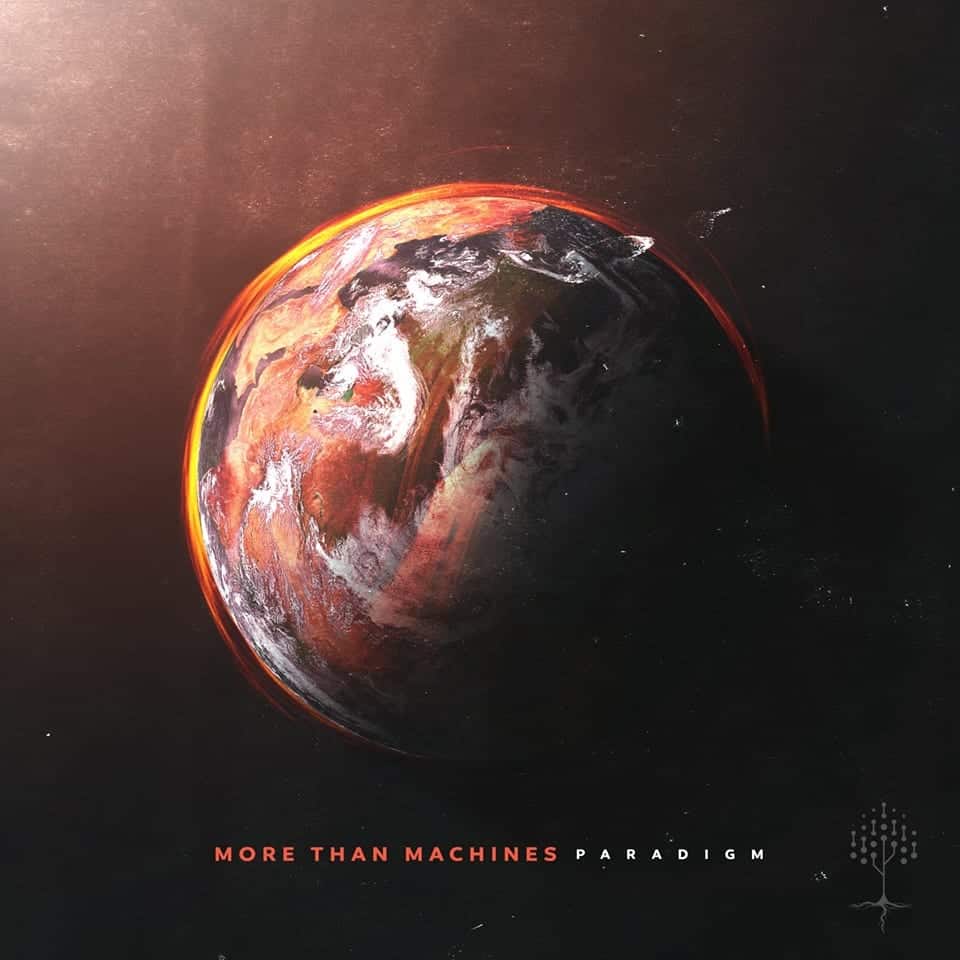 More Than Machines – Paradigm Full Track Listing:
1. Descend
2. Unsustainable
3. Fade
4. Disconnect
5. War Within
6. Hold Me Down
7. Falling
8. Tempus Aeterna
Links
Bandcamp | Spotify | Facebook | Instagram | Twitter | YouTube
More Than Machines - Paradigm (Self Released)
The Final Score -

8.5/10