Album Review: Deez Nuts – You Got Me Fucked Up (Century Media Records)
'You Got Me Fucked Up' is the album Australia's Deez Nuts needed to write as explained by vocalist, JJ Peters:
It's the breath of fresh air that we and our fans have been sorely missing. The thingthat stands out the most about our songwriting, our performance and vibe onthis whole album: We finally got our party sound back, but not in the sense ofbeat to death 'party' lyrics. These songs just scream fun.
You Got Me Fucked Up is out on October 18th 2019 via Century Media Records.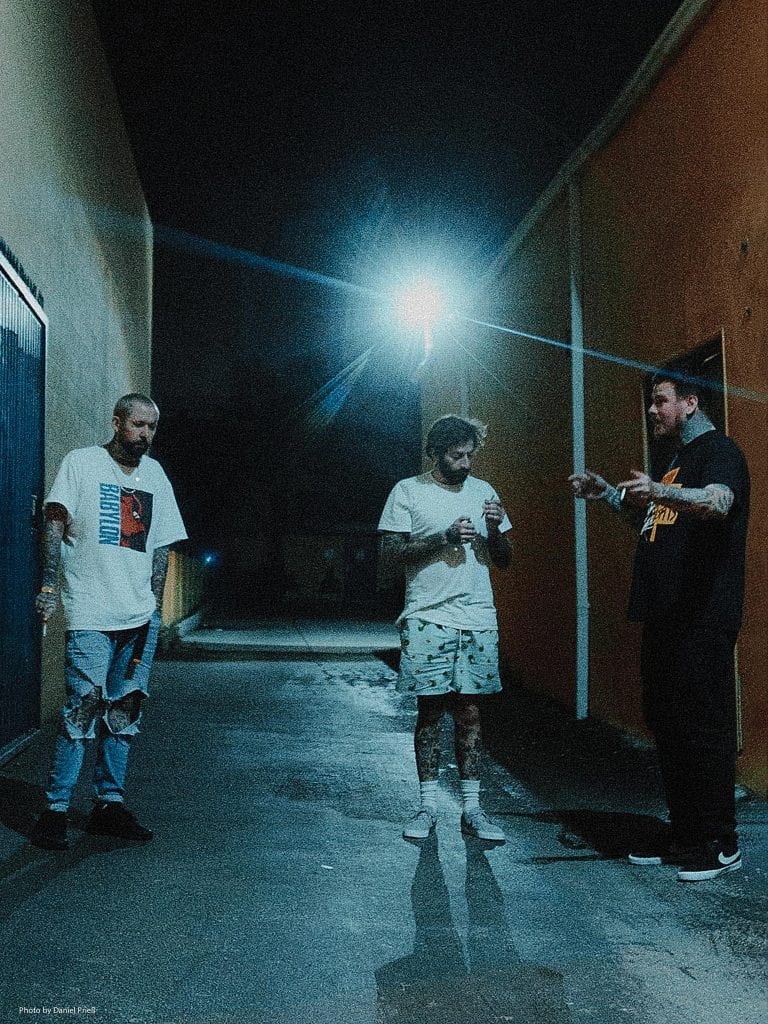 It might be in Deez Nuts' unmistakable hardcore/punk style but there is no denying the opener Singalong is exactly that. A fun rager of a start, their passion for this bleeds through and the chorus proves to be every bit as catchy as you could hope it to be.
You wanna sing along, so fucking sing along.
Whereas that was a solid start, the title track is a major step up. An angry little beast, all the heavier hardcore stylings of Deez Nuts is present and it's magical music. The thrum of the guitars, the rhythm of the drums and the snarling vocals makes you feel ten feet tall and able to take on the entire world.
Again with a catchy as hell chorus, Crooked Smile is great. Utilising hip hop vocals to cement its message.
You Gotta Feel Me has a bite that you know is way worse then its bark and On Some Shit the band really go for it, the gang vocal chants and guitar groove landing the punches.
The first half of the new album barely puts a foot wrong and you can tell Deez Nuts are playing with confidence. They knew they had put together a banger and it shows.
A little bit of trumpet heralds the arrival of DTDFL4EVA, the bouncy rhythm offsetting the hardcore intensity a bit. It's a great track but this is where things slip a little too. Fools Gold is a forgettable track, the most forgettable track of the album sadly. It's a dip in quality but it doesn't take Deez Nuts long to recover as they come out all guns blazing for Axe to Grind, Get A Grip and Bitterest End. The former is a hell of a heavy track whereas the latter is hardcore pit time.
Deez Nuts – You Got Me Fucked Up Full Track Listing:
1. Singalong
2. You Got Me Fucked Up
3. Crooked Smile
4. You Gotta Feel Me
5. On Some Shit
6. DTDFL4EVA
7. Fools Gold
8. Axe to Grind
9. Get A Grip
10. Bitterest End
Links
Pre-order | Facebook | Twitter | Instagram
Deez Nuts - You Got Me Fucked Up (Century Media Records)
The Final Score -

8/10