Album Review: Mastiff – Leave Me The Ashes Of The Earth (eOne)
Forged in 2014, Mastiff's unique combination of blackened sludge, grindcore, and powerviolence creates a bleak and chaotic atmosphere. Conceived during a pandemic-enforced longest stretch between Mastiff records and crafted in just five days at No Studio with producer Joe Clayton (Pijn, Wren, Leeched). The band's third full-length, Leave Me the Ashes Of The Earth is out on the 10th of September 2021.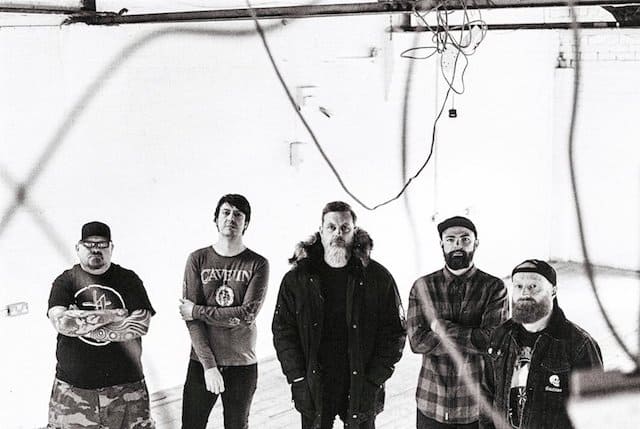 Misery loves company and do we fucking love being in the company of Hull's Mastiff.
It's been a long wait, but the time has come. Leave Me the Ashes Of The Earth – nine tracks of curmudgeonly driven and ill-mannered metal. This is Mastiff and Mastiff at their most cantankerous.
Their recent signing with eOne has only enhanced their profile as more and more people are getting to experience the pissed off and aggressive noise this band creates.
The warning shots are sent out with the dirty distortion and methodical build of The Hiss. Getting more and more noisy, more and more distorted, and more and more uncomfortable as it reaches its apex and into Fail.
Unleashing miserable hell, Mastiff come to life here for a short burst of grinding powerviolence that will open a pit wherever it is played. Following that up with the nauseous noise of Repulse. Frothing at the mouths, spitting up chunks of fury and forcibly insisting that the neck muscles get working, this is Mastiff at their most belligerent.
Midnight Creeper isn't far off that level of hostility though as Mastiff come careening into your path, fists a-swinging and legs a-kicking. Just try and get through this monster without your pulse increasing.
With absolutely no let-up, no chance to take a deep, sucking and desperate breath, Mastiff continue to bombard everyone and everything. Beige Sabbath is so damn heavy and the lyrics of 'same old shit' has never sounded so meaningful. Futile slows the tempo down at the start and at the end, that infamous Mastiff sludginess coming out, for a track that will make you grimace and gurn. Endless certainly won't change that but it will make your angry, metal heart burst with pride as the Mastiff lads spit absolute fire.
Brilliant. Simply put, Leave Me the Ashes of The Earth is brilliant and if you really need further confirmation of that, subject yourself to the last two tracks. Still able to go? Mastiff are and prove their staying power with the penultimate offering of Scalped and Salted, a filth-covered beast, and the expansive depth of Lung Rust. The latter is a second short of seven minutes making it not only the longest track on the album but also the one with the most consuming of sounds.
It's here that Mastiff take their time and allow the instruments to really sink into the mire. It's nasty, it's loud and it's savage. What isn't there to love!?
A superstar making album. Everyone is going to be talking about Mastiff once this beast is unleashed.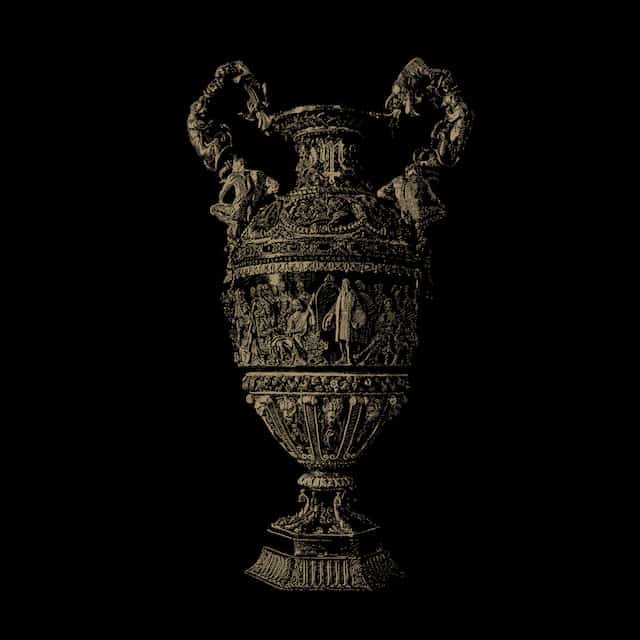 Mastiff – Leave Me the Ashes of The Earth Full Track Listing:
1. The Hiss
2. Fail
3. Repulse
4. Midnight Creeper
5. Beige Sabbath
6. Futile
7. Endless
8. Scalped and Salted
9. Lung Rust
Links
Website | Facebook | Twitter | Bandcamp | Instagram | Spotify
Mastiff - Leave Me The Ashes Of The Earth (eOne)
The Final Score -

10/10