Album Review: Lord Vigo – We Shall Overcome (High Roller Records)
Epic doom metal band Lord Vigo are back with 'We Shall Overcome', the follow-up to 2020's 'Danse De Noir'. The new album will be released on July 1st, 2022 via High Roller Records.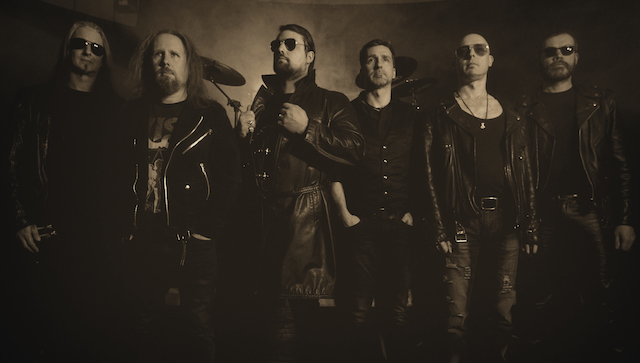 Let darkness reign supreme, Lord Vigo are here to blot out the sun with a unique spin on doom. One that features sci-fi infusions and portrays a dystopian world where classic heavy metal means progressive detail, and the underlying echo of doom rings true. Thus, creating something that is exclusively Lord Vigo.
We Shall Overcome embodies the word epic as there's a wealth of grandiosity here. From the sci-fi intro of Blessed Are the Meek (such synth) to the energetic heavy metal showcase that is The Heart of Eternal Night, Lord Vigo set the bar very high for themselves.
Darker and doomier but giving off abnormal light, Natural Habitat gets under the skin. Before Since the Sun Was Young shines some rays of progressive illumination and From the Ashes We Will Rise infuses some eccentric heavy metal energy into things. A strong and enjoyable set of tracks.
There's plenty more to come in the second half too. Journey to Eternity, the title track, A Gathering of Clouds and A Necessary Evil. Bombastic and verbose efforts, Lord Vigo creating impressive atmosphere that can be quite cloying but never fails to impress. Enough so that interest in what Lord Vigo has to offer is still high as the penultimate track 1986 – Book 1 serves as a brief intermission to emphasis the tone the album has gone for. As well as serving as a palate cleanser ready for the lavish A New Dark Age. One of, if not the gloomiest sounding tracks on the album and a fitting closer to We Shall Overcome.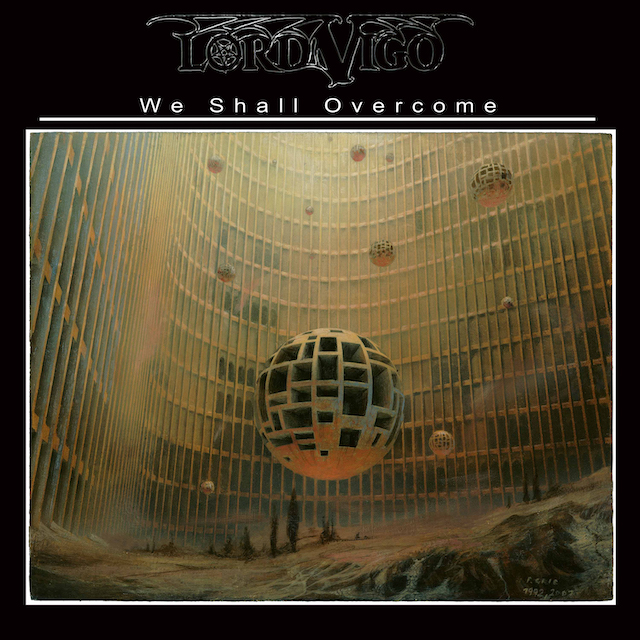 Lord Vigo – We Shall Overcome Full Track Listing:
1. Blessed Are the Meek
2. The Heart of Eternal Night
3. Natural Habitat
4. Since the Sun Was Young
5. From Our Ashes We Will Rise
6. Journey to Eternity
7. We Shall Overcome
8. A Gathering of Clouds
9. A Necessary Evil
10. 1986 – Book 1
11. A New Dark Age
Links
Bandcamp | Facebook | High Roller Records
Lord Vigo - We Shall Overcome (High Roller Records)
The Final Score -

8/10