Album Review: Foetal Juice – Gluttony (Gore House Productions)
UK death metallers Foetal Juice are back with a brand new album entitled Gluttony, out on June 12th 2020 via Gore House Productions.
The band had this to say about the album:
It's a lot faster, heavier and much more aggressive, both musically and lyrically, than anything we have previously written!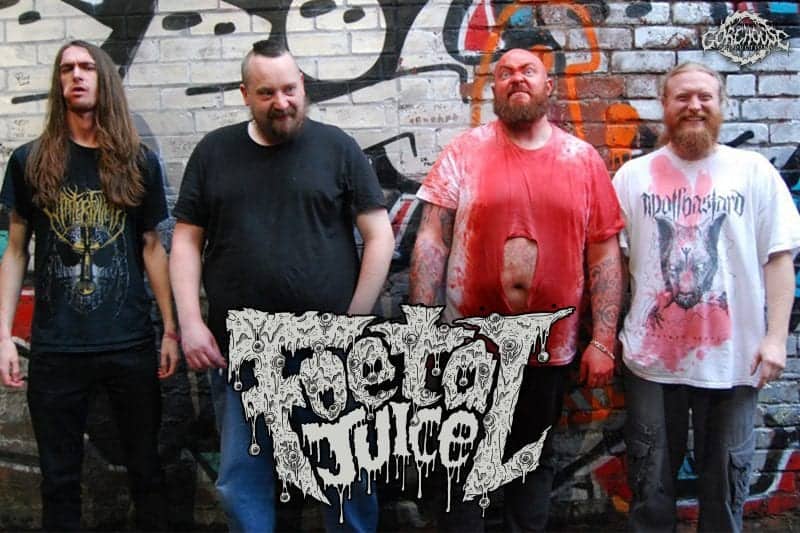 Furious and fast, Foetal Juice are the heavy that we all crave this year. The sound of 2020 condensed into 12 tracks of brutality and sickening amounts of death metal intensity. Like being hit constantly over the head with a mallet and Foetal Juice are the ones wielding it.
A thick and sticky style of riffing, a pulverising set of drums and bass, and backed up by a mix of gurgling and roaring vocals. Foetal Juice burst like a pulsating sore filled with gooey pus on Your Face For A Shit, Mollusc and Manifestation of Falsity.
If the unpleasantness of these first three tracks hasn't seen you go all in on Gluttony already, this may not be the album for you. That's not to dismiss what follows, as Foetal Juice take no prisoners with the likes of Venomous Domination, Worthless Delusion and more. However, it's not something you'd say has variety.
That's not a complaint though. Foetal Juice play extreme and guttural death metal. That's what they do and they do it so very well. The head will be well and truly banging for Nether Pandemonium and Antagonistic Bastard before the pit so opened for the aptly titled Carnage.
It's mean, it's nasty and it's gut-trembling with heaviness but it's bloody great.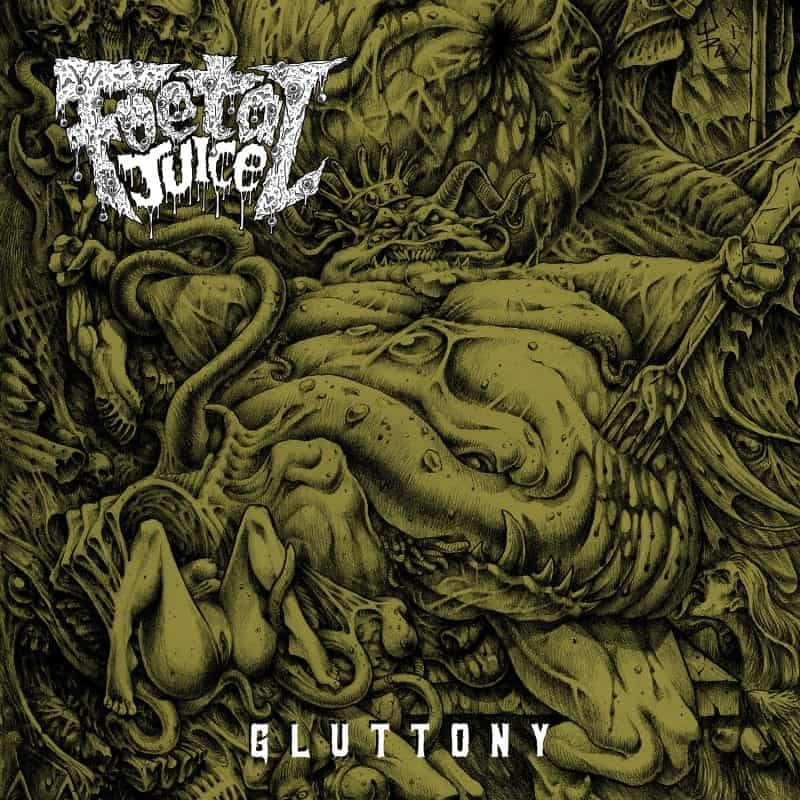 Foetal Juice – Gluttony Full Track Listing:
1. Your Face For A Shit
2. Mollusc
3. Manifestation Of Falsity
4. Metamorphosis
5. Venomous Domination
6. Worthless Delusion
7. Trepidation
8. Nether Pandemonium
9. Antagonistic Bastard
10. Carnage
11. Gluttony
12. Spirit Leech
Links
Bandcamp | Order | Facebook | Twitter | Instagram | YouTube
Foetal Juice - Gluttony (Gore House Productions)
The Final Score -

8/10