Album Review: Enterprise Earth – Luciferous (eOne)
Enterprise Earth was founded in 2014 by ex-Infant Annihilator vocalist Dan Watson and ex-Takeover guitarist BJ Sampson. Taking their name from a confluence of Illuminati and other conspiracy theories, the band released their a debut EP titled XXIII and a full length,Patient Ø, in 2015. Last year the band released Embodiment, their second LP and have since shared the stage with Chelsea Grin, Whitechapel, and Winds of Plague with a highlighted appearance on the 2016 Summer Slaughter Tour.
Luciferous, their third LP is out on April 5th 2019, via Entertainment One (eOne) / Good Fight Music.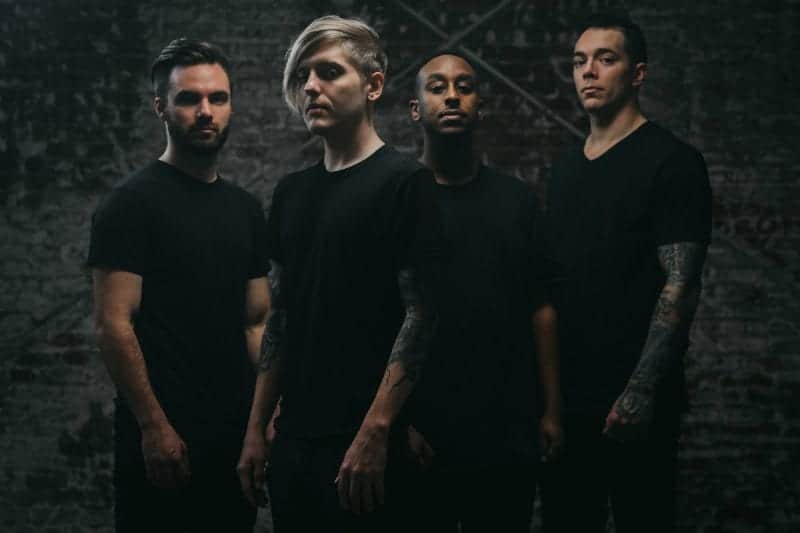 Watson commented, 'After following our natural progressions as musicians and as people 'Luciferous' came to life. It's our strongest, most mature release to date and signifies a rebirth while retaining all of the elements of our past. We're extremely proud of this release and can't wait to unleash it upon the world.'
As extreme as it comes, Enterprise shares a lot on common with the deathcore sound of the likes of Thy Art is Murder, Whitechapel etc. Pulverising breakdowns wrapping tightly around barely contained frenzy erupting like sores from the riffs, hooks and vocals.
This is a very heavy record, filled to the very brim with intensity while also littered with a horrifying undercurrent of evil sounding groove. It's not going to get any asses shaking but it is going to get many, many heads banging.
The absolute rage-fuelled power in Sleep is for the Dead is frightening and He Exists backs that up with even more ferociousness. The drumming has enough depth to wake the dead.
However maybe you're after a bit more speed. Got a hankering for some circle pit madness. Well, go nuts because Enterprise Earth are happy to provide as Scars of the Past has these shockingly good injections of pace. Wherever you are and whatever you're doing, you're going to find yourself tensing up as if a pit is about to break out right where you're standing.
With an ear for rhythm, The Failsafe Fallacy and Infernal Suffering show that, Enterprise Earth continue to exert their dominance as Luciferous goes on. It continues to push hard with a mix of slower but weighty tracks firing off the most savage of breakdowns and pacey, bloody and uncomfortably hate-filled numbers.
You've not heard anything as heavy as Nightfallen this year so far.
Enterprise Earth – Luciferous Full Track Listing:
1. Behold, Malevolence
2. Sleep Is For The Dead
3. He Exists
4. Scars Of The Past
5. Ashamed To Be Human
6. Requiem
7. The Failsafe Fallacy
8. Infernal Suffering
9. Luciferous
10. Nightfallen
11. We Are Immortal
12. There Is No Tomorrow
Head over to Enterprise Earth's website to find and more and order the new album.
Enterprise Earth - Luciferous (eOne)
The Final Score -

8/10