Album Review: Endolith – Chicxulub – The Fossil Record (Rob Mules Records)
On January 18th 2019 the Norwegian progressive extreme metal band Endolith release their second full-length album titled Chicxulub – The Fossil Record via Rob Mules Records. It is a concept album based on the extinction of the dinosaurs, and how current events seem to mirror some of this, for example in the decimation of ecosystems and species we see today.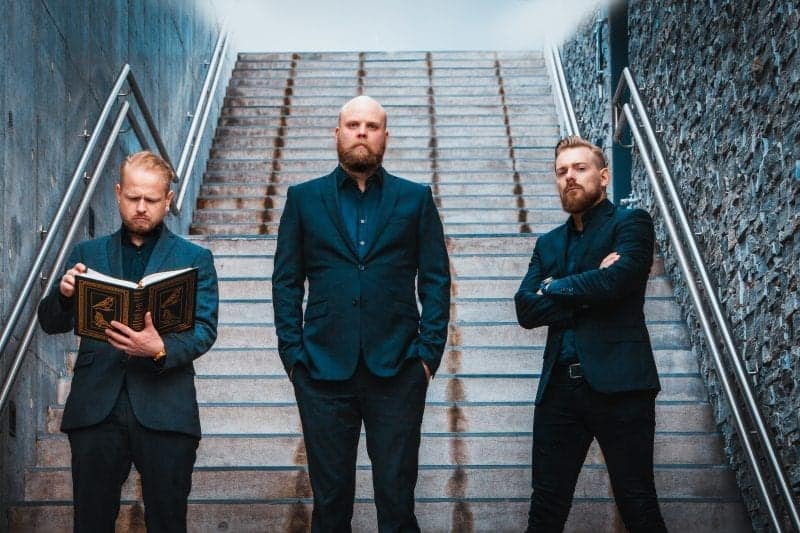 In the wake of the somewhat cold sound and esoteric themes of debut album Voyager, the band decided to write an album with a more organic sound, and simultaneously make a concept album on more tangible themes: dinosaurs, fossils and the Chicxulub crater buried under the Yucatán Peninsula in Mexico where an asteroid or comet hit and set off the extinction 66 milion years ago.
Fused into its violent and driving extreme metal sound interspersed with melodies and odd meters, Endolith have this time been able to roster the strings of the Arctic Philharmonic Chamber Orchestra, and guest artists on timpani and solo viola including world famous violinist Henning Kraggerud.
With such an interesting story behind the themes of Endolith's new record, the hope is that it is reflected in what is heard.
This is no ordinary metal album, which really shouldn't be a surprise but what might be is just how grand it sounds. We get a violin-instrumental start (Grazing Herbivores) that has an air of threat about it. As though something is approaching and there's nothing we can do to halt it. It flows perfectly into the metal with Bloodfiends, the crunching of instruments and curdling vocals showing the extreme metal credentials of Endolith perfectly.
It's brutal enough to shrivel up parts of the body but keeps things interesting with plenty of progressiveness in the guitar parts and inclusion of string instruments. Then we have the soaring clean vocal moments such as found on the excellent Nest Scrape Display and Ichthys.
Endolith have a grasp of melody that rivals their understanding of how to provide extreme metal in its heaviest forms. Without the added string sections, it would be a fascinating listen but those elements add so much more.
A missed opportunity with Diseasons (goes nowhere and is forgotten quickly) is corrected with the exceptionally strong, KPg Impactor. Unusual effects and a focus on rhythmic heaviness is welcome at this late stage of the album. It's like an appetiser to get the juices flowing for the near 10 minute penultimate track, Chicxulub.
This is a monumental effort from Endolith and they throw everything into delivering a masterpiece of progressive death metal while keeping the melody of the strings at the forefront. It's a twisting track, constantly shifting focus cementing what is a fantastic listen.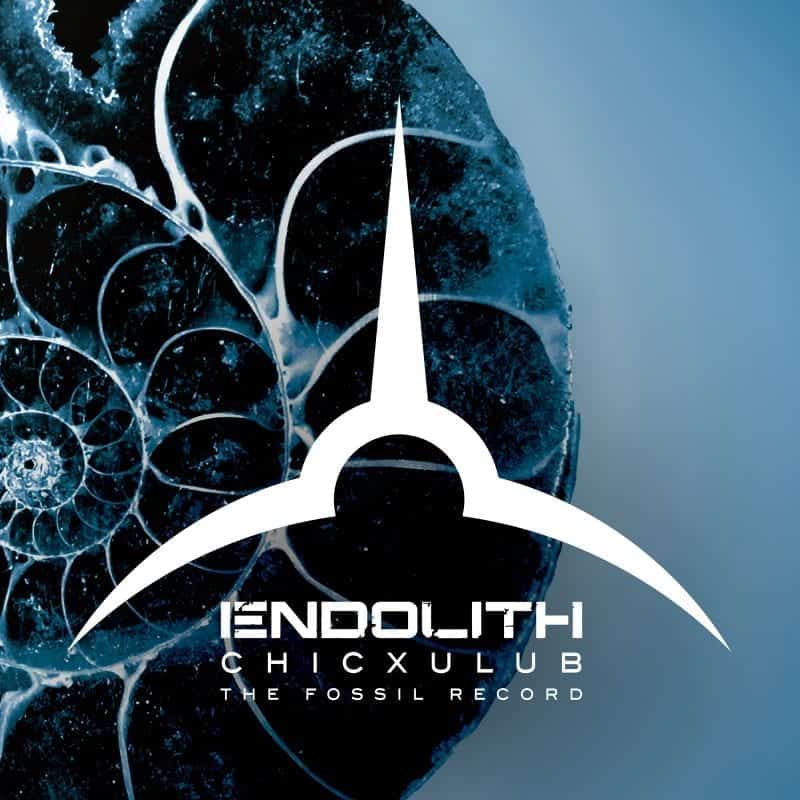 Endolith – Chicxulub – The Fossil Record Full Track Listing:
1. Grazing Herbivores
2. Bloodfiends
3. Nest Scrape Display
4. Rex
5. Ichthys
6. Mount Evidence
7. Diseasons
8. KPg Impactor
9. Chicxulub
10. Earth Died Screaming
The album will be available via all major streaming services including Spotify and iTunes as well as on vinyl. Find out more/keep up to date with news by checking out Endolith's website, Facebook Page, Instagram and YouTube.
Endolith - Chicxulub - The Fossil Record (Rob Mules Records)
The Final Score -

8.5/10