Album Review: Disavowed – Revocation of the Fallen (Brutal Mind)
Dutch Brutal Death Metallers Disavowed will release its long-anticipated new album Revocation of the Fallen July 31 on Brutal Mind. An album to quench your thirst for complexity, ultimate sharp riffage, and powerful blast-beat intensity.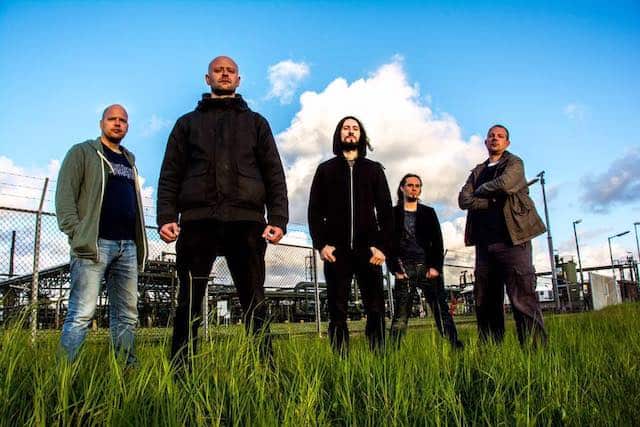 Consider that thirst well and truly sated with Disavowed's meaty and mean offering of death metal ferocity. Ten tracks of eardrum-splitting, vomit-inducing and dizzying savagery. Disavowed have no interest in anything but blasting your face off.
The brutal combination of thick riffing, blast-beat percussion and gurgling vocals, it's hard to not be drawn in. The air is sticky and wet when Disavowed play, the feeling of moving through molasses condensed into a waking nightmare. This is the reality Disavowed create and it leaves a knot in the stomach enhanced by the constant wall of noise.
There's technicality to this album but its focus is mostly on blasting and blaring death metal intensity. Something that Disavowed are incredibly capable of doing. The production just makes everything sound so much meaner and so much more enjoyable. Provided you have a thirst for this level of fury.
By time the 35 (ish) minutes have been suffered, Revocation of the Fallen might very well be your new favourite death metal release of 2020.
Disavowed – Revocation of the Fallen Full Track Listing:
1. The Process of Comprehension
2. The Enlightened One
3. Revocation of the Fallen
4. Imposed Afterlife
5. Deformed Construct
6. Therapeutic Dissonance
7. Defractured in Contemplation
8. Egocentric Entity
9. The Inevitable Outcome
10. Facing the Singularity
Links
Bandcamp | Facebook | Brutal Mind
Disavowed - Revocation of the Fallen (Brutal Mind)
The Final Score -

8.5/10