Album Review: Dirty Rats – End in Tears (Self Released)
The Dirty Rats are ready to release their second full length album End in Tears on Friday, the 13th, December 2019. End in Tears features 13 new hard driving original rock compositions from the songwriting team of Beovich/Rich, ranging from rock anthems to drinking songs and even some old school blues, just to shake things up a little. So, don't fear Freddy but celebrate 13 Australian hard rock songs in the veins of AC/DC, Rose Tattoo but also influenced by Motorhead and even some punk rock.
The album will be released just one year after their amazing first album Rock N Roll. You can read our review of that record here.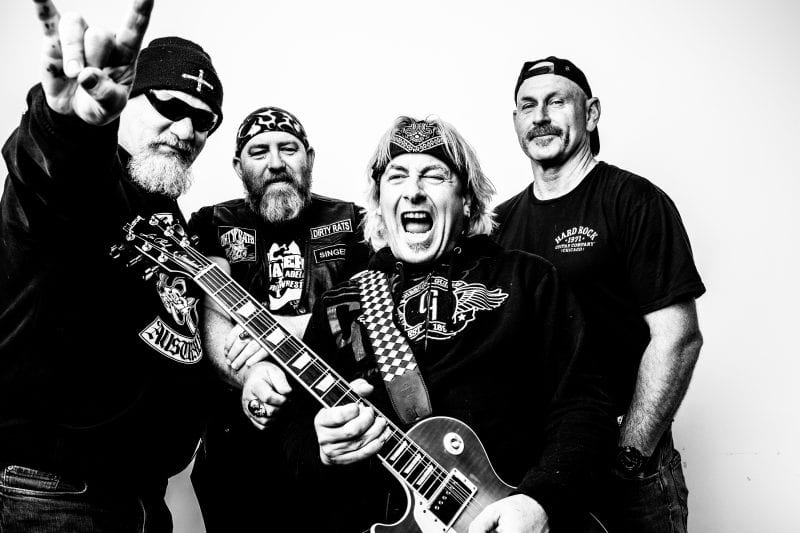 Let the good times roll. Dirty Rats know how to rock and they know how to roll. Delivering catchy beer-soaked rock tunes; The Juice, Axis of Love and Love From A Distance get the party started with plenty of Aussie energy.
Of course, comparisons to the legends of Aussie rock are inevitable (if not a bit lazy) but whereas those felt a little more obvious in the previous album, End in Tears is all about Dirty Rats own sound. Yes, it's familiar but it's their own brand of rock and roll that makes them a name well worth checking out.
Especially when there's more thoughtful tunes like Jaded which takes a few swings at the music business.
"I don't come to where you work and knock the dick out of your mouth"
Hell, if all you're after is rocking riffs and riffs a-plenty then Dirty Rats will deliver. The hilariously tongue in cheek Aussie-ness of The Ballad of Hobbit Foot, the high tempo punkiness of My Life is A Cliche, the sexy and sleaziness of Bad News Woman and the rock and roll call to arms that is Rat Rock.
The step up in quality on this album is so noticeable and chances are if you were on the fence about Dirty Rats this will knock you off on their sun-baked side. The good times will keep rolling as long as bands like this exist but it doesn't define them as the brilliant bluesy finale of Rock Star shows.
What a fantastic closer.
The Dirty Rats – End in Tear Full Track Listing:
1. The Juice
2. Axis of Love
3. Love From a Distance
4. End in Tears
5. Jaded
6. The Ballad of Hobbit Foot
7. Hurts like a Mother
8. Boss of Me
9. My Life is a Cliche
10. Fantasy
11. Bad News Woman
12. Rat Rock
13. Rock Star
Links
Website | Facebook | Twitter | YouTube
Dirty Rats - End in Tears (Self Released)
The Final Score -

8/10