Album Review: Dirty Rats – Rock N Roll (Sliptrick Records)
Hailing from Australia, rock and roll band Dirty Rats will release their new album entitled Rock N Roll via Sliptrick Records on December 4th 2018.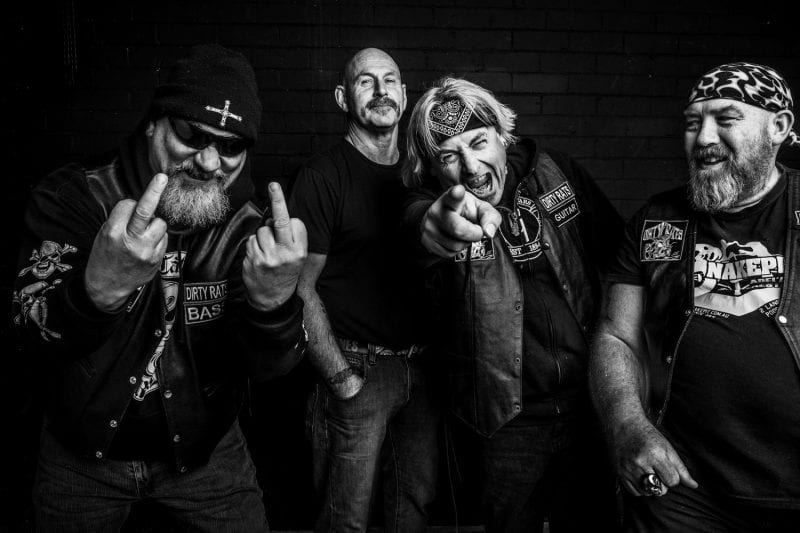 Rolling with a rough and ready approach to how the album sounds, the band wanted to capture the feel of a live gig and they absolutely nail that with eight beer-soaked rocking tunes and a cover. No fluff, no messing around, this is an album that is Aussie Rock through and through.
However Dirty Rats aren't just singing and playing about the good times. In fact they actually touch upon some pretty hefty subjects. From the opener Not Alone which is about domestic violence and can be called an empowering song to When the Money runs out which is about arseholes trying to rip bands off.
All of these heavier subjects are passed through Dirty Rats good time rock vibes. Tight riffs, powerful solos, bouncy beats and classic rock vocals.
Rock N Roll doesn't just deal with darker subjects though. To lighten the mood the hard rocking Aussies have a good time rocking out in Rat Town. An anthem for everyone who craves the weekend after a long week of the 9-5 grind. That is sure to be a favourite among fans.
Rock N Roll is a fun album and happily, doesn't over stay it's welcome as there isn't a massive amount of variety here. It's good rock and roll that lifts the spirit (for the most part) and like their heavier cover of Vanda and Young's Yesterday's Hero, you'll enjoy the album but likely to forget about it shortly afterwards.
Dirty Rats – Rock N Roll Full Track Listing:
1. Not Alone
2. Suicide
3. Lowlife
4. Rat Town
5. When the Money Runs Out
6. Notch in Your Belt
7. Everybody Bleeds
8. Yesterday's Hero (Vanda and Young Cover)
9. Bad Man
Rock N Roll is available to pick up via Dirty Rats store and you can find out more about the Aussie rockers by checking out their website. As well as their Facebook Page, Twitter and YouTube Channel.
Dirty Rats - Rock N Roll (Sliptrick Records)
The Final Score -

6.5/10