Album Review – Dead Cross by Dead Cross (Ipecac Recordings)
Dead Cross released their self titled debut album on August 4th via Ipecac Recordings. Dead Cross, the album, has been highly anticipated and a large part of that is because the super group's vocals are provided by Mike Patton.
Mike Patton is a living legend in the rock and metal world and is renowned for his exceptional voice and phenomenal range. From Faith No More to Mr Bungle to Fantomas, Mike Patton on vocals means we sit up and take notice. Along with Mike, the super group also contains legendary ex Slayer drummer Dave Lombardo. Lombardo also played in Fantomas with Patton.
The rest of this super group is made up of Mike Crain (Retox) on guitars and Justin Pearson (The Locust, Head Wound City) on the bass.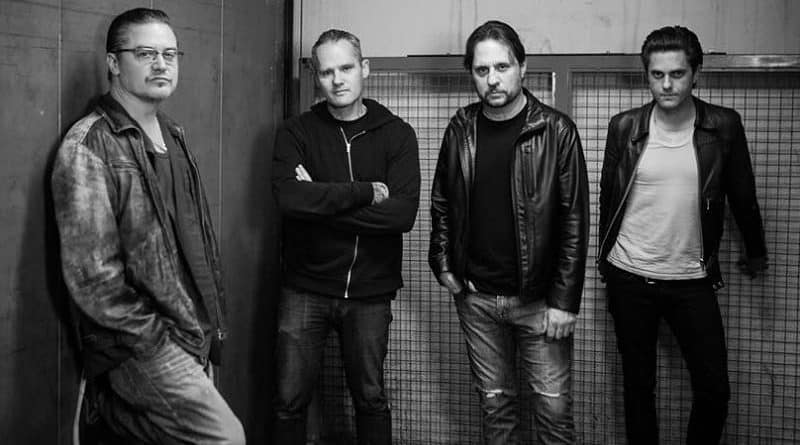 There have been two singles released so far. Album opener, Seizure and Desist and Grave Slave. You can read GBHBL's opinion of them by following the links.
So Dead Cross has 10 songs on it and is around 28 minutes long. While the band have stated a few times that this is a hardcore thrash album, Mike Patton's superior range elevates the music far beyond any such genre boundaries. He seems to use almost every ounce of vocal style possible. Screams, screeches, roars, singing, spoken, it is all there, well except for his crooning ballad style.
Dead Cross makes brilliant use of Dave Lombardo's impeccable drumming and timing, furious riffing from Crain and crunching bass tones from Pearson to thrash out a brutal thrashcore sound that is almost entirely relentless in pummelling you throughout the album. Add Patton's unique vocals to the mix and it turns in to an eccentric, tongue in cheek 30 minutes of infectious chaos. Dead Cross is slightly mad, superbly fun and viciously heavy.
Probably the only slow down, chance for breath, comes in the fresh sounding cover of the 1979 Bauhaus song Bela Lugosi's Dead. Patton sounds like an ancient vampire with a deep and gravelly tone. It is a seriously gothic and sinister version. It is brilliant and a nice little breather from the insanity of tracks like Idiopathic which is intensely fast. The drums are frenetic and the axes are blazing. There is a time for a catchy chorus as you listen in awe to Patton moving through tons of different voices.
Church of the Motherfuckers is bonkers, with a slower, effect ridden start before crunchy bass and guitars over death metal sounding vocals move into an eerie riff with solid drumming. Patton starts off with a deeper singing voice that leads into a huge scream. He sounds like he is giving a sermon from a church parapet at first. Then the pace jumps up, the guitars start squealing and the drums blast out a familiar speedy pattern.
The Future Has Been Cancelled is quick and quite standard hardcore at first before jumping into a wacky riff in the chorus. The drums throughout are sickeningly fast and there is even time to slow down into a chugging section. Juts for a second though as an extended yell drives us back into the speed and aggression. Shillelagh has a bit more groove to it, especially on the verses with backing "oohs" that sound awesome, as does a very brief guitar solo. Obedience School is one of my favourites. It has such a cool beat and Patton is pushing his amazing voice in all sorts of directions. It still has time for plenty of nuttiness though with sudden speed ups and a chorus that simply states "Your missing pets are on my plate".
Another favourite is Divine Filth. A short and really heavy blast. Patton's vocals are smooth and more rhythmic in the verses. The guitar sound is great. It's so quick and tight and there is a little time for short squealing solo at the end.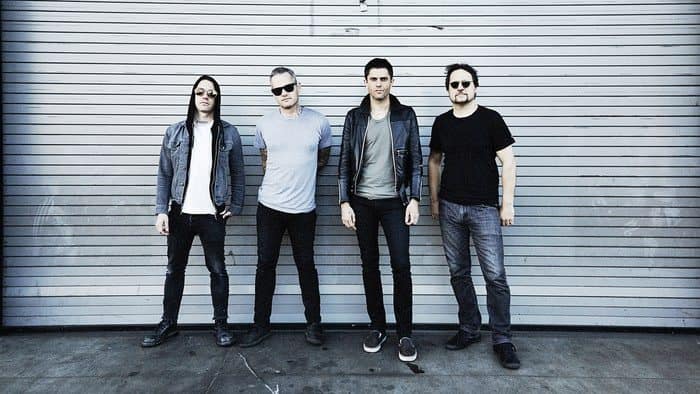 There isn't really a song on Dead Cross that I don't like. I find the whole album to be thoroughly entertaining and rocking. It does border a thin line between insanity and creativity and is definitely eccentric. This will probably split a lot of music fans with some finding it to be a little too weird. Not for me though – I like it and, once you get passed the oddities, there is some solid hardcore/thrash rocking going on.
There are faults, of course, with some parts of songs being almost indistinguishable from others. There are snippets I could play where you would not possibly be able to tell me which track it came from. Also, there is no real sense of flow or cohesion from song to song. It sounds more like 10 tracks recorded on their own over a long period and then stuck together.
Dead Cross isn't exactly ground breaking and it isn't going to change music forever. It isn't close to Lombardo, Pearson's or Patton's best work. What it is though is good, rocking entertainment and isn't that the point?
You can pick up the album, Dead Cross, now from Ipecac Recordings on band camp. You can also get it from the Amazon and Apple links below. Check the band out on Facebook and Twitter as well for more information.
[amazon_link asins='B06ZZXGKF7,B06ZZFWJNP,B071CNKK5S,B071DHWKWP' template='UseThisOne' store='g0e5b-21′ marketplace='UK' link_id='4c8b7f44-7cd8-11e7-800d-65829cb64e1c']
Dead Cross by Dead Cross (Ipecac Recordings)
The Final Score -

8/10