Album Review: Crucifyre – Post Vulcanic Black (Pulverised Records)
Swedish Thrash band, Crucifyre will release their third full-length album 'Post Vulcanic Black', a gathering of ten unforgiving dark hymns. Post Vulcanic Black features an almost new line-up & is out on February 9th 2018 via Pulverised Records.
The title track is all about setting the scene, guitars roaring, the drums building in volume before the vocals attack. This is unmistakably thrash, raw & undeterred in its approach. That being said, it is surprisingly catchy even if it has the hellish state of mind you would expect from thrash metal.
Fans of early Slayer & Mercyful Fate will feel very at home with Crucifyre's efforts here. Thrashing With Violence does exactly what it says on the tin while Mother Superior has a bit more gothic melody to it.
Two quite different songs but both equally exciting & fun. It's nice to hear a thrash band not take themselves too seriously, recognising that catchy metal tunes can really make the difference. That being said, Municipal Waste they aren't as the likes of War Chylde, 200 Divisions & Murder and Sex and Self Destruction prove to be thumping slices of thashy groove.
Just when you might be getting a bit too comfortable with the thrashier side of Crucifyre they throw out the Sabbath-inspired Copenhagen in the Seventies. An absolute rager of a track that adds a modern spin on an older gothic sound. Before ending the darkly melodic Serpentagram, a finale that cements the incredible variety that Post Vulcanic Black has.
Satan will be so pleased.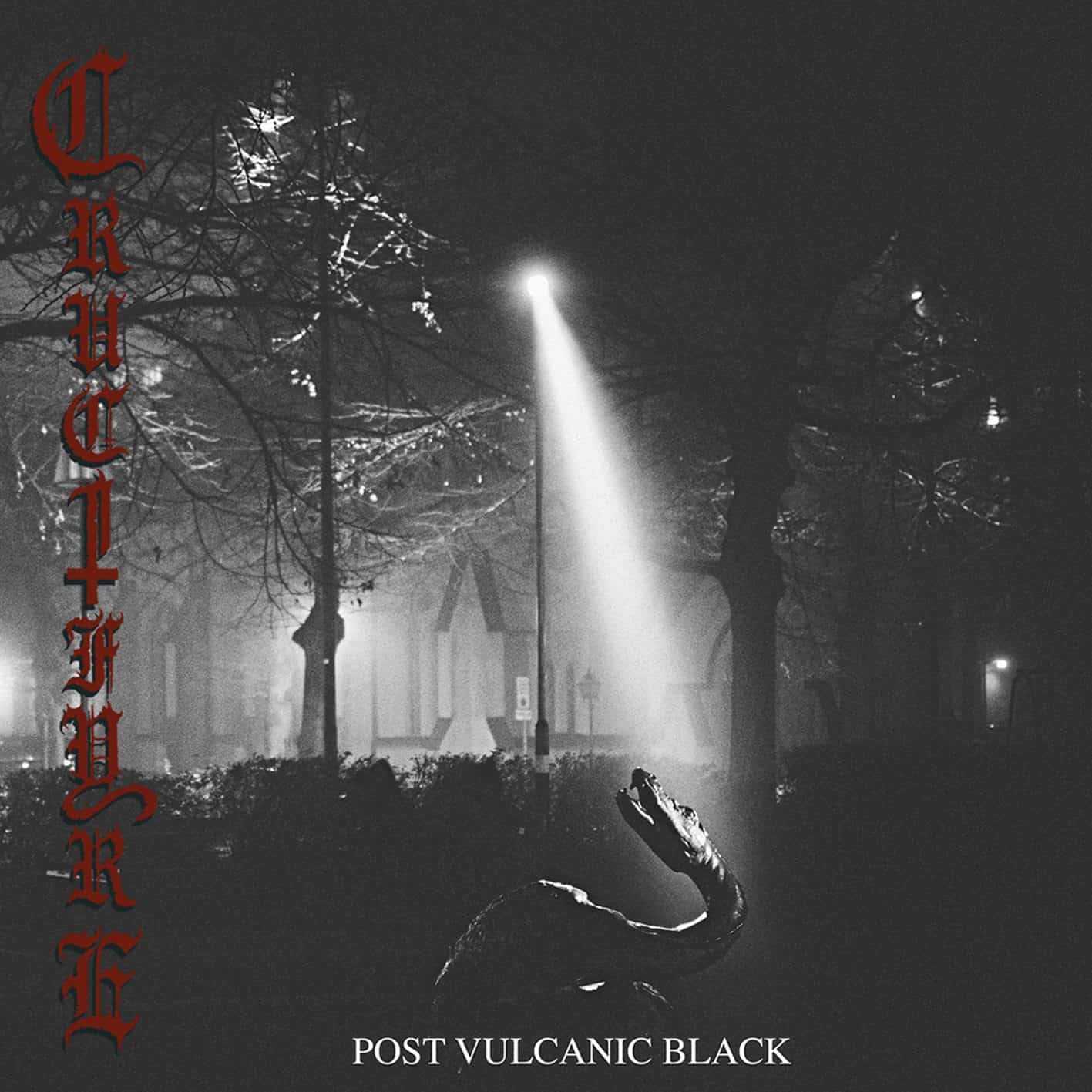 Crucifyre – Post Vulcanic Black Full Track Listing:
1. Post Vulcanic Black
2. Thrashing With Violence
3. Mother Superior's Eyes
4. War Chylde
5. Hyper Moralist (Deemed Antichrist)
6. 200 Divisions
7. Dod Manniska?
8. Murder and Sex and Self Destruction
9. Copenhagen in the Seventies
10. Serpentagram
[amazon_link asins='B077GFHVYQ,B00LH19142,B00470MBU6,B00MRKOUYS' template='UseThisOne' store='g0e5b-21′ marketplace='UK' link_id='0cfe867a-f0ea-11e7-92ed-29e116819200′]
You can order the album now via Pulverised Records here, via Season of Mist here & via Amazon here. Find out more about Crucifyre on Facebook.
Crucifyre - Post Vulcanic Black (Pulverised Records)
The Final Score -

8/10