Album Review: Crest of Darkness – The God of Flesh (My Kingdom Music)
Crest of Darkness moved the barriers again with "The God Of Flesh" the heaviest, darkest and most personal album of their career with a band at its 110% with Amlien (CONCEPTION, ROQUEFIRE, AMLIEN's INFERNO) on bass and vocals, Rebo on guitars, and Berhard (ex-PALE FOREST) on drums.
This time the band has expanded the feel, variety and depth of their music, showing to be as much at home with more progressive elements, as they are the with the aggressive and dark, brutal side, for which they are known
This is the evil, this is the beast, this is the dead.
The God of Flesh will be released on December 6th via My Kingdom Music.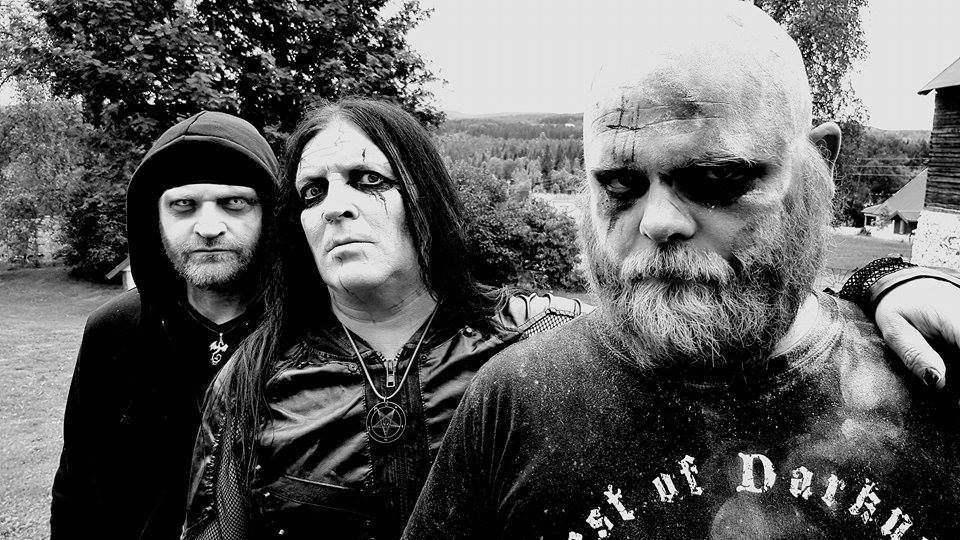 With the nastiest of intentions, The God of Flesh sees Crest of Darkness drawing deeply from the well of savagery with a technical and beastly blackened death metal record. Spitting fire while the guitars fire off barbs that dig in deep, the title track and The Child With No Head begin things with some serious force. Force that Crest of Darkness exude and push upon the listeners with no care about the cracking of bone.
It's a daring offering as the Endless Night slower and melody driven start takes things down, yet it is quite a brilliant offering too. The eruption into the flesh-flaying heaviness sees Crest of Darkness take their metal sound up another level.
Sitting in between the evil of The Spawn of Seth and the blood-curdling Euthanasia is Forgotten, an example of just what makes this album a more unique offering. The short gothic melody and sound of a woman crying, truly unsettling.
"I love the taste of blood" is the lyrics that will tell you all you need to know just how twisted Blood is. However, without the darkly enjoyably riffing, it would be for naught. The gleeful nature of this track is really appealing.
In fact, the entire twisted and evil nature of The God of Flesh is really appealing. It's nasty, it's dirty, it's delicious and it's a little bit sad when the realisation sinks in that it's coming to a close.
Mind you, what a close it is as Crest of Darkness go hot and heavy for Godless Evil Eyes and delectable closer of Salvation in Hell.
The beast is awake. Hail.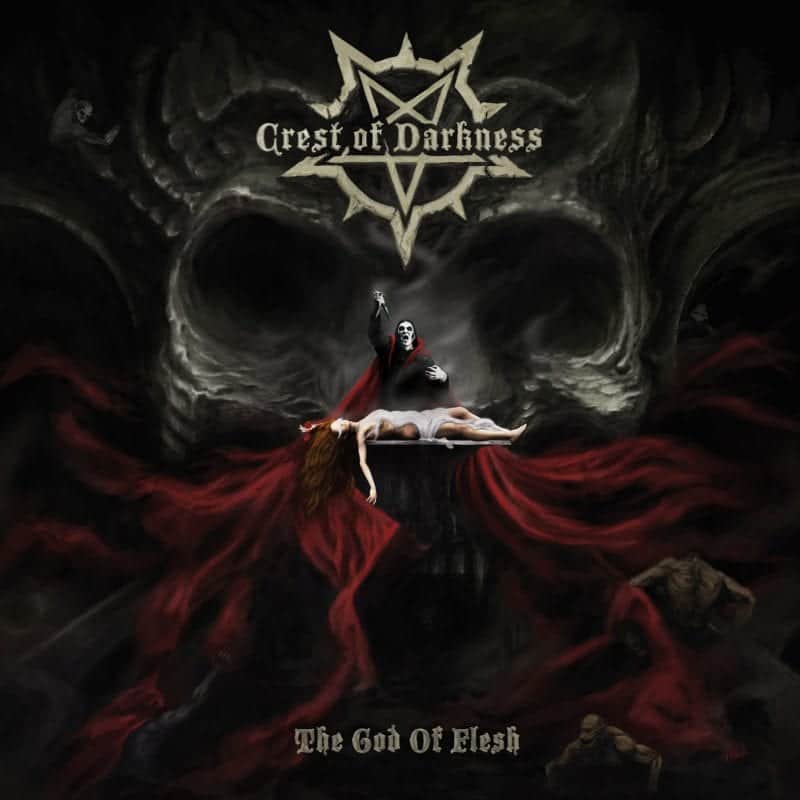 Crest of Darkness – The God of Flesh Full Track Listing:
1. The God Of Flesh
2. The Child With No Head
3. Endless Night
4. The Spawn Of Seth
5. Forgotten
6. Euthanasia
7. Blood
8. Godless Evil Eyes
9. Salvation In Hell
Links
Pre-order | Website | Facebook
Crest of Darkness - The God of Flesh (My Kingdom Music)
The Final Score -

8.5/10