EP Review: Speedbilly – Hillbilly Speed Freak (Self Released)
Like an American muscle car from the late 60s – the early 70s, Minnesota 3-piece Speedbilly was built for two things, to be fast and loud. Their brand new EP 'Hillbilly Speed Freak' was released in August of this year.
High energy and going from nought to one hundred in an instant, Speedbilly sure know how to rock and how to roll. Their new EP is 4 tracks of hyper good time heavy music. All with the roughness and rawness of a dilapidated basement show in a dingy club. There is a smell, you're not sure what it is but the charm just wins you over and suddenly you can't get enough of it.
That's Speedbilly, exemplified by the non-stop crank it up pace of Pedal to the Metal and Dirty Mary, Crazy Larry.
It almost seems as though, Grave Digger might change things up with the sound of a gothic bell tolling at the start. The ominous sound doesn't last too long though as the trio launch into a speedy metal rhythm. Of course, Light 'em Up doesn't change the formula but you'll get no complaints here. Just head-banging!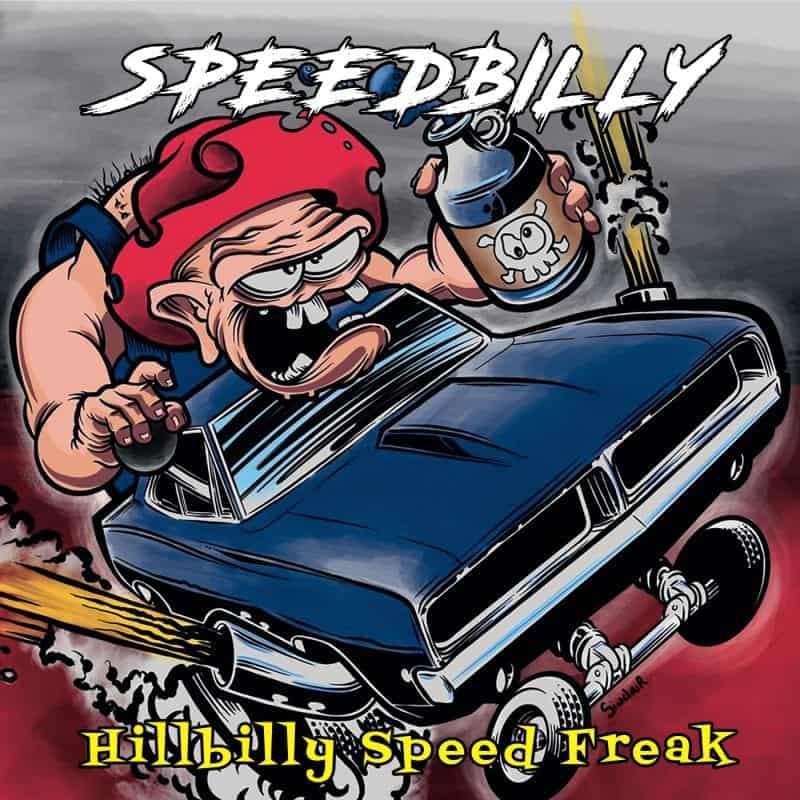 Speedbilly – Hillbilly Speed Freak Full Track Listing:
1. Pedal to the Metal
2. Dirty Mary, Crazy Larry
3. Grave Digger
4. Light 'em Up
Links
Speedbilly - Hillbilly Speed Freak (Self Released)
The Final Score -

7.5/10