Album Review: A Perfect Circle – Eat the Elephant (BMG)
It has been a while. Eat the Elephant is the first new and original A Perfect Circle album since 2003's Thirteenth Step. It sees founding guitarist Billy Howerdel reunite with vocalist Maynard James Keenan to produce the bands best work to date.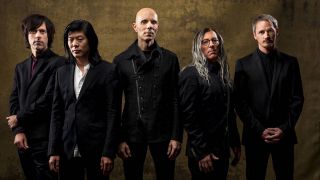 A mellow and emotive start, the title track's soft percussion, sweet sounding piano and Maynard's vocals combine to make A Perfect Circle fans feel right at home. It's very easy to connect the dots between this and the band's earlier output.
The same mellow output is present throughout huge parts of the album. Disillusioned sombre piano keys, The Contrarian is a sobering and richly detailed track, By and Down the River is layered with dark melodies and Get the Lead Out is a musical oddity that puzzles as much as it amazes.
Not that A Perfect Circle are lacking in force here either. The Doomed (read our full single review of the track here) has a bit more urgency with its impactful tone and heavier beat. TalkTalk's flashes of heaviness has a bit more gravity to it and Hourglass is as close to a Nine Inch Nails inspired track as you can possibly get.
All awesome tracks but the highlight? So Long, and Thanks For All the Fish. A stellar track that is so catchy and gets the blood pumping in ways that you don't normally expect from the band.
Anyone worried about A Perfect Circle not having the same invention or imagination can rest easy. Every track fits even when it's just 2 minutes of a gothic piano tone (DLB).
They've still got it.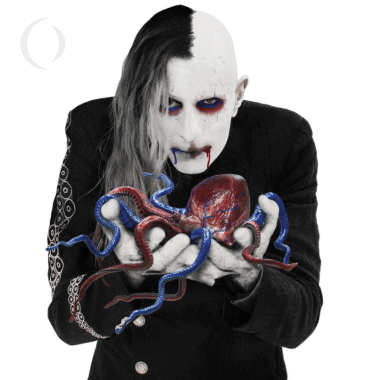 A Perfect Circle – Eat the Elephant Full Track Listing:
1. Eat the Elephant
2. Disillusioned
3. The Contrarian
4. The Doomed
5. So Long, and Thanks For All the Fish
6. TalkTalk
7. By and Down the River
8. Delicious
9. DLB
10. Hourglass
11. Feathers
12. Get the Lead Out
[amazon_link asins='B079JPP1QD,B0000AZJXQ,B00004T99Z,B000641ZIQ' template='UseThisOne' store='g0e5b-21′ marketplace='UK' link_id='16a87df8-44f4-11e8-804e-156b8b2430ea']
Check it out yourself below!
A Perfect Circle - Eat the Elephant (BMG)
The Final Score -

9/10